5 Useful Air Travel Tips For China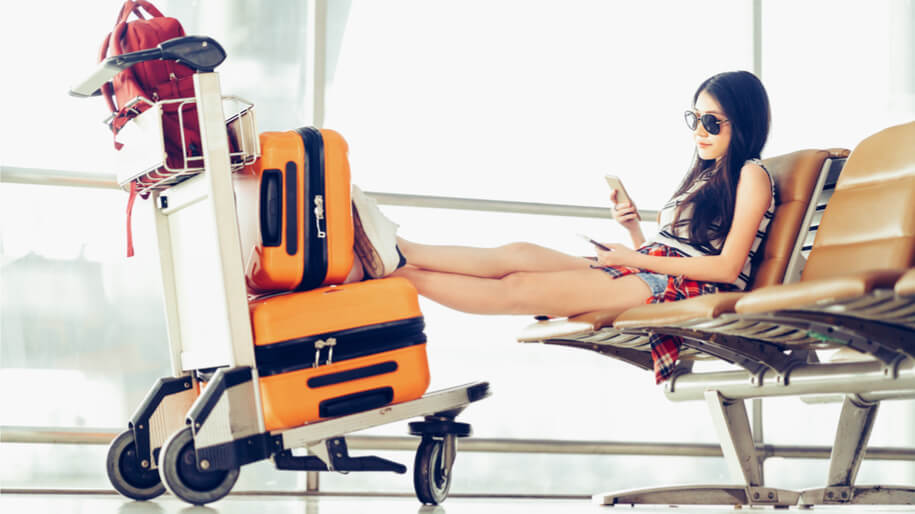 Most seasoned travelers will agree that traveling around China isn't as easy and simple as it would be anywhere else in the world. For those who regularly take to the skies to reach their desired location, most airports develop a familiar feeling to them. The languages being bounced about may differ, but the check-in counters will still be in place, the lines at security checkpoints will still be long and your air hostess will still run through a few pre-flight safety reminders once you're on board. China, however, can offer up a few differences you're unlikely to face elsewhere. Knowing some useful air travel tips for China before your trip can save you time and hassle!
1. Check Your Luggage Weight Limit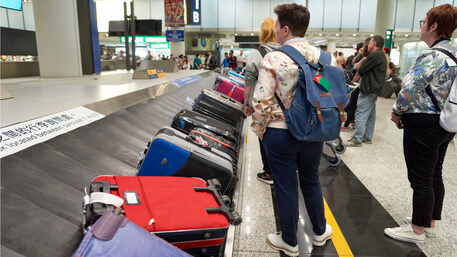 Something most travelers always have high on their list. Seems simple enough right? Wrong. Many first-time travelers to China forget that the luggage weight limit for domestic trips differ from the limits they adhered to arriving on their international flight. Domestic flights allow 20 kgs (about 45 lbs) per person, whilst your international flight usually allows 30 kgs (66 lbs) luggage per person. One of the most useful air travel tips for China to remember, and a costly thing to forget when traveling around China by air!
2. Expect Flight Delays – and Prepare for Them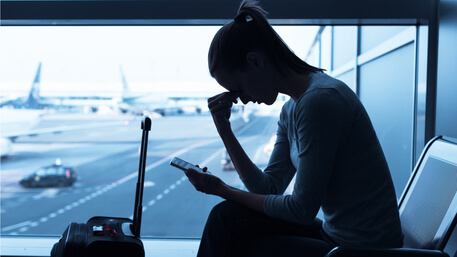 A familiar pain for those accustomed to air travel, especially in China. If you're planning on traveling around China by air, it's best to expect delays on your trip. According to the latest figures, less than 60% of China's domestic flights depart on time. Hangzhou airport amazingly only sees 42% of its flights depart on time, the second worst figure globally. Savvy travelers to China usually pack an extra set of clothes in their carry-on luggage, in case they are caught by delays that leave them in a hotel for an extra night. If the delay is expected to last couple of hours, Business Class travelers can spend their time in comfort in the high-standard airport lounges for first and business class passengers. 
Are you planning a trip to China soon? Not sure what you'll need? Download our Free Comprehensive Travel Guide now with all relevant information for your China trip!
3. Avoid Airline Food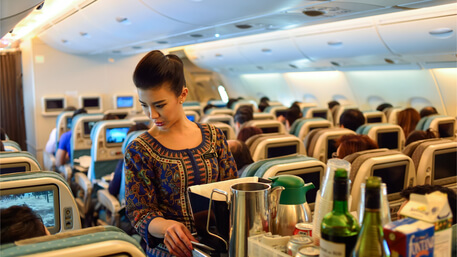 In fairness, this is one of the air travel tips for China that would apply to many countries around the world. On a whole, airline food has improved drastically in China and across the world in recent years. However, it remains a smart choice to avoid it where you can. Most people have stories of themselves, friends, colleagues or family who have suffered at the hands of a suspect airline meal. If you're traveling on business, the last thing you'll want is to be ill on your arrival and jeopardize any business interests you have in China.
4. Be Prepared With Your Phone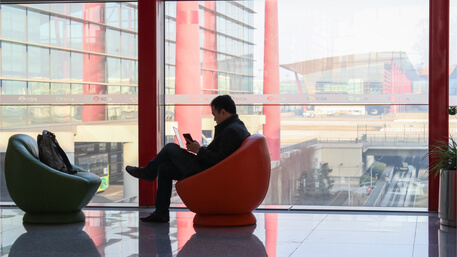 As with every country, China prohibits the use of cell phones on board aircraft until the flight is at cruising altitude and the device is on "flight mode". Once you land, however, it is best to be prepared if you're planning on communicating via your cell phone from a Chinese airport. Chinese airports are still fairly restrictive with wifi use. Not every airport has it, and those which do often require text verification codes to access the network, meaning your number will have to be enabled to receive text messages in China which could incur extra costs from your carrier. Another point to remember is that China heavily censors its internet traffic. Meaning Facebook, Twitter, Youtube, Gmail and many others will need VPNs installed on your device to access it. If you arrive to Shanghai, here is how to access the wifi at Shanghai's airports!
5. Buying China Flight Tickets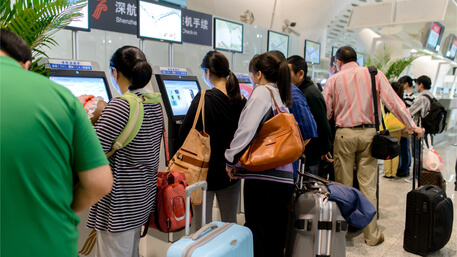 Buying tickets for traveling around China by air can be tricky. Most travelers find their tickets online with international travel sites. Whilst convenient, the prices offered to international sites and agencies will often differ to what you're able to find on local Chinese travel sites. Expats now residing in China and locals traveling frequently have learned that tickets are usually at their cheapest between 1 -2 months prior to departure.
Travel in China is generally different to what you would expect. Flights rarely arrive on time, which could lead to your schedule spiraling out of control. If you require an airport transfer when arriving in China, ensure you've done your research ahead of time. Taxis are known to have a dismissive attitude to tourists who they won't be able to communicate with, train schedules are not 24 hours in every city and bus routes can be complicated. If your flight is delayed, arranging a car service to provide your airport transfer will save you the stress and hassle of trying to find last minute transport when getting from a Chinese airport.
Have you traveled to China by air recently? If so, share your experience and air travel tips for China below. If you haven't been yet but plan to travel soon, download our Free Travel Guide packed with useful travel tips for your trip to China!