Best Business Lounges In China's Major Airports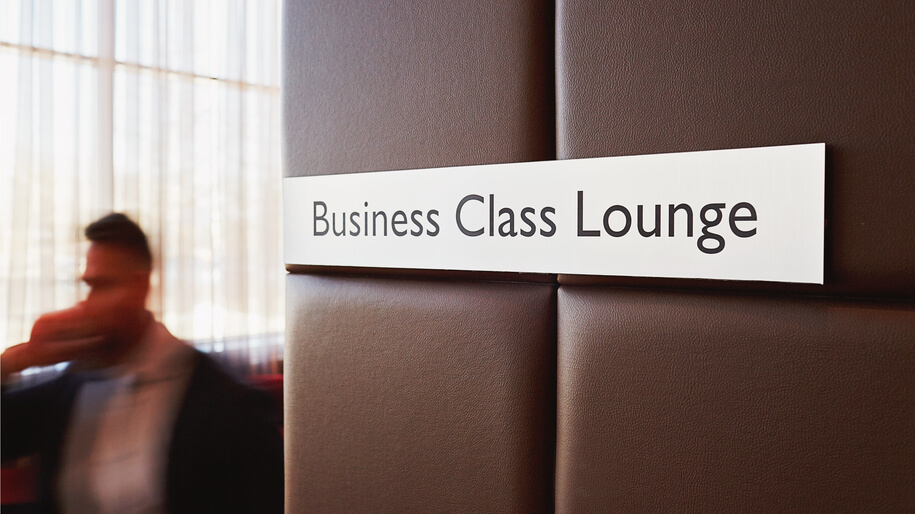 Whether you're traveling for business or pleasure, an airport lounge can provide a calm haven for you to rest, away from the crowds. As soon as you pass through their doors, you're welcomed with comfortable chairs, wi-fi, food, beverages, and other amenities.

Of course, not all lounges are created equal. Let's have a look at the best business lounges in China's major airports.

1. Cathay Pacific, The Bridge Lounge
Airport: Hong Kong International Airport (HKG)
What makes it great: Hong Kong is the travel hub for Cathay Pacific Airlines. Their airport, HKG, is home to some of the most beautiful and elite lounges in the world. Cathay Pacific hosts a series of six exclusive lounges spread across the Hong Kong International airport.
Every lounge has something unique to offer its guests. The latest of the six lounges, The Bridge offers a wide selection of high-end amenities and luxuries.
The Bridge is ranked among the top best business lounges in the world. Many would argue it's the top business lounge in China. In 2016, the lounge was even voted World's Best First Class Airline lounge by SkyTrax customers.
Designed by Foster and Partners, the lounges were clearly designed with comfort in mind. Guests can expect a restaurant quality Eastern and Western dining experience inside the lounge. 
They can choose from a number of options on their Bistro menu, or enjoy freshly baked bread and pizza from The Bakery. The Long Bar provides a view over the airport's tarmac as guests sip on signature cocktails, fine wines, and champagne.
Other noteworthy facilities include private shower suites (with complimentary towels and amenities) and IT Zones (including phones, printers, and high-speed web access) that will help keep the traveling professional fully-equipped
Location: Level 5, west concourse near gate 35 and the terminal passenger train
2. The BGS Premier Lounge
Airport: Beijing Capital International Airport (PEK)
What Makes it Great: Serving the Chinese capital, Beijing Capital International Airport is known as one of the busiest airports in the world. Being such a busy airport, it's only natural they would host one of the best business lounges in China. 
Away from the crowds and noise of the terminal, the BGS Premier Lounge allows you to freshen up before your flight. Whether it's a warm shower, some hot and cold refreshments, or just a place to rest your eyes, this lounge has you covered.
The lounge also provides guests with free wi-fi and alternative entertainment options like countless TV channels, newspapers, and magazines. All a traveler could need to relax before boarding their next flight.
Location: Terminal 3, International Departures, Beijing Capital International Airport (near Gate E19)
Preparing for a trip to China? A private transfer is the safest, quickest way to travel from airport to the city. China Car Service is a trusted transportation service helping business travelers for almost two decades. We provide door-to-door service at competitive prices. 
Make your journey stress-free and contact our 24/7 team at Bookings@ChinaCarService.com with questions, or get a quote below.  Use this promo code: 10CARBLOG to get a $10 discount on your 1st service.
3. No. 77 China Eastern Plaza Premium Lounge
Airport: Shanghai Pudong International Airport
What makes it great: Shanghai has become a renowned international metropolis which has caught the attention of tourists and business people around the world. That is why many travelers choose to transfer through Shanghai's Pudong International Airport during their trip to China.
The Plaza First Class lounge No.77  is a luxury pay-in lounge that enables access to all travelers, from any airline, for a time-based fee. Although it lacks exclusivity, the lounge is big and spacious at 1,846 sqm and can accommodate up to 500 guests. 
With a variety of amenities to choose from, the lounge comes fully equipped. It offers a buffet serving both Chinese and Western-style food items with a live cooking station. A bar area is also available which hosts an array of spirits and wines.
Business travelers can catch up on work on any of the five computer workstations or using complimentary Wi-fi. 
Other amenities include TVs, a selection of newspapers and magazines, recharging stations, three showers, a nursing room, a leisure area, a relaxation area, disabled access, and a separate smoking room.
Location: International Terminal 2, near Gate 77 – airside.
4. China Southern Sky Pearl VIP Lounge
Airport: Guangzhou Baiyun International Airport (CAN)
What makes it great: Guangzhou Baiyun International Airport (CAN) is one of China's three largest airport hubs. China Southern Airlines has recently unveiled its new five-star, high-end space designed to meet international standards and solidify its place amongst the best business lounges in China.
The lounge stays true to Chinese culture by perfectly integrating modern and classical Chinese architectural styles. Divided into several different areas, the lounge provides a comfortable and quiet environment to work in or relax before your next flight.
It also features a Chinese Tea Culture exhibition area, an audio-visual and reading area, a dining area, meeting rooms, massage rooms, a sleeping area, and shower facilities.
Location: Terminal A, East 1 Concourse
Read about 5 useful air travel tips, before your next trip to China.
Plan your trip to China today!  Take advantage of US$10 OFF online discount now and book private car & driver hire service anywhere in China. Simply click the image below: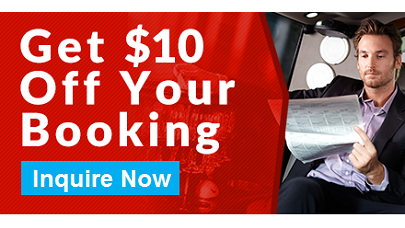 ---
OUR TOP AIRPORT TRANSFER CITIES

If you find this blog useful, please feel free to share it!