3 Options For Your Shanghai Airport Transfer
Business By China Car Service Comments Off on 3 Options For Your Shanghai Airport Transfer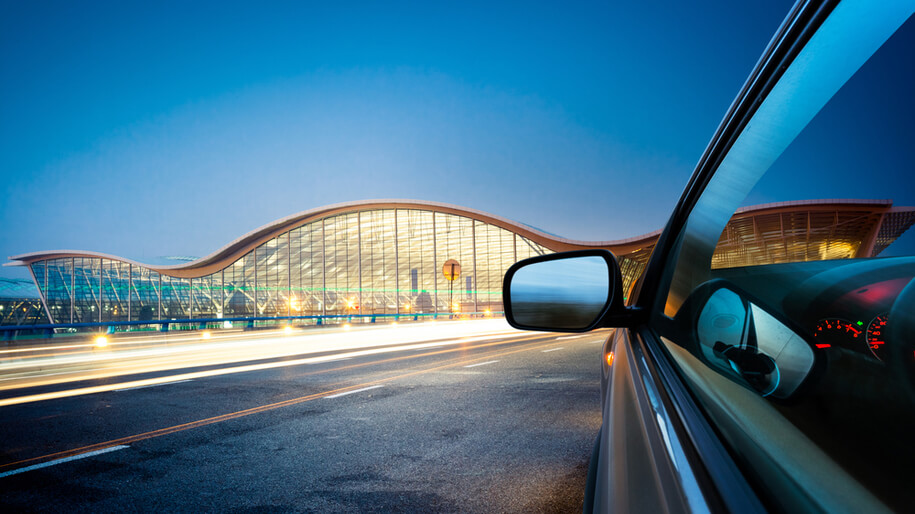 The Yangtze River Delta is home to China's largest city, Shanghai. One of the world's biggest and busiest metropoles, Shanghai has become renowned for its blend of cultural wonders, financial clout, and historic significance. Millions of tourists arrive each year at Shanghai's two major international airports, Pudong and Hongqiao. With so many people looking to make their way in and out of Shanghai, which is the best Shanghai airport transfer route you can choose?
Option 1: Hopping On The Train
Shanghai's Maglev bullet train is a common choice for a Shanghai airport transfer, if you're landing in Pudong. The state of the art train is well known across the world, thanks to its amazing speed and pioneering technology. Passengers onboard speed into Shanghai CBD at a remarkable 430 kph (270 mph). Once inside the city, passengers can benefit from the vast network of underground metros that sprawl across the city. The Maglev train runs regularly and the train's journey from the airport to Shanghai lasts a mere 8 minutes. You can purchase tickets from the train terminal before boarding. Generally, a single one-way ticket will cost you 50 Yuan (US$ 7.50). Travelers who arrived on a flight the same day are eligible for a 20% discount.
The train may not be the best option for every traveler, however. The Maglev arrives in what some consider to be the middle of nowhere in Pudong. Arriving at the Longyang Road station in Pudong might not be convenient for someone whose hotel or office is in Shanghai Central. You'll also have to factor in the additional cost of taking a taxi or riding the metro to your final destination. In terms of time, it would take at least 1 hour or 1 h 30 mins to reach Shanghai's downtown. Despite being very popular throughout the day, the Maglev service does not run for 24 hours. The service shuts down at 9:30 PM, every day. If your flight arrives later in the evening, you'll have to arrange a car service or attempt to find a local taxi to your destination.
Hongqiao airport doesn't have the same state-of-the-art bullet train that Pudong offers. However, there are two subway lines which conveniently run directly into the city. The terminal for these is located in the basement level of the main terminal hall at the Hongqiao airport. The metro network does have both English and Mandarin signage to guide you along your way. Nevertheless, the routes can be confusing, even for local travelers fluent in Mandarin. If you're not accustomed to the buzz and chaos of a public metro at peak hour, you may quickly find yourself lost and confused. For these things, you'll find that practice makes perfect. The metro routes are vast and learning to navigate them can be a convenient way to get you close to any of your desired locations.
A private airport transfer is the safest, quickest way to get 
from Shanghai airport to downtown. 
China Car Service is a trusted transportation service helping foreign business travelers for almost two decades. We provide door-to-door service at competitive prices. 
Make your journey stress-free and contact our 24/7 team at Bookings@ChinaCarService.com with questions, or get a quote below.  Use this promo code: 10CARBLOG to get a $10 discount on your 1st service.
Option 2: Taking The Bus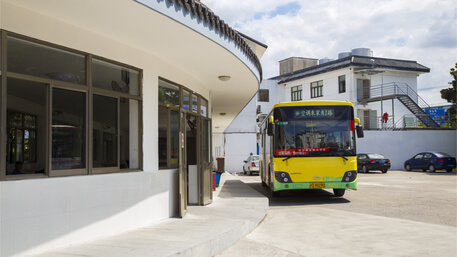 Both Pudong and Hongqiao airports connect to bus terminals. As an option for a Shanghai airport transfer, bus routes are not the most popular choice. Locals and seasoned Shanghai travelers prefer either the speed of the Maglev train or the reliability and convenience of a professional car service. Nevertheless, both airports have regular bus shuttles running into the city center. The shuttles stop near most major hotel districts and popular public locations. Bus tickets into town offer the most cost-effective option. Tickets cost as little as CNY1 (US$0.15) per mile, or CNY2 (US$ 0.30) per mile for an air conditioned bus. For those landing in Shanghai but planning to continue on to neighboring cities like Hangzhou, Suzhou, and Yiwu, the train might be an obvious choice. Especially for those looking to save time on their journey. However, for those on a tight budget, there are also 3 long distance bus terminals to choose from.  
Although the bus schedules are readily available at every station, and located within the airport itself, they will appear confusing unless you're familiar with Mandarin or have memorized your route in Chinese. Traveling via bus will require patience. As with every major city, Shanghai is prone to heavy traffic. Allowing yourself additional travel time to get to your destination is highly recommended.

Option 3: Going By Car Or Taxi
First-time travelers are often tempted to use a taxi when arriving in China, just as they would in many other countries. However, taking taxis in China is not as simple as it may seem. It's not uncommon for passengers to wait as long as 45 minutes to catch a ride from the airport. Some drivers tend to adopt a dismissive attitude towards foreign travelers, not wanting to bother with someone unable to communicate with them.
More seasoned travelers choose a professional and convenient car service as their preferred way to travel. Especially if you're traveling in a larger group or happen to be carrying a lot of luggage. The convenience of a dedicated driver who speaks English and has a detailed understanding of your route while also providing a comfortable, relaxing ride is worth its weight in gold.
Shanghai is an exciting and captivating city, and also a crucial destination for many business travelers to China. As with all of China's major cities, navigating its transport networks can be challenging. Having spent hours inside an aircraft, traveling halfway across the world, the last thing travelers want is to deal with the hassle of having to arrange a last minute airport transfer in a city they're not familiar with. For this reason, a professional car service is often the preferred option for a Shanghai airport transfer, for those who do so regularly. With the excitement of the bullet train wearing off once you're faced with the daunting underground metro systems or the prospect of standing in long queues hoping to find a taxi, it's easy to see why.
If you're looking for an airport transfer service in other cities of China, like Beijing, you can check out this link on the best ways to get from Beijing International airport to downtown.

Shanghai offers a world of opportunity to business travelers and holidaymakers alike. If you're planning a trip to China's largest city soon, take advantage of our online discount and book your Shanghai airport transfer now!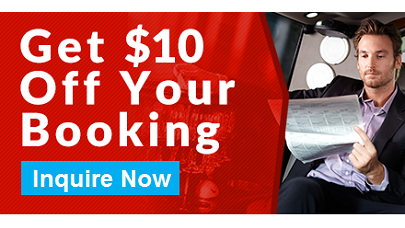 ---
OUR TOP AIRPORT TRANSFER CITIES

If you find this blog useful, please feel free to share it!