Top Chinese Airlines To Use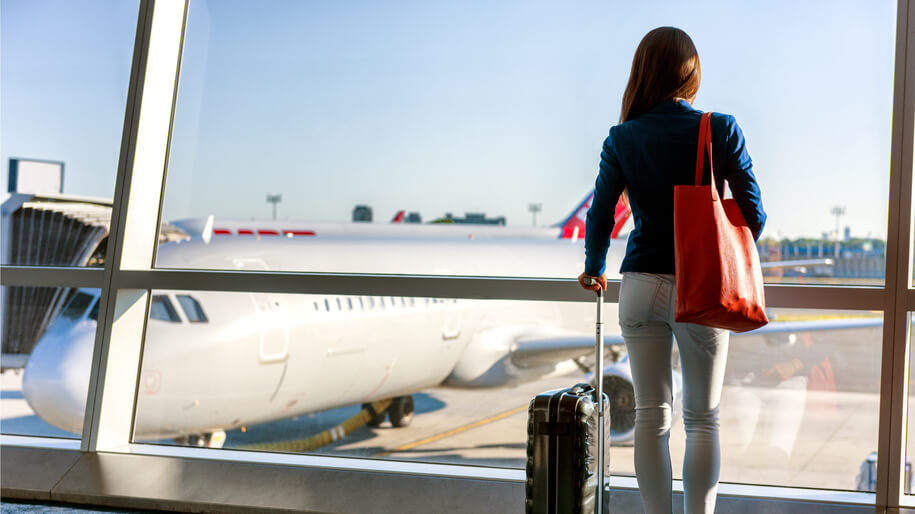 Domestic air travel in China has improved dramatically over the last decade. As the world's fourth largest country, spanning over 9 million square kilometers, traveling mainland China used to be challenging to those with business interests in opposite ends of the country. While high-speed trains are a viable option, the high-speed network doesn't connect all of China's major cities just yet. Regular train networks or long distance buses are hardly a viable travel option for business travelers, considering the inevitably long journey times when crossing such a large country. Thankfully, Chinese airlines are rapidly becoming world class airlines. If you need to travel from Beijing to Hong Kong, for example, a train ride will take you an entire 24 hours. Hopping on a plane would be your best option, considering the same journey will take less than 4 hours via air. With so many options to choose from, here are our top choices for Chinese airlines to use.
Air China
Air China is one of the largest carriers operating around the world. An average of 85 million passengers board the 324 aircrafts Air China has in its fleet each year. One of whom happens to be the Chinese president, Xi Jinping. While most international presidents have dedicated aircrafts, Xi Jinping proudly prefers to be seen flying on the national carrier, as opposed to having an aircraft all to himself.
Air China's business class offering is everything you would expect from an airline of its size. Their business cabins are considered one of the largest of any airline, affording passengers those few extra inches of space and comfort that frequent travelers appreciate.
Air China is also a star alliance member, with code sharing agreements with some of the biggest international airlines, and their routes cover more airspace than any other Chinese airline. Despite the airline being a popular choice amongst passengers, it's still highly likely that you'll be stuck in terminals dealing with flight delays that are all too common in China's airports. Luckily, Air China has dedicated airport lounges at most of China's major airports. Fortunately, the lounges are well equipped. Most of them offer free wifi and snacks for you to catch up on work or fill up on something other than airline food.  Operating between all of China's major cities and flying daily to every corner of the earth.
Are you flying to China soon? Take advantage of our online discount and secure 10% off your next car service!
China Southern Airlines
China Southern Airlines is another force to be reckoned with. Considered the biggest airline in Asia, both in passenger size and fleet. There are an incredible 489 aircrafts flying to 193 destinations across China and the world. Globally, the airline is the fourth largest passenger carrier. It's also sixth, worldwide, for domestic kilometers traveled each year. Over 100 million passengers climb on board a China Southern flight either internationally or domestically every year. There isn't a major city in China that you can't reach with China Southern.
The airline is renowned, amongst Asian business circles, for having one of the best business class cabins on the market. The seats recline to a fully flat position, as you would expect on most major airlines. They offer more width than most of their counterparts, which allows business travelers that extra bit of comfort while traveling. Some may be slightly surprised when taking their seats to find that there is no TV or media screen dedicated to their seats in business class. No need to worry, the cabin staff hand out 9-inch tablets, similar to an iPad, where you'll find a fair range of movies and entertainment to pass the time. Some of the newer aircrafts even include imitation-wood paneling in the business class cabins. For those traveling often, this small attention to details adds to the comfort and overall flight experience.
While some of China Southern's competitors struggle to implement effective customer service strategies, the reviews of CS's cabin staff and crew are positive and highly regarded.
Hainan Airlines
Hainan Airlines takes the last spot on our list for its quick rise among the world's elite airlines. One of only eight carriers throughout Asia to have been awarded a five-star rating from UK-based consultancy firm, Skytrax. The airline is the largest privately owned airline in Asia, based out of Haikou in Hainan. Its destinations include over 500 cities across China, most of Asia, and the wider world. If you're looking for a Chinese airline that will prioritize customer service and innovation, Hainan's cabin crew and staff are also acclaimed among the top ten most helpful, polite, and well-trained staff in the world.
Hainan has established itself as a quality pioneer within the Chinese market. Its fame as the 'largest privately owned airline in China' has certainly earned it a loyal business customer base. Arguably, the Chinese public believe that state-owned enterprises in China have less incentive to do the 'best job possible.' As a result, they're perceived to offer less impressive customer services. It's believed that privately owned enterprises are forced to be innovative and outperform one another to stay competitive. Whether or not this common belief is true, Hainan Airlines has certainly benefited from that perception.
Business travelers regularly navigating China are likely to appreciate the privacy their business class cabins provide. The seats and entertainment system are on par with any of their competitors.  Still, it's their loyalty program that truly endears most of Hainan's passengers. Being the first Chinese airline to partner with the world's largest loyalty program, Points.com, passengers who fly with them regularly convert their loyalty points into value-added services. Aside from the usual airline perks, such as ticket discounts, they can exchange their points for gifts, physio or spa treatments, and even discounts on sporting events.
Domestic travel in China has consistently managed to go above and beyond in quality expectations over the last few years. Millions of travelers, whether vacationing or visiting on business, arrive in China each year. As a result, China's airlines have improved their standards to align with global demands. While still subject to delays and overcrowded airports, flying through China is no longer as difficult as it once was. 
For further reading, here are some tips that travelers can and should adopt to make their trip easier. China can be a confusing place for even the most experienced traveler. The stress can pile on if you don't have a trusted airport transfer arranged for when your plane finally touches down. Make sure everything is arranged before you land, to make your visit as smooth as possible.
Plan your trip to China today!  Take advantage of US$10 OFF online discount now and book private airport transfer service anywhere in China. Simply click the image below: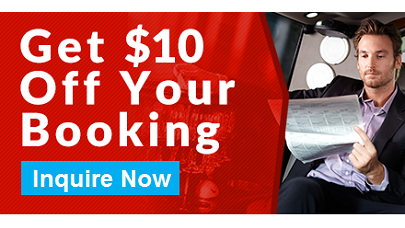 ---
OUR TOP AIRPORT TRANSFER CITIES

Have you flown with a Chinese airline recently? Which ones would you recommend? Share your tips and comments below!
If you find this blog useful, please feel free to share it!