WHAT OUR CUSTOMERS SAY ABOUT US
Cars were comfortable and drivers very professional. Service kept in communication with driver while we were delayed in customs which was much appreciated.
John D., USA
August, 2018
Excellent service! I was really impressed with the response time and customer service. Despite coordinating from 12 time zones away, everything was seamless. China Car Service was extremely transparent. I'll certainly use them or recommend them any time someone needs a car service.
Vijay R., USA
August, 2018
Great service! The drivers were friendly, the cars were clean and most importantly, the drivers followed speed limits and did not drive fast or weave in and out of traffic. If you have been to China before, you know exactly what I am talking about but the drivers for China Car Service were very professional! We would definitely recommend this service to anyone heading to China.
Amy L., USA
July 2018
I want you to know that I was very pleased with the service you provided on both transfers. Very good drivers, clean car and all around quality service. I look forward to using your services in the future
Jerry K., USA
July, 2018
Booked China Car Service-Hong Kong for our 8 guests from ILO-HKG and pick up at HKIA going to Hotel last July 27, early morning flight and it was arranged accordingly and flawless! Drivers have arrived on time. We booked 2 Toyota Alphard vans and are clean and new. Booking rates of China Car Service are also affordable.
Great Service + Affordable Rates+ Superb Customer Service = Happy Clients
Thank you China Car Service for your assistance to our guests and we look forward for our next travel partnership soon!
Iar Aguihap, General Manager of Jetsetter Travels, Philippines
July, 2018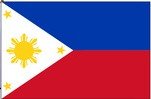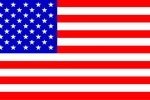 I have used China Car Service many times and they are excellent at providing a much needed service. They are accommodating and professional, as well as timely. I will continue to use them on my travels to Beijing.
Gwen G., 2018
July, 2018
Simple and easy! I contacted them less than 24 hours before needing a driver to take me and a colleague from Hong Kong to Shenzhen. The driver arrived early, took a direct route to the hotel, and dropped us off in a timely fashion. He was also able to accept various forms of payment, which was nice. I can definitely recommend this service and will be using it again in the future.
Nathan J., USA
July, 2018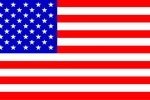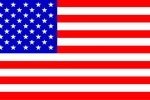 More than Five Stars – EXCELLENT!
I'm not familiar with the language or the area that I was traveling to on business. China car service helped me from my arrival gate, through customs and all the way to my hotel which was 2 hours away. The return back to the airport, through customs and back to the gate was escourted with the assistance of China car service. Both, the arrival and departure went smoothly because of China car service. I was also very impressed with their communication. They were immediately responsive to any of my questions, and they sent me updates of my schedule which was very helpful. I would highly recommend this service to anyone traveling in China. I wish I could give them more than five stars. They are excellent… I highly, highly recommend them!!
Attila V., USA
June, 2018
I selected the car service with VIP. The team coordinated person to be at my plane to escort me from the plane through customs to baggage and to my driver. With my plane 20 hours late, I was worried about how this would work out and I was happy to see it worked out without a hitch. When I got off the plane, I saw the sign with my name and I buzzed through without any hangups. The driver was also great moving me through town to my hotel. It was a great start to a great visit and will absolutely be coordinating with them again when I go back.
Robert J., USA
June, 2018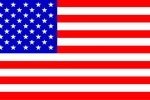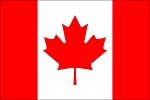 Toronto to Hong Kong to Guangzhou, all with CCS!!!
My colleagues and I flew in from Toronto to Hong Kong for a 530am flight. We pre arranged a later pick up time with CCS. They accommodated to allow us to use the Airport lounges from such a long flight. Ricky met us at the terminal, brought our bags right to his clean and comfortable van and drove from Hong Kong to Shenzhen, then Shenzhen to Guangzhou. From start to finish, the experience was flawless and perfect. I don't know what we would have done without Ricky!!!
Steve, CAN
May, 2018
Had a great experience with China Car Service on our group trip to Beijing. Customer service is super responsive and willing to accommodate requests promptly. Drivers were always on time and ready to assist. I would recommend China Car Service to anyone looking to travel in China. Thanks,
Maya O., Executive Assistant to VP, Amazon, USA
Apr., 2018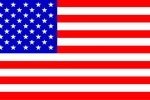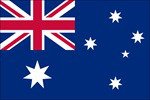 A few weeks ago I booked a couple of your cars for two of our staff travelling to Shanghai at the beginning of April.
It was the first time we had used your service and I would like to report back that they were both very happy with the service they received. We travel to China several times a year so we will be sure to keep you in mind for any future travel arrangements.
Many thanks,
Clarissa C., FEIT International Administration Officer, UTS, AUS
Apr., 2018
At first, I didn't know what to expect before I requested your service online because I didn't know anything about your company. Especially since I am not from China or Hong Kong. But after using 2 vans for 3 days. I must say that your company was the most professional and experienced company I have ever used.
Your drivers were very well groomed and had great manners. They were always very helpful to me and all my passengers. They we're well planned and knew all the locations for our destinations. And were always ready and on standby when we were ready to move to the next place.
I had some issues with my credit card and your team was always working 24 hours to help manage this for me. You were always available through email, your website chat and whatsapp.
As for payment, there were no hidden fees and everything was clear and out in the open for costings. I will definitely use your company again and recommend to my co, workers, colleagues and friends. Thank you very much,
Mr. Ou B., CCO, Sansiri, THA
Apr, 2018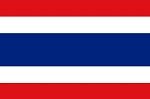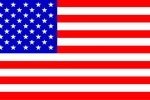 I arrived and immediately found the driver with my name on a sign. He took my luggage and ushered me to the car. He offered me a bottle of water and drove me to my destination. All in all I was very satisfied with the service.
Rafe Totengco, Fashion Designer, USA
Apr., 2018
We used this service five separate times on our trip to China and Japan. Each time the service was perfect! The one time we could not find our driver (our fault, we had missed seeing him) one quick phone call resolved the issue. I cannot recommend this company highly enough and I will certainly use them again next time I travel to Asia.
Valerie V., CAN
Apr., 2018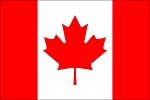 The service was very good and I am sure we will be looking to use your company again in the future. The driver was very professional and always on time with arrangements , he was always fully aware of these beforehand, which makes our journey and timetables so much easier.
Many thanks again,
Stephanie W., Deputy Head, University of Bristol, U.K.
Apr, 2018
Just a note to say thank you. Driver met us on time and we made it to the port with no problems. He was a great driver.
Thanks for all of your help on these arrangements.
Laura H., SBC, Global, USA
Apr, 2018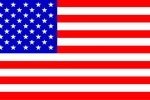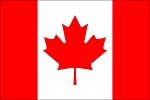 Thank you for your prompt support on my arrangements yesterday from Hong Kong airport to Dongguan. The driver was excellent and the ride very comfortable. Thanks.
Tim K ., Design Fellow, Zebra, Technologies, CAN
Apr, 2018
Driver was ready to go and easy to find when I arrived in Shenzhen. The whole process, from reservation to arrival at my destination, was smooth and easy. Am about to make my next reservation for later this week!
Peter M., Co, Lead, Education Design Team, Whittle School,USA
Apr., 2018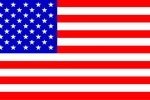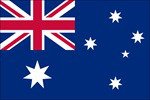 We used China Car Service on a recent trip to China for a number of Airport and hotel transfers. On one leg when returning to Shanghai from a cruse, the ship was delayed and then a lengthy time through customs and the driver was there waiting for us when we got through nearly 1 hour late. All drivers were great.
Matthew L. AUS
Apr., 2018
I am writing to say my thanks. The driver you had assigned us was superb. He spoke English. He was early, he knew the routes and was very organised. We will definitely use your service whenever we visit. Thank you.
Arjun S., INDIA
Apr, 2018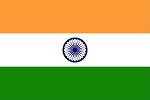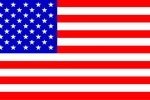 The service was excellent. The driver was on time, extremely helpful, very easy to find after clearing the border in Shenzhen, and checked the car very carefully upon our arrival in Guangzhou to make sure we left nothing behind. He was a very safe driver as well.
We would highly recommend your service.
Jennifer L., USA,
Apr, 2018
I will as our company comes to Shenzhen, Guangzhou and Hong Kong each year for numerous visits, we will continue to use your services.
Thanks.
Jessie G., Executive Assistant, MELEC, AUS
Apr, 2018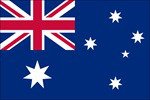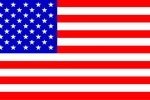 Use these guys every time I'm in China, have never let me down. Always there perfectly on time and their drivers are friendly and don't drive like cowboys. Highly, highly recommended.
DAN G., USA
Mar., 2018
Our clients arrived in HKG safely yesterday. This is to inform your team that our clients were very happy and satisfied with the service extended to them by the pick up team/driver. As soon as they arrived in HKG, your representative was already there to pick them up. Toyota Alphard is excellent.
Looking forward to the same prompt and excellent service for their hotel pick up. Thank you very much. You're all doing a wonderful job and you reply to all my emails quickly.
Have a nice day! Thanks,
Asder A., PHL,
Mar, 2018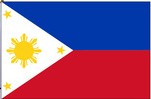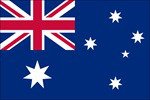 From beginning to end, all the staff from your company were efficient and professional.
Thank you for accommodating our every request.
Our stay in Shanghai was perfect because of your amazing service and attention to detail.
I will definitely recommend your company and will use you in our next trip to China.
Kind Regards,
Angela W., General Manager, The Espresso Doctor Pty Ltd., AUS
Mar, 2018
Thank you very much for your wonderful services. We are very satisfied with your drivers.
And thank you again for arranging us a Non, smoker driver urgently on such short notice.
This is very kind of you! We will choose your service again when we are back in Hong Kong.
Best wishes,
Michael T., DEU
Feb, 2018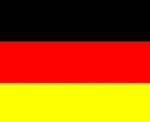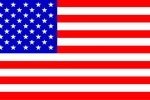 Thank you! My driver on Thursday was very good. Liked that he spoke fluent English and told me a lot about the history of China/Hong Kong. Very friendly.
Thank you again and if I return I will use your service again.
Jerry N., Engineering Coordinator, Digium, USA
Jan, 2018
Thank you! Please note that Marco was a perfect driver and provided excellent customer service. Please tell Marco , I said this and thank him.
Denise M., SGP
Jan., 2018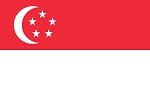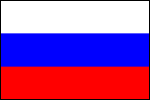 Excellent service provided by your Company. I look forward to work more with you in the future.
Will definitely recommend your services.
Warm regards,
Olga G., RUS
Dec., 2017
Thank you for your excellent service. It can be a little risky sometimes hiring a new service over the Internet so I am always a little nervous the first time.
So far, I am very impressed with the car and the driver.
Best regards,
Ed L., USA
Dec., 2017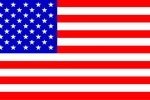 Thank you for your services, Mr Bao picked us up and is a great driver. Thanks kindly and once again please let our driver know he did very well! Please let our driver and his manager know we appreciated him! He arrived ahead of schedule, was very courteous, very kind, and thoughtful!
Thanks for everything you guys have been great!
Vince C., Ttplabtech, U.K.
Dec., 2017
Hi, thank you once again for great service. I will recommend your fine company. Keep up the good work. The drivers are professionals. I will use your airport transfer service for all my future driving needs.
Regards,
Richard S., Creative Envelope, USA
Dec., 2017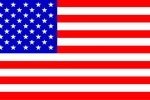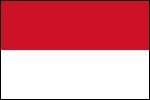 Thanks a lot for the receipt and it's been a very good experience with your driver.
Look forward to use your cross border service again in near future.
Kind regards,
Andre S., Indonesia
Dec., 2017
Albeit that we have been back in the UK for some time now we still have not forgotten the excellent service that you provided for our transfers. we were very impressed indeed with your company and the two separate trips to Asia. A great experience!
We did have a minor hic, cup when we first arrived in Hong Kong as we had no knowledge about Arrival Halls A & B We did appreciate your drivers patience as he was still there when we eventually located him.
Many thanks for your service and Happy New Year to all! P.S. Please pass our thanks onto the drivers concerned.
Regards,
Bob K., U.K.
Dec., 2017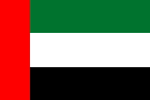 Dear, Thanks your service is as expected always. This is my second time in Hong Kong and I'm always calling you guys and recommending you for my friends!
Regards,
Easa A., UAE
Dec., 2017
Thank you for providing an excellent service both from the airport to our hotel and from our hotel to the airport. Great drivers and great service. The booking process was also very efficient and well managed.
Regards,
Brian R., Operation Manager, Cheetah, AUS
November, 2017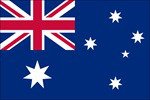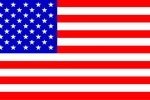 We had great service in all the rides. Cars Nice and Clean. Good drivers and a Great Guide.
I do want to bring to your attention one special time and service. In Hong Kong we had 2 vans a black and a white one. I was in the white van and Richard and wife were in the black van. Somehow Richard dropped his cell phone back into the van while getting out and went under the seat. Richard did not notice it was missing until he went through the airport security. From Delta lounge we called the driver in the black van, (sorry I do not know his name as I was in other van). The driver went back to van and found it. As our other friend Jon was not leaving until the next day, we asked if he could bring it to his Hotel. The driver brought it by in the afternoon to the hotel and our friend Jon was able to bring it back to the USA and will ship it to Richard. (Ae all live in different states). This disaster turned into a Very Happy Ending.
Thanks to the extra effort of your driver. Your driver deserves special recognition.
Again thanks for your company doing a Great job in all 4 of our rides. I will use your company again and will recommend it to others.
Sincerely,
Craig D., USA
November, 2017
I would like to thank you for the EXCELLENT communication from your company. We were kept informed constantly and so were not as worried about missing our flight as many other passengers whose car services did not tell them what was happening.
We would highly recommend China Car Service to others.
Many thanks,
Heather A., AUS
November, 2017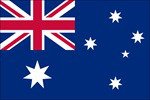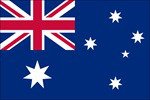 Hi, I would like to thanks you for your excellent communication and service throughout our 10 days in China. It made our stay much more easier. Thank you.
Best Regards,
DARREN O., Field Service Engineer, Automation MNE, AUS
October, 2017

The service was really, really good. The business van was as we expected, the driver was really skilful, experienced and really polite, the whole journey was really comfortable. We are impressed by how professional your company are and looking forward to use this great car service again.
Best Regards,
Mengfei C., Manager, Electronic Accessories Store, DEU
October, 2017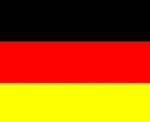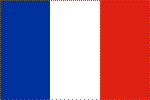 Just wanted to thank you for the prompt and professional service. Our driver was on time, professionally dressed, clean and spacious van…..everything that was advertised. Thank you for a smooth, professional and easy experience.
YEO O., FRA
Aug., 2017
Just wanted to let you know that we had a fantastic time with our driver. He was very kind, knowledgeable and helped us get prepared for the trip (such as getting wi-fi, sorting out train passes and assisting us with check-in). I am passing on your service to my colleagues for the future. You made the start of our trip so much easier. Thank you again!
Regards,
Sanita K., AUS
Aug., 2017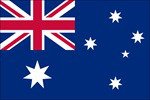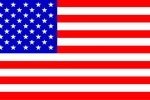 Just wanted to thank you for the prompt and professional service. Our driver was on time, professionally dressed, clean and spacious van…..everything that was advertised. Thank you for a smooth, professional and easy experience.
ANN S., Manager, Travel Group, USA
September, 2017
It's very good car service experience. The driver very professional and very patient.
I would recommend to my friends.
Richard S., Queensland University of Technology, AUS
September, 2017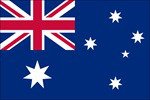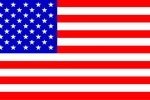 My client said that his time in Shanghai with the driver was the BEST excursion of his whole trip. He was very complimentary about the service he received.
Thanks.
MICHAEL N., Market Manager, Ultvue, USA
September, 2017
Just want to say the service was brilliant!! The driver was excellent. Thank you.
Kindest regards,
ZACH I., Market Manager, Currenthorizons, U.K.
September, 2017
The car was great, the journey including the border extremely hassle free, I arrived at the Hotel around 11.00pm which was great. So all is very good.
IAN S., Hameton, Assistant, U.K
May., 2017
Dear China Car Service Team.Thank you for the invoice all good for me. Thank you again for the impeccable service. All the best
TSCHANZ M., AUS
Mar., 2017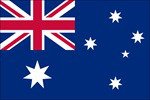 Dear Team, I would like to thank you for your professional assistance in organizing my colleague's travel in Shanghai. You did excellent job!
GALINA B., PA, CouldMade, RUS
Feb., 2017
I just like to say Thank You for your outstanding service on this trip with several changes and your very timely responses and excellent communication and adjusting to the changing needs.
Best Regards,
LOTHAR, DEU
Feb., 2017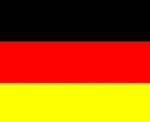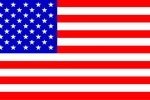 Excellent service! Will be booking you for my next trip when I know the dates.
Thank you so much.
MARLENE S., Manager, Zuora, Inc. USA
January, 2017
Thank you for excellent car service and the kindness of the driver Mr. Edmond. I do not hesitate to recommend other Korean friend to use yoursite. Thank you.
PYOWON P., Professor, Sungkyunkwan University
January, 2017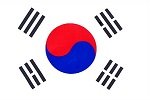 The service today was top class. The driver was on time and efficiently got us to our location in good time. It cannot have been much fun to hang around all day while we worked but he seemed to do this with great patience. He also helped us with some colleagues on the return journey too which was very much appreciated. Please pass on my thanks to him again. I will definitely be looking forward to other opportunities to use your service within China in the future. Thank you.
KEVIN S., Cameraman, Sky News Asia Cameraman, U.K.
Jan., 2017
I appreciate the excellent service , safe and supportive transportation and very professional driver. Look forward to next opportunity to schedule service again.
Thank you.
JASON N., Director, Global Supply Management, Spectrum Brands, U.K.
December, 2016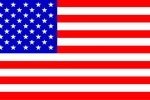 Thank you for your service. During our trip to China your service was excellent. We will use you always, when we visit China. You were fast, courteous and very responsive and professional.
Respectfully,
GREG A., Director of Operations, Award Associates of America, Inc., USA
November, 2016

Great service. I will make sure to book this for all my trips to Shanghai and tell all my colleagues.
Best Regards,
LARRY M., Sales Manager, USA
October, 2016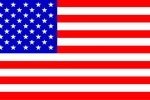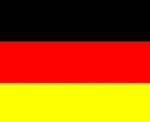 Thank you for providing car service for our group. It was a great pleasure working with your company. Hopefully we will have good cooperation for next time we are in China.
Thank you,
MEI W., Royal Comfort LLC., DEU
September, 2016

My boss seems very happy with your service and I'm sure we will use your service again next time we plan a trip to China.
MICHELLE N., Mycroft Holdings, ITA
August, 2016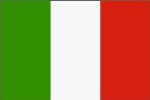 Thank you. And I would also like to say that Mr. Ma provided excellent service. He arrived on time, helped with bags, was polite and spoke with us in English. We wanted to commend him for a nice job and will definitely use your services again when we need transportation in China.
TERESA H., U.K.
July, 2016
Thank you for the arrangement and attached receipt.
Mr Xie has been most helpful and patience. We have a smooth journey from airport to hotel; thanks to his skillful driving.
We look forward to our next pickup arrangement with confidence that either Mr Xie or another driver will be just as delightful.
Regards,
KARIN L., HK
June, 2016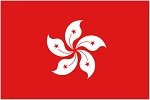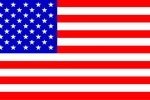 Dear China Car Service,
I want to thank everyone for making my time in China stress free and successful.
The booking process was very easy and any changes I had to make were responded to quickly and efficiently. The drivers, Mr. Shan and Mr. Liang were very nice, provided excellent service and were very thoughtful with regard to my changing schedule.
I will look forward to my next trip knowing again, that China Car Service will make my trip that much easier.
My best regards,
DAVID B., Product Development, USA
May, 2016
I was very impressed with the service and will provide a testimonial anytime!
Regards,
MARGARET B., International Treasury Manager, U.K.
April, 2016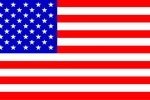 I would like to thank you and your China Car Service Team for the excellent service you provided for me during this trip. Mr. Hu took care of me very well and made sure I was comfortable. Should any of my colleagues need this type of transportation in the future I will certainly recommend your company.
Again, thank you very much
RUSS P., Independent Contractor, USA
July, 2015
A colleague recommended your service to me and I am very pleased he did. The convenience of the service made my trip much less stressful than it could have been. Thanks again.
Best,
ROGER M., Account Executive, Fluor, MEX
July, 2015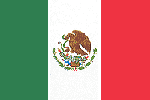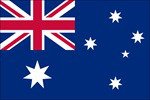 Thanks very much for a very well run company, a great service & courteous staff. I will recommend you to all my colleagues.
Rael K., AUS
June, 2015
My business partner, Travis and I want to thank you for giving us a great deal and a reliable and professional service. Your staff were always helpful in recommending the "best deal" and delivering us on time to our many business meetings. We especially want to thank Lily, Cherry, Dennis and Janny for their outstanding customer service throughout the booking process. We will be visiting Guangzhou/Jiangmen on a regular basis for business over the next few years and will be very pleased to make contact with you again to use your car rental services.
Thank you again for helping us to make our Business ventures to China a success story.
Cheers,
Alan J., Manager, Aviva, U.K.
June, 2015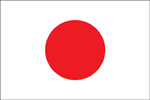 I was very happy and impressed as Mr. Wang arrived spot on at 5:00AM! It was very early and another stress free and smooth ride to the airport. The main drop off area was so crowded however Mr. Wang had the quick skills and knowledge to take us to a side entrance which was extremely helpful!
I'm glad to know your services extend throughout China and when I find myself traveling in China or Taiwan again, I shall use your company. Thank you again.
Best regards,
Masa K., General Manager, ADP, JAP
May, 2015
Just to say thanks for the service you provided! It was first class; the driver and tour guide were very good and we all had the best day ever.
Best,
Jason R., Account Executive, Brumbaugh and Associates, USA
May, 2015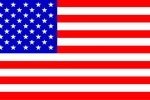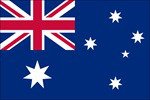 Loved our guide – she was so friendly and planned perfectly for us. Got to see everything around Taipei – what an incredible city. Thanks for the efficient driver and great guide.
Ivy M., Department Manager, Banco Santander, AUS
May, 2015
I would just like to say that VP from Samsung SSIC was very pleased with your car service. He complimented the car and the driver. I will use your service again when he visits Shanghai again.
Best,
Reana R., Administrative Assistant, Gazprom, U.K.
March, 2015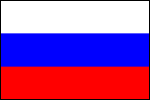 It was the second time when we used your service and stayed satisfied. We will definitely use your service again.
Best regards,
Irina G., Director, ENI, RUS
March, 2015

I wish to comment the very good service we received from your staff, Mr. Liang and also the kind lady receiving us at the arrival gate. She was very patient in waiting for us and careful to drive us through traffic while taking us back safely to the Guang Zhou East Train Station. Please extend our thankfulness and gratefulness to him and her. We will definitely recommend your company to all our friends who need to use your service in the near future.
Thank you very much.
Best Regards,
Jeanette T., HR Manager, Pemex, IDN
February, 2015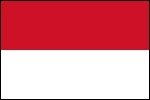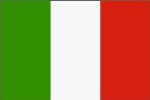 Thanks for the timely service and knowledgeable guide – without it I would have no time to do the Trade Show and all the sites and shopping in Guangzhou. Made for an unexpected smooth trip.
Valeria R., Consultant, Ansteel Group, ITA
December, 2014
Happy to hear the transfer from Shenzhen was a success. My family has safely arrived at the hotel in Dongguan. Thanks to your professional services! I am relieved.
Thank you again. I definitely will use your services during our next trip to China. Glad to have found you. 🙂
Best regards,
Azlina R., Manager, Kroger, USA
November, 2014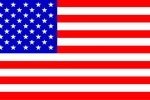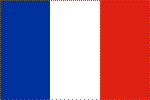 I was exceptionally pleased with the service from China Car Service. They were professional and had excellent communication throughout the booking process. I would absolutely recommend their services to anyone and plan to use them for all my future China car bookings.
Sincerely
Jean C., Director, Enel, FRA
November, 2014
Just to let you know I thought your driver was excellent yesterday. He was at the gates on time and I arrived at the airport in 25 minutes!
I couldn't ask for better service. Thank you and I will be using your service again in the future!!
HELEN J., Independent Contractor, USA
November, 2014