CHONGQING AIRPORT TRANSFERS & CAR RENTAL WITH CHINA CAR SERVICE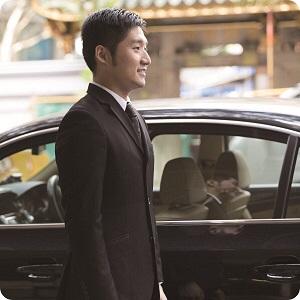 The famous 'mountain city', Chongqing is one of China's four municipalities (others are Beijing, Tianjin, Shanghai), and shares a border with the provinces of Hubei, Hunan, Guizhou, Sichuan, and Shaanxi. Located on the Yangtze River, Chongqing is the starting point for the world-famous tourist attraction of the 3 Gorges River tour. We provide private car and professional driver hire services in Chongqing; Chongqing Int'l Airport (CKG) transfers to your hotel, hourly car rental for travel to multiple destinations, transfers and day hire services. Inquire and easily pre-book your transportation now.
Why pre-book a private transfer. The initial travel from the airport to your hotel is often the most challenging and least enjoyable part of the trip for international travelers. Local transportation can be uncomfortable, frustrating and time-consuming – lack of English, long queues, smoky vehicles, and unsafe driving practices, to name a few. A better alternative for safety, comfort, and convenience is to take a private English speaking transfer service with professional driver and late model vehicle of your choice.
Our local Customer Service team is available 24 hours a day, 7 days a week! 
How it works. Make a quick reservation online or by email to Bookings@ChinaCarService.com. You'll receive your service confirmation email with full details immediately, and later we'll send you email and SMS pre-service reminders with your driver details. For Chongqing airport pickup, your professional driver will greet you with a printed name-sign as soon as you arrive into the arrival hall, help with your luggage and take you to your hotel in a clean late model sedan, MPV or van. At any time before, during, or after service, you can contact our 24hr customer service team for assistance or questions.
Services we provide. Our transportation and limousine services include:
Chongqing airport pickup transfer from / to Chongqing Int'l Airport
Chongqing hourly hire car rental for business meetings or factory visits
Chongqing limo service in new, executive sedan or MPV
Chongqing local transfer service
Intercity transfers from Chongqing to nearby cities
Private sightseeing tours in and around Chongqing
Long term car and driver leasing in Chongqing
English assistants or professional language interpreters.
Why choose China Car Service. We understand the importance of providing a seamless 1st class transportation experience at reasonable prices. Our focus is on your satisfaction, convenience, and comfort, arranging services flexibly to your specific requirements and schedule changes, and providing you professional service with experienced chauffeurs. Send us your inquiry today to see how we can help you.