How To Arrange Your Beijing Airport Transfer
China is both the world's most populous country and the fourth largest country geographically. As such, traveling to and around mainland China can, at times, be a challenge. Whether you're a frequent traveler to China or are about to embark on your first trip, you'll most likely be landing in either Shanghai, Hong Kong, or Beijing airport. If you're off to Beijing and want to know how to arrange your Beijing airport transfer, here are your best options!
Using A Local Taxi
Taxis are usually the first option business travelers consider when arriving in China. The only problem with taxis is the communication barrier. If you haven't prepared a written address for the driver and are unable to tell them where to go or answer their questions, you may be in for a frustrating trip. Unless you have a basic understanding of Mandarin and/or know how to navigate to your hotel, we wouldn't immediately recommend you take this option. You could try, so long as you have plenty of patience and a travel dictionary with you. Drivers in Beijing, especially, have earned a reputation. Often they'll ignore and even refuse to pick up foreign passengers altogether. Many travelers find undertaking this endeavor is not worth the hassle. If, however, you're willing to take on the challenge,  we do recommend you do some research on things to look out for before hand.
Using The Airport Express Train
Taking the Beijing Airport Express Train is a arguably the smarter option for your transfer, considering it's the fastest and most cost-effective option available. The Airport Express runs from Terminal 2 (T2) and Terminal 3 (T3) and has two stations in downtown Beijing; Dongzhimen and Sanyuanqiao. The cost is 25 RMB (US$ 4.00) and takes about 30 minutes to/from the airport to Dongzhimen. The only challenge with taking the Express train is that it only runs at certain times. If you'd like to catch the train, you'll need to factor in your arrival time and plan accordingly with the train's schedule. 
Currently trains run from:
T2

06:35

– 23:10

T3

06:21

– 22:51
Don't forget to consider your transfer from either Dongzhimen or Sanyuanqiao. Once you arrive, you can either take the Beijing metro, a taxi, or simply walk to your hotel (depending on proximity). The proverbial "last mile" can be vary in difficulty depending on the time of year you're visiting Beijing. The air pollution is infamous all year round, though it has improved in recent years. If you're traveling to Beijing in the summer months, expect to be walking in dry heat (we recommend a hat and sunscreen).
A private airport transfer is the safest, quickest way to get from Beijing airport to your hotel.
China Car Service is a trusted transportation service helping business travelers to China for almost two decades. We provide door-to-door service at competitive prices. 
Make your journey stress-free and contact our 24/7 team at Bookings@ChinaCarService.com with questions, or get a quote below.  Use this promo code: 10CARBLOG to get a $10 discount on your 1st service.
Using A Shuttle Bus
If your hotel is close to the airport, taking an airport shuttle bus would be significantly more convenient.  Getting a hold of tickets isn't difficult. You can purchase your tickets from the ticket booth at any of the airport terminals once you've landed. Luckily, the ticket booths are labeled in English, as well as Mandarin, and are fairly easy to locate within the arrivals hall. Something to consider is that most of the drivers won't be able to communicate in English. Hence, getting out at the correct stop will be entirely up to you. Make sure to do a quick research on the route before hand, and know exactly which stop to get off at. Consider, also, downloading a handy translation app. 

Using A Car Service
Possibly the most convenient and comfortable transport is hiring a car with a driver. This could save you a lot of possible worries when traveling in Beijing. This door-to-door service is generally preferred by most business travelers in China, as it's a simple and effective means of getting around. In what is otherwise a complicated and congested city, flexibility is a key aspect. If your flight is delayed or if you've arrived a little earlier than your scheduled time, you won't be left stranded at the airport. You'll have the comfort of traveling in a luxury private car and won't have to deal with the stresses of having to make connections or changing between multiple modes of transport. With your flights and accommodation booked for your trip to Beijing, consider some of the following before deciding on how to book your airport transfer:

Safety

: Avoid any scams or missteps along the way.

Reliability:

A reliable service that won't leave you stranded at the Beijing airport in case of a change in schedule.

Convenience:

The service should preferably be available 24/7, providing the flexibility to suit your travel needs.

Customer Service:

Customer Service should be prompt with bookings, cancellations, and rescheduling so as to accommodate any last minute changes you might face.

Experience:

Traveling in a luxury private car and not having to deal with the stress of using multiple modes of transport.

Reviews

: Numerous reviews by satisfied customers who have successfully used the service and can give you an idea of what you can expect during the trip.

Online Bookings:

The option to book anytime, anywhere, in a stress-free manner.
Beijing hosts millions of tourists and business travelers every year. With a thriving economic scene at the heart of China and a booming tourism industry, there is no shortage of travel options. However, not all of those options are best suited to business travelers..  Arranging your airport transfer can be easy, if done ahead of time. Using a reliable car service, or simply planning in advance if you're hopping on a train, shuttle, or taxi.
Airport Transfer from Beijing Airport to Tianjin
Many business travelers often need to arrange their transfer from the Beijing International Airport to Tianjin; the neighboring city, host to a number of manufacturing facilities. If you happen to be visiting Tianjin on your next trip to Beijing, you can check out this article on the 3 best ways to get from Beijing airport to Tianjin.
Airport Transfer Around China
Getting around China with its busy traffic, chaotic driving styles, and a difficult language barrier can be stressful, to say the least. If you're looking for a reliable airport transfer service in numerous Chinese cities like Shanghai, airport pickup in Xian, Chengdu, Taipei and car service in Hong Kong, here are the guides on how to arrange it and make your trips to these cities hassle-free.
Have you arranged an airport transfer in Beijing recently?  Take advantage of $10 discount and book your transfer today!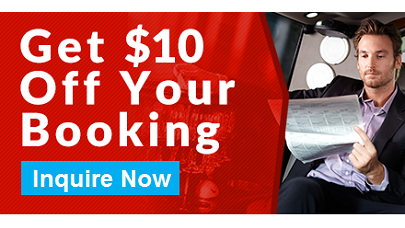 ---
OUR TOP AIRPORT TRANSFER CITIES

If you find this blog useful, please feel free to share it!