3 Best Ways To Get From Beijing Airport To Tianjin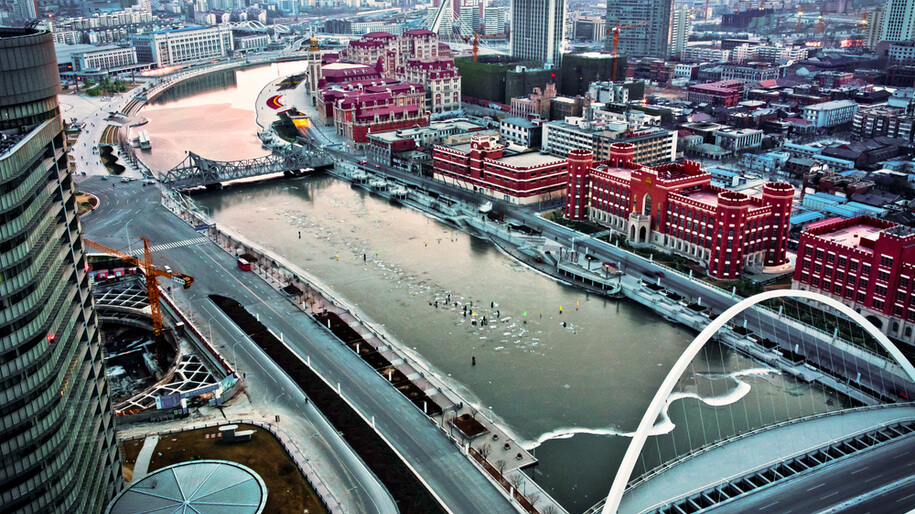 With a history that dates back as far as three millennia, Beijing is one of the oldest capital cities anywhere in the world. Known as a bustling and often chaotic metropolis, and the last of China's four great ancient capitals, Beijing attracts millions of business travelers and those visiting China for a holiday. Being the economic and transport hub of Northern China, many visitors use the city's airport as a pit stop along their way to neighboring cities like Tianjin. Getting between the two cities, however, can be more complicated than just hopping inside of a taxi. If you're planning on making the trip, here are the 3 best ways to get from Beijing airport to Tianjin.
By Bus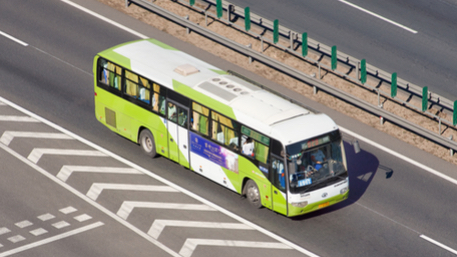 Most of China's major cities are connected by long distance bus routes especially popular amongst locals traveling around the country. The Beijing to Tianjin route is no different. With a valid ID or passport, you'll be able to purchase a ticket at any of the ticket stations within the departure halls of Terminal 1 and 3 within the airport. Whilst the bus route might be the most direct way of getting from one city to the other, it's by no means easy nor fast.
Beijing is a hugely populated city. With ticket prices being aimed at the local market, you're likely to be queuing for some time to get a ticket and to reserve your seat on the bus. While certain areas in China don't offer air-conditioned buses, departing from a major city like Beijing, it is likely your bus will have a working air con. For business travelers flying halfway across the world to reach Tianjin, hopping on a 2 and a half hour long ride, in an often crowded and noisy bus, is hardly recommended. The bus stations in Tianjin are located throughout the CBD but are unlikely to be close to your hotels or office. Meaning you'll either have to walk the remaining distance or find a taxi  to get you to your final destination.

A private airport transfer is the safest, quickest way to get 
from Beijing to Tianjin
.
China Car Service is a trusted transportation service helping business travelers to China for almost two decades. We provide door-to-door service at competitive prices. 
Make your journey stress-free and contact our 24/7 team at Bookings@ChinaCarService.com with questions, or get a quote below.  Use this promo code: 10CARBLOG to get a $10 discount on your 1st service.
By High-Speed Train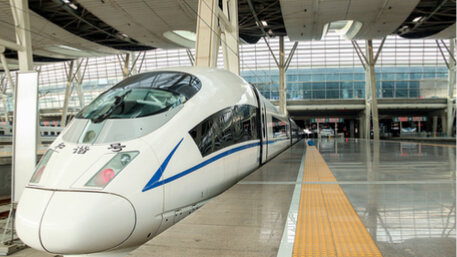 There are a few public transport options as impressive as China's high-speed train networks. China truly has an advanced and modern high-speed railway with remarkable high-speed trains making the train travels as fast and comfortable as ever. 
Trains departing from major cities like Beijing or Shanghai can reach speeds of up to 400 km/h, with mostly non-smoking and surprisingly clean carriages.
Using a high-speed train can be less of a hassle than hopping on a domestic flight in China. Depending on which cities you're traveling between, it can also be one of the quicker options. A flight from Hangzhou to Beijing, for example, takes about 2.5 hours whilst the train journey between the two cities lasts for only 5. However, when you consider the time spent at the airport doing check-in, dropping off your baggage, boarding and the very high possibility of flight delays, taking the train ends up being faster. As a business traveler, the trains can also offer much more space and comfort if you are wanting to get some work done during your journey. 
The high-speed trains between Beijing and Tianjin depart from the Beijing South Railway Station, meaning you'll have to take a taxi or an airport shuttle bus to get there (line 10 leaves the airport and heads straight for the Beijing South Bus Station). The journey between the two cities lasts around half an hour.

By Taxi Or A Car Service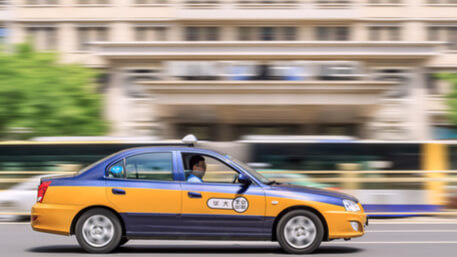 Most Western travelers believe using taxis in China to be as easy as it would back home. Sadly though, that's not always the case. While taxis are not difficult to find in major cities like Beijing, a number of drivers refuse to pick up foreigners due to the language barrier. If you do choose to take a taxi, it's recommended to have your destination written down in Mandarin on a sheet of paper which you can show the driver. However, even that won't guarantee the driver will get you to the right destination. It is pretty uncommon to see the taxi drivers in China use a GPS system, which means that in most cases they solely rely on their memory of all the street names and directions. Taxi scams in China are prevalent, as they are in many other countries, and avoiding them can be tricky to first-time visitors.
Definitely, the most comfortable and hassle-free option would be to hire a reliable car service. Having drivers who speak fluent English, are familiar with the route and are able to deliver you to your destination in safety and comfort removes possible stress and headaches often associated with getting around China. Many business travelers choose to hire a private car for their Beijing airport transfer and factory visits in Tianjin as it saves them a great amount of time and provides an easy and comfortable travel.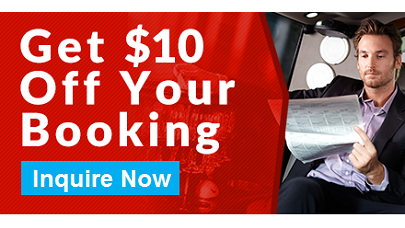 ---
OUR TOP AIRPORT TRANSFER CITIES
If you find this blog useful, please feel free to share it!