5 Things To Know Before Using An Airport Taxi In China
Transportation & Travel By China Car Service Comments Off on 5 Things To Know Before Using An Airport Taxi In China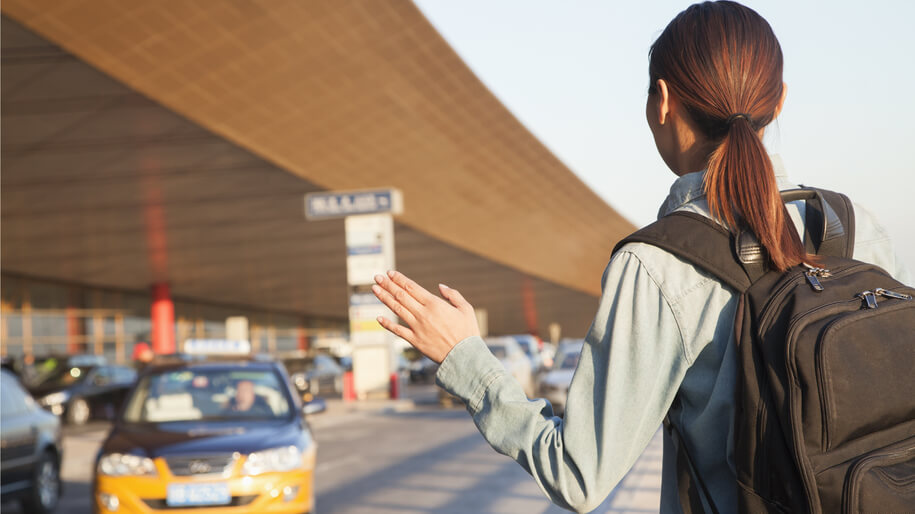 Traveling to China is an exciting experience, for first-time travelers and seasoned business professionals alike. While China has an enormity of beautiful landscapes and exciting chaotic cities to offer, traveling around town is often a difficult prospect. If you're planning on using an airport taxi in China to get to your hotel, or the office, here are the 5 things you should know before taking one.

1. Write Down Your Destination
Unless you're fluent in Mandarin, it's essential to have your hotel and/or office address written down in Chinese. Don't worry, you won't have to take calligraphy lessons before your trip, most large hotels in China have "taxi cards" where they'll write down your destination for you (to hand over to your taxi driver). The same service can be found at most major airports from the concierge or help desks, usually found within the main terminals. If you're unable to get a pre-printed taxi card, the staff at any of the help desks (who will almost certainly speak some English) will gladly write down your destination for you. This is generally a common practice, so don't feel as though you're asking for an uncommon favor. 
In any case, we would also highly recommend you take a screenshot of the hotel and/or office address on your phone and have that stored away, as well. Or, similarly ask your hotel or colleagues to send you the address in an email and have that saved on your phone. If you were to forget to ask one of the friendly staff for help, you'll be glad you prepared that email or screenshot as a fail-safe.

2. Flagging Down an Airport Taxi in China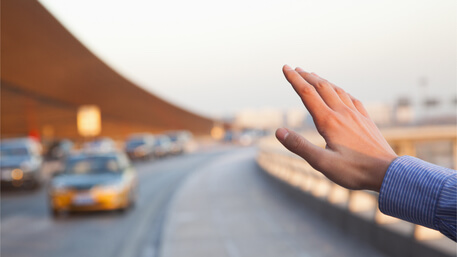 Flagging down an airport taxi in China is usually fairly simple, at most of the major airports you'll find yourself at the back of a queue waiting to jump inside one of the taxis parked outside. Flagging down a taxi outside the airport on a public road can be far more difficult. Alternatively, using a pre-arranged car service in China will offer you the convenience of not having to wait for a vehicle. Just remember, patience is key if you choose to use an airport taxi in China. It's not uncommon for others to compete with you or cut in line for the taxi and jump ahead of you. Drivers are also known to drive right past foreigners on occasions, often not willing to bother with passengers with whom they can't easily communicate. Beware of black taxis. Their vehicles may look the same as any other taxi but their tactics to overcharge foreigners can be confusing to those not aware of them. You'll most commonly find these illegal drivers just outside the terminal exit shouting, "Taxi! Taxi!" If you do choose to take a taxi, make sure you go to the designated queue waiting area and wait for an official car from a reputable company.

Preparing for a trip to China? A private transfer is the safest, quickest way to travel from the airport to the city. China Car Service is a trusted transportation service helping business travelers for almost two decades. We provide door-to-door service at competitive prices. 
Make your journey stress-free and contact our 24/7 team at Bookings@ChinaCarService.com with questions, or get a quote below.  Use this promo code: 10CARBLOG to get a $10 discount on your 1st service.
3. What to Expect Inside a Taxi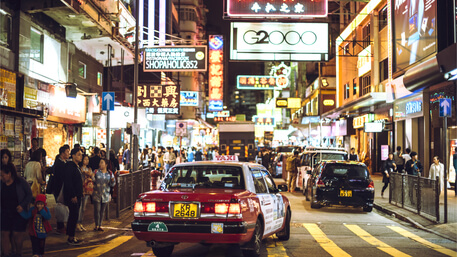 Just as New York's famous yellow cabs differ from those driving around Los Angeles, taxis will differ depending on which major city you're visiting in China. In many Chinese major cities, the back seats might be covered with a white cloth. The problem with the cloth is that it generally covers the seatbelts. With China's roads being as chaotic as they are, it's required by law to have your seatbelt on (even if it wasn't, you should definitely wear it everytime). Hence, most locals decide to hop in front alongside the driver. This is very common, so don't feel shy about riding in the front seat. Remember that all passengers are expected to enter a taxi from the passenger's side. Even if sharing an airport taxi in China, it's custom to enter on from the passenger's side.

4. How to Pay
It's always best to carry smaller bills when using a taxi in China. If you've just arrived in China and need to withdraw money from an ATM to pay for your taxi fare, it's suggested you ask a cashier in the airport to help you exchange your note for smaller denominations. If you don't, the driver probably "won't have any change." You can also try purchasing a small item of food or drink to make change. Luckily you won't need to bargain with the driver over your fare. Most taxis in China use a meter. If your taxi doesn't use a meter, your driver will likely to try and convince you that your fare is far higher than it actually is. Rather, stop your ride, get out, and find a new one.
Tipping is not practiced in taxis in China. The drivers don't expect to be tipped and will generally hand you back the extra cash thinking it's your change. Once you have paid your fee, it's best practice to wait for your receipt before getting out of the car. All receipts have the taxi's number and details on it, so there can be no confusion as to how much is charged for the trip. It's also useful if you accidently leave an item behind or have a serious complaint against the taxi. You'll have a central number to report it to and will hopefully locate your missing items. If you're traveling on business, you'll also be able to claim back the amount of your fare from your company using the receipt.

5. Communicating With the Drivers
Taxi drivers in China will not expect you to speak fluent Chinese or communicate with them throughout the journey. Generally, the drivers will keep to themselves and ignore you, unless you're able to engage with them in conversation. If you're familiar with Mandarin or have had time before your trip to research some local phrases, these can be put to good use with the driver. A friendly "hello" in Mandarin ("Ni-hao") might make your trip a little more relaxed. It's a good idea to either carry a sheet with common travel phrases in Chinese or download an app that can translate for you. Finding a service that provides English speaking drivers is the best option because, as with any foreign country, things can easily get lost in translation. Miscommunication is a hassle that most travelers wish to avoid.
Driving in China is a difficult task. Foreigners are never recommended to drive themselves, especially on a short visit as obtaining a Chinese driver's license is required. Most make use of a professional car hire with a driver or decide to take their chances with a taxi. If you choose to take an airport taxi in China to your destination, ensure you're prepared and aware of the do's and don'ts of taxi hire in China.
Plan your trip to China today!  Take advantage of US$10 OFF online discount now and book private car & driver hire service anywhere in China. Simply click the image below: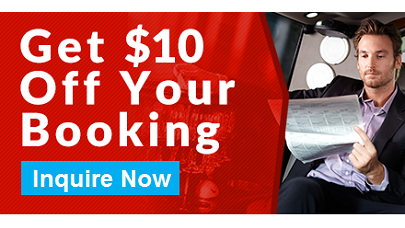 ---
OUR TOP AIRPORT TRANSFER CITIES

If you find this blog useful, please feel free to share it!