How To Get From Chengdu Airport To The City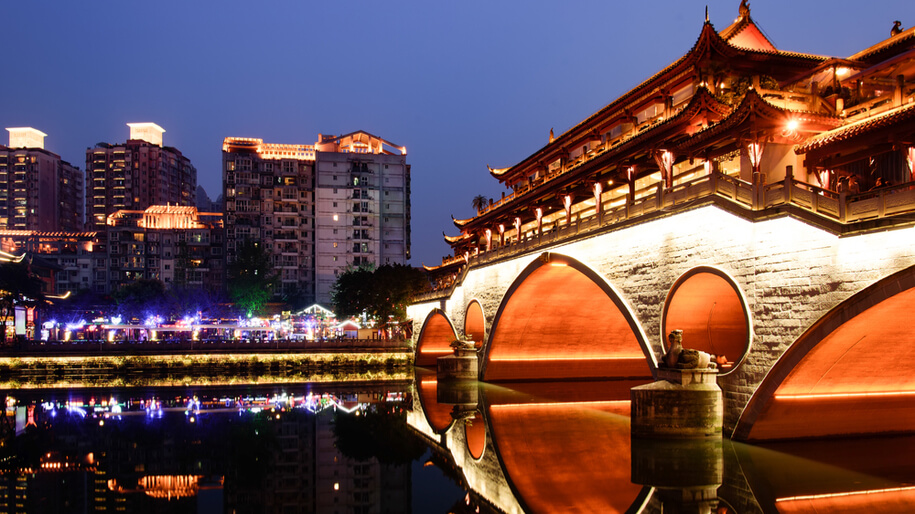 Chengdu is a popular destination year-round, thanks to it being China's Panda capital, as well as a growing manufacturing presence. Luckily for those visiting the pandas, Chengdu serves as the transport hub for the entire region. Most travelers passing through China's Southwest pass through the city, often staying over to explore its culture. If you're making the trip soon, here are your options for getting from Chengdu airport to the city:
Taking The Bus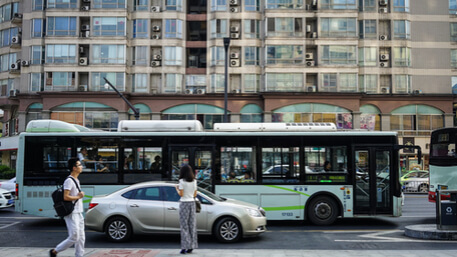 The bus is the most popular way to get into the CBD. It's generally the easiest and most cost effective when traveling between the airport and the city center. Finding the bus heading towards the center of town is fairly easy. Signposts are in Mandarin and English, and fairly easy to locate when you're exiting the arrival terminals. The designated booths sell tickets into the city for 10 RMB (1.50 USD) per person. Buses leave approximately every 15 minutes on one of five bus lines available to passengers. Depending on traffic (peak hour traffic is chaos in any of China's major cities), the journey should take about forty-five minutes.
Before choosing the bus, remember that any of China's major cities are subject to large crowds in most public transports. Not all of Chengdu's buses are air conditioned, and will naturally be crowded during peak traffic hours. Nonetheless, if budget is a concern, using the bus is always a decent option.
Preparing for a trip to China? A private transfer is the safest, quickest way to travel from the airport to the city. China Car Service is a trusted transportation service helping business travelers for almost two decades. We provide door-to-door service at competitive prices. 
Make your journey stress-free and contact our 24/7 team at Bookings@ChinaCarService.com with questions, or get a quote below.  Use this promo code: 10CARBLOG to get a $10 discount on your 1st service.
Taking A Taxi
All of China's major cities offer plenty of taxis at any of their airports. Taxis in China, however, are not as simple to use as they may be elsewhere in the world. China's taxis have earned an unfavorable reputation for several reasons. Many travelers have shared stories of being scammed, overcharged, and had their luggage stolen by deceitful taxi drivers. Though these are probably a minority, many do purposefully ignore foreign travelers, wanting to avoid the hassle of communicating with a non-native speaker. 
If you decide to take a taxi upon your arrival, we strongly suggest that you prepare beforehand. Have your destination address written down clearly, in Mandarin, on a piece of paper you can hand to the driver. Most hotel and airport staff are happy to write down the information for you, if you haven't already done so yourself.
As with the buses, you'll often have to deal with queues before finding your taxi. The Chengdu airport has a waiting line outside its main arrival terminal for passengers to queue while waiting for an available taxi. The queues can take a while, making this option less ideal if you have an important meeting in the city waiting for you.

Using A Car Service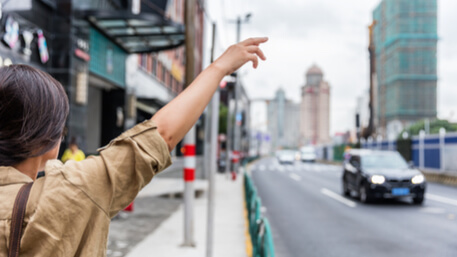 If you're traveling on business, the overall easiest option is by far to use a car service. The hassle free experience, comfort, and all around convenience make it the best option.  With a car service, you can avoid language barriers, unnecessary delays, and other stresses during your trip. Reliable car services will offer English speaking drivers who can accommodate to your schedule and get you where you need to be, on time. These services also provide a door-to-door experience. Meaning, they'll pick you up at the airport and promptly deliver you to the door of your hotel or meeting in the utmost comfort.
There are a number of ways to get into the Chengdu CBD that can suit each individual traveler. There's no doubt, public transport in China's major cities has improved dramatically over the past decade. However, the crowds and chaotic roads are still the norm, rather than the exception. It should come as no surprise, seeing as how China is the world's most populous nation. 
Like the nation it's in, Chengdu has plenty to offer for new visitors. Aside from the natural draw of tourists hoping to catch a glimpse of China's beloved Pandas, Chengdu is Western China's economic hub. Whether you're making the journey to explore the city's growing economy, or it's adorable panda attractions, doing your research before you travel can save you valuable time and hassle.
If you're looking for an airport transfer service in other cities like Beijing, check out this link on the best ways to get from Beijing International airport to downtown.
Plan your trip to China today!  Take advantage of US$10 OFF online discount now and book private airport transfer service anywhere in China. Simply click the image below: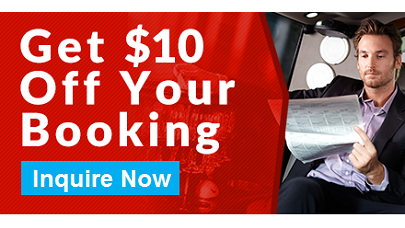 ---
OUR TOP AIRPORT TRANSFER CITIES

If you find this blog useful, please feel free to share it!