3 Ways To Arrange Your Xi'an Airport Transfer
Described as China's history book, Xi'an is considered the birthplace of the ancient Chinese civilization. Located in the central-northwest of China, Xi'an is famed for its Terracotta Warriors of the Qin Dynasty and a plethora of museums that are acclaimed worldwide. While the city's 3000-year-old history attracts hundreds of thousands of tourists each year, its recent history as a thriving local economy is now attracting almost as many business travelers. The crowds waiting in the bus and train terminals may not be as big as those in cities like Beijing or Shanghai, but it's still recommended that you plan your Xi'an airport transfer ahead of time. In order to avoid any hassles or delays. Here are your 3 best options:
Taking The Bus in Xi'an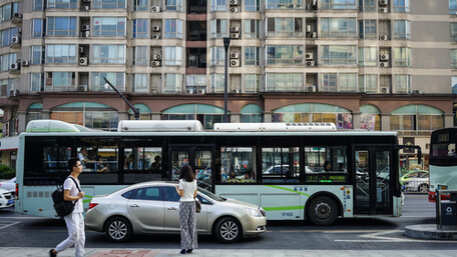 Taking an airport shuttle bus is a popular option for local travelers. If your hotel sits near a bus station, or the airport itself, taking a bus makes sense. Partly because buses can be a convenient and easy-to-use option for most first-time travelers. As well as, due to the fact tickets are so freely available at the Xi'an Xianyang International Airport. Terminals two and three of the Xianyang Airport have large ticketing booths exclusively for the airport shuttle buses. If you've been to Xi'an before, and still have a Xi'an Public Transport Card, you'll also able to use it to pay for your ticket. Simply scan the card before getting on board the bus. Be sure to check that you have funds on the card before hand, though.
It's worth noting that the bus drivers are unlikely to speak any English. Meaning, you should research and note your route, and what stops you'll be using, before finding your seat. All of the bus stops in Xi'an are signposted in both English and Mandarin. They're easy to miss or confuse if you aren't paying attention, however. Researching what times the buses operate is also worth checking before your flight lands in Xi'an. The buses aren't available 24 hours a day, if your flight lands at and odd time, you should prepare alternative travel arrangements.
Preparing for a trip to China? A private transfer is the safest, quickest way to travel from the airport to the city. China Car Service is a trusted transportation service helping business travelers for almost two decades. We provide door-to-door service at competitive prices. 
Make your journey stress-free and contact our 24/7 team at Bookings@ChinaCarService.com with questions, or get a quote below.  Use this promo code: 10CARBLOG to get a $10 discount on your 1st service.
Using The Xi'an Metro Trains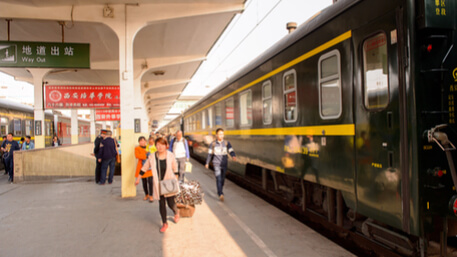 While Xi'an might not offer the high-speed bullet trains you can find in cities like Shanghai; its metro system is a popular transport method. Its stops conveniently reach some of the biggest and most historic tourist attractions. Attractions like the old China Museum, the Big Wild Goose, and even the Huashan Mountain. For this reason, many tourists choose to find their way using the metro.
The metro network offers both English and Mandarin signage to guide you along your way. Nonetheless, the routes can be confusing, even for local travelers fluent in Mandarin. If you're not accustomed to the buzz and chaos of a public metro at peak hours, you may find yourself lost and confused rather quickly. If you're visiting Xi'an on business, the subway route probably shouldn't be your first choice for an airport transfer. Xi'an does have two central lines which cover a vast amount of the city but unless your hotel or office is near one of the metro stations, you'll likely be in for a long walk to your destination.
A useful tip to consider before using the metro systems is to use luggage that is easy to carry on and off any of the trains. The Xi'an metro can be fairly busy, especially during peak hours. Perhaps another reason why using the metro isn't ideal for business travelers stepping off the plane.
Getting A Car Service Or Taxi in Xi'an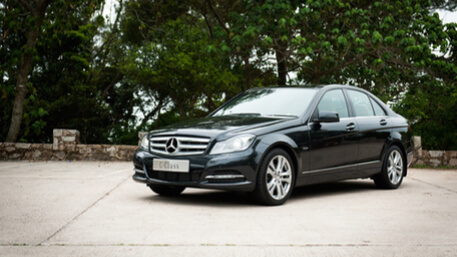 Getting a taxi anywhere in China isn't as simple as most travelers would expect. First-time travelers, especially, believe that hailing a taxi in China is straightforward and safe. Just as with many other countries in the world. In truth, it's slightly more complicated than that. It's not uncommon for passengers to wait as long as 45 minutes to catch a ride from the airport. Taxi drivers are also known to adopt a dismissive attitude towards foreign travelers. This is because they're unlikely to bother with someone they can't easily communicate with. In China's major cities, Xi'an included, there's always some taxi drivers that look to take advantage of foreign travelers. Either by over charging them for the ride or even scamming them out of their luggage. If you're intent on using a taxi when landing in Xi'an do some research beforehand to ensure you avoid any scams.
Business travelers visiting Xi'an and other Chinese cities often decide that using a car service is the easier, safer, and more reliable option. If your company is traveling in a large group to visit your manufacturer or business partner in China, car services are the way to go. With drivers who speak English, adhere to pre-arranged times, and offer a comfortable ride to your destination. Using a car service removes all of the hassle and headaches you'd rather be without when traveling to China on business.
Xi'an is a beautiful city that embodies much of China's ancient appeal. Regardless of whether you're visiting on business or not, it's hard not to sponge up some of the historical culture throughout Xi'an. While China's eternal city may not be as large or as crowded as cities like Beijing or Shenzhen, there's a thriving business and tourism scene that attracts millions of visitors each year. If you're lucky enough to be one of them, arranging your Xi'an airport transfer is easy when planning ahead of time.
If you're looking for an airport transfer service in other cities like Beijing, check out this article on best ways to get from Beijing International airport to downtown. Safe travels!
Xi'an offers a world of opportunity to business travelers and holidaymakers alike. If you're planning a trip to China's eternal city soon, take advantage of our online discount and book your Xi'an airport transfer now!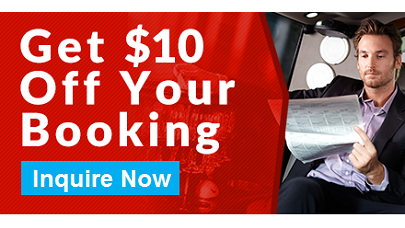 ---
OUR TOP AIRPORT TRANSFER CITIES

If you find this blog useful, please feel free to share it!