From Hong Kong Airport To Shenzhen By Taxi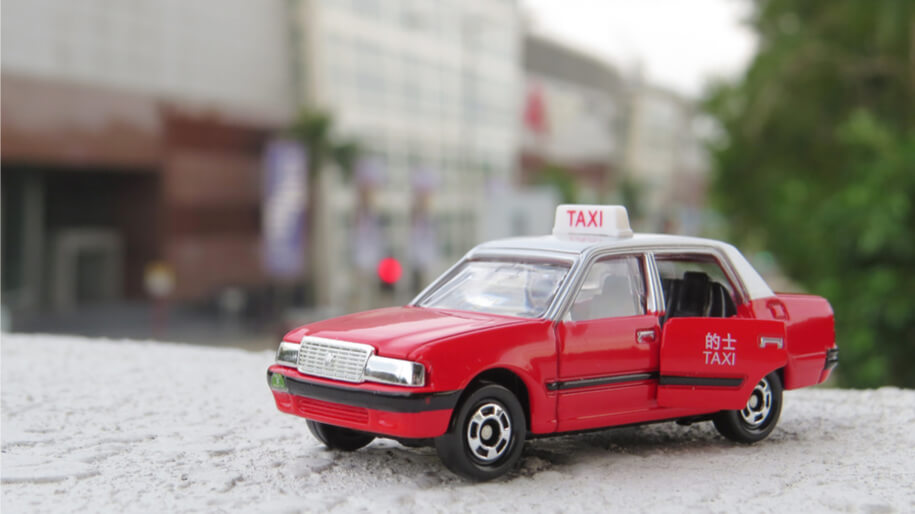 Getting from the Hong Kong International Airport to Shenzhen by taxi is a more convenient way of making the journey. However, it is also significantly pricier compared to the coach and shuttle options. Similar to both the shuttle and coach, you must cross the border on foot and finish the journey in Shenzhen by hailing a local taxi; Hong Kong taxis are not permitted beyond the border.
The main advantage of choosing a Hong Kong taxi over a shuttle or coach is comfort. The trip from the Airport to the Hong Kong border is a bit more spacious, relaxing, and quicker because the taxi leaves immediately while the shuttle and coach both run on schedules that depart every 20 min or once enough passengers have arrived to fill the vacant seats.
Note: Getting from Hong Kong to Shenzhen requires crossing an international border into Mainland China. There are immigration checkpoints and customs clearance at both the Hong Kong and Shenzhen side of the border, both through which all travelers must pass.
Make sure to have your passport and visa ready before entering China Mainland. Passport holders from certain countries are eligible for a visa on arrival at the Shenzhen border crossing. Note that these two border crossings can often add significant time to the journey, prepare accordingly.
If time is a high priority for you, there are expeditious private cars from Hong Kong to Shenzhen that allow you to stay in a vehicle and quickly pass through both the Hong Kong and Shenzhen borders.
Hong Kong Airport To Shenzhen By Taxi
Time: 2-3  Hours
Convenience: Low
Comfort: Medium
Cost: around HK$400
Travel Steps By Taxi
Enter into HK Airport Arrival Hall and make way to Airport taxi pickup area (5-10 min.)
→ Queue, wait and board taxi (5-10 min.)
→ Take a taxi to HK Lok Ma Chau border and disembark (35-50 min.)
→ Walk with luggage to Hong Kong Lok Ma Chau Immigration for HK side processing (10-25 min.)
→ Walk across China/HK border to the China Futian Station Border Immigration for China side processing (10-25 min.)
→ Exit the border station and make way on foot to taxi queue (5-10 min.)
→ Queue, wait and board Shenzhen taxi (10 min.)
→ Take a taxi to a final destination in Shenzhen (15-30 min.).
Taxi Boarding Point. The taxi boarding area is located to the left of the Mainland Coaches in Terminal 2 of the Hong Kong International Airport (HKG).  The taxi queue time at the Hong Kong Airport may vary, so be prepared for a long wait if you decide to use a taxi.
Hong Kong Taxi Types
You have the option of choosing between both red and green taxis from the airport. Green taxis are only authorised to travel within Hong Kong's New Territories, the area adjoining Shenzhen. Green taxi fares are on average HK$20 less than red taxis' and usually have shorter queues at the airport. 
Cross-Border Points
There are a number of borders to choose from depending on which part of Shenzhen you plan to go:
► 

Shenzhen Bay Crossing
Service hours: 06:30 – 00:00
Taxi Fare: HK$250+ to the border
If you plan to go to the Nanshan or Shekou District or Shenzhen Bao'An Int'l Airport, Shenzhen Bay Crossing is the best option.
► 

Lok Ma Chau (HK side) – Huanggang (Shenzhen side) Crossing
Service hours: 24 hours
Taxi Fare: HK$300+ to the border
The Lok Ma Chau – Huanggang border crossing is a great option if you're planning to go to Shenzhen's Futian District, also known as the financial or central district of Shenzhen. The Huanggang checkpoint is open 24 hours, however, it is not connected to the MTR/Metro system. It can be reached by taxi or bus during the day and exclusively by taxis past 12 am, midnight.
Another slight disadvantage of the Lok Ma Chau – Huanggang Crossing is that the HK and China immigration offices are separated by a long road. A  shuttle bus is there to take passengers between the two borders, the ride is roughly 7 minutes long.
► 

Lok Ma Chau (HK side) – Futian (Shenzhen side) Crossing
Service hours: 06:30 – 22:20
Rates: HK$300+ to the border
The Futian Checkpoint Station is connected to Hong Kong's Lok Ma Chau station by a footbridge. It's also conveniently located at the central district of Shenzhen, in Futian District.
How To Cross HK-Shenzhen Border by Taxi?
The taxi will drop you off at the Hong Kong side of the border. From there you will cross the Hong Kong Immigration. Then, you'll make your own way to the Shenzhen side of the border.  At the Huanggang checkpoint this involves taking a bus, as mentioned earlier. At the Lok Ma Chau – Futian and Shenzhen Bay checkpoints, you'll just have to walk to the Shenzhen side of the border.
During the day, the most common border for taxis to drop off travelers is the Lok Ma Chau – Futian border.  It's more convenient in that both sides of its border control are located in the same building. As mentioned earlier, once you pass through Hong Kong border control you simply walk through a long hall to reach the Shenzhen side immigration. 
Once on Shenzhen side…

You'll need to take a taxi in Shenzhen upon clearing customs on the China side to finish your journey. Remember that the drivers will not speak any English. However, as long as you have your destination address written clearly in Chinese, the taxi driver will know where you're going. You should avoid 'black taxi' drivers shouting "Taxi! Taxi!" and encouraging you to take illegal transport. There are always licensed taxis available, even if there is a short waiting time. Illegal taxi drivers will always charge significantly higher rates.
Recommendation: Taxis can be a good option to get from Hong Kong Airport to Shenzhen border, especially late at night when both coach and shared minivan services are suspended.
While the total trip cost will be slightly higher using a taxi to the border (under HK$400), taxis do offer more comfort, as HK taxis are more spacious than shared shuttles and coaches. The total travel time is about the same as with the shuttle and coach.
A private transfer is the safest, quickest way to travel from Hong Kong to Shenzhen. China Car Service is a trusted transportation service helping Hong Kong business travelers for almost two decades. We provide door-to-door service at competitive prices.
Make your journey stress-free and contact our 24/7 team at Bookings@ChinaCarService.com with questions, or get a quote below.  Use this promo code: 10CARBLOG to get a $10 discount on your 1st service.
Alternative: Hong Kong Airport To Shenzhen by Private Limousines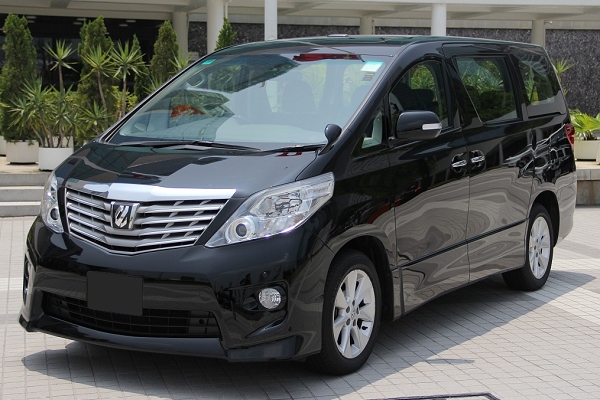 Private car and limousine services are by far the most expeditious, convenient, and comfortable choice of travel from Hong Kong Airport to Shenzhen, available 24 hours a day.  Many companies offer English speaking drivers and meet & greet services at the arrivals hall.
The service is door-to-door, meaning upon entering the Arrivals Hall, a professional driver greets and escorts you to the vehicle and takes you from the Airport to your Shenzhen hotel. The best part is, you'll stay in the car throughout the majority of the journey.
Remark: At the Hong Kong border travelers can pass through immigration from inside the car, however, at the Shenzhen border travelers are required by China law to go through the immigration by foot.
Private limousine service vehicle options usually include both business MPVs that seat up to 6 passengers, as well as Mercedes S-Class executive sedans that seat up to 3 passengers. Because the service is fixed to your arrival schedule, there is no waiting period – as soon as you arrive at the Airport you depart for Shenzhen. Services are offered 24 hours a day, enabling you to go directly to your hotel in Shenzhen from Hong Kong Airport regardless of your arrival time.
Once you arrive to Shenzhen, read our business traveler's Shenzhen city guide that will help you make the most of your visit.
Travel Steps By Private Car
Enter into HK Airport Arrival Hall where you are greeted by waiting driver (1 min.)
→ Driver escorts you to the private parking area where you board the private vehicle (4-5 min.)
→ Travel in private car to the border, stay in car to pass through HK and Shenzhen Immigration and continue on in the car to your final Shenzhen destination (60-80 min.).
---
China Car Service provides private limousine transfers. If you are interested in private car service for your Hong Kong to Shenzhen journey, please don't hesitate to contact us:

Bookings@ChinaCarService.com

.
We're also excited to offer you a $10 discount on your first service with our company, redeemable with this promo code 

10CARBLOG

. Just click the image below and get your discounted quote!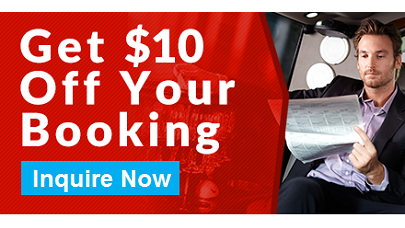 ---
If you would like to know how to get from Hong Kong Airport to Shenzhen using other transportation options, please see related articles:
---
OUR TOP AIRPORT TRANSFER CITIES

If you find this blog useful, please feel free to share it!