How To Get A Visa At Your Shenzhen Border Crossing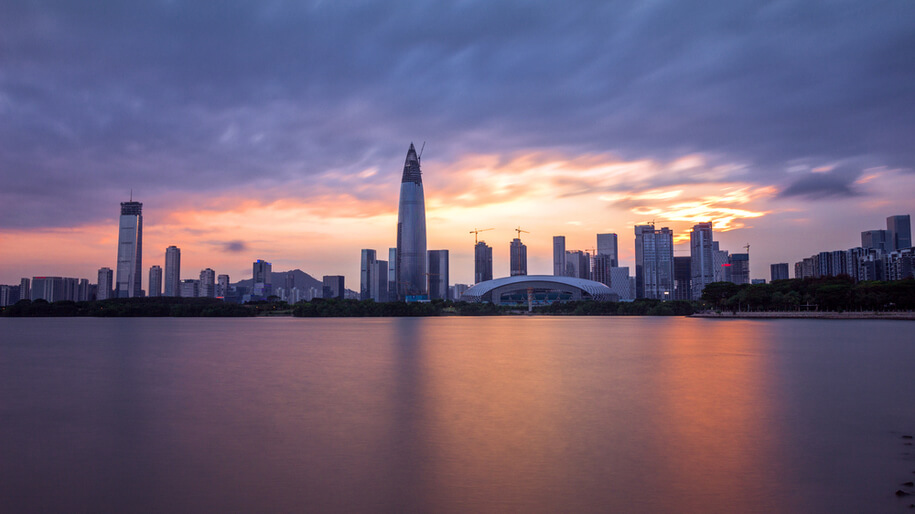 Shenzhen is an incredible city. When you see the gleaming skyscrapers that occupy the skyline, it's almost impossible to imagine that as recently as 1979, the city was nothing more than a quaint, quiet little fishing village. That all changed when Deng XiaoPing introduced one of China's first (and most successful) 'special economic zones.' The transformation from a sleepy fishing village to a thriving metropolis has been swift, by any standard. So much so, that Shenzhen is regarded as one of the fastest growing cities on Earth! Those making their way to Hong Kong often find a reason to make the short hop across to Shenzhen, be it for business or pleasure. Doing so requires the relevant visas, of course. All visitors to Shenzhen entering from Hong Kong are subject to pass through China customs and immigration. Luckily, Shenzhen offers visas upon arrival at several border crossing points and getting one isn't too complicated.
What do I need to get a visa?
The process of getting a visa on arrival during a Shenzhen border crossing is fairly simple. All you need is a valid passport from one of the 25 pre-approved countries and enough RMB to pay for the visa. Before you book your trip from Hong Kong to Shenzhen, make sure your country is eligible for a visa upon arrival: 
Australia

Austria

Canada

Denmark

France, Finland

Germany

Indonesia

Italy

Japan

Kazakhstan

Malaysia

Netherlands

New Zealand

Norway

Philippines

Russia

South Korea

Spain

Sweden

Switzerland

Singapore

Thailand

UK

USA

Ukraine
If your country is not on this list, you'll need to arrange your Chinese visa prior to arriving in Shenzhen.
I'm eligible! Now, where can I get my visa?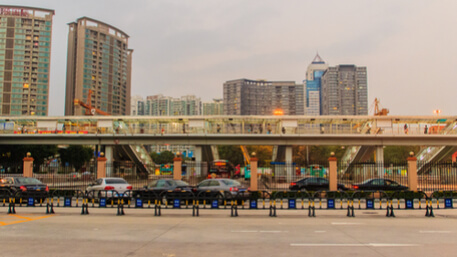 Luckily, there are several ways of getting between Hong Kong and Shenzhen. With more than one border crossing, you can choose the most convenient for you to get your visa.
Luohu Port:  Open every day between 07:00 – 23:30, this is perhaps the oldest and one of the most frequented border crossings. Travelers passing through Luohu are able to get their hands on a free, very detailed map of Shenzhen, which can come in handy if it's your first time.
Huanggang Port:  The only port that operates for 24 hours a day, and by far the most popular with the locals. Most of Hong Kong's bus and metro networks make their way to Huanggang, so getting to the port won't be a challenge.
Shekou Port: Open between 07:00 – 22:00,  those making use of the ferry services will probably arrive via the Shekou port. 
Fuyong Port: Open every day between 10:00 – 17:30, located just 10 kms away from the Shenzhen Bao'an International Airport. If you need to be at Shenzhen's airport, this is your best bet.
The signposts on all border crossings should offer English labels that are fairly easy to navigate. Upon your arrival, look out for the 'China Customs' signposts and head in its direction. On your way to the customs counters, keep an eye out for the 'Foreigners' signposts and the subsequent 'Port Visa' signs for the relevant counter to obtain your visa.
A private transfer is the safest, quickest way to get from Hong Kong to Shenzhen.
China Car Service is a trusted transportation service helping business travelers to China for almost two decades. We provide door-to-door service at competitive prices. 
Make your journey stress-free and contact our 24/7 team at Bookings@ChinaCarService.com with questions, or get a quote below.  Use this promo code: 10CARBLOG to get a $10 discount on your 1st service.
How much does it cost?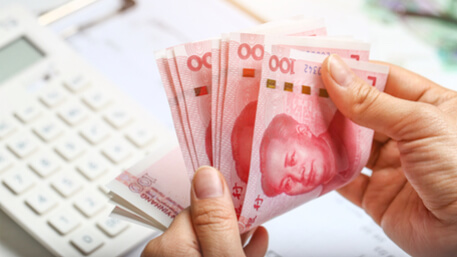 The standard fee for most eligible visitors is 168 RMB (24 USD). If you're a U.K or U.S passport holder, the price is significantly higher at 314 RMB (38 GBP) for British travelers and 956 RMB (137 USD) for Americans. If you do happen to hold a British or American passport, we recommend you apply for the 10-year visa, as the Shenzhen border crossings offer this option at the same price as a short stay visa.
Though some border crossings accept credit cards, not all do. It's best to carry enough RMB with you, just in case. If you don't find time or a way to obtain RMB on your way to the border, there are a number of currency exchange kiosks that will exchange foreign notes for RMB fairly quickly. However, as is expected, their exchange rate will benefit them a lot more than you. This is why we highly recommend taking care of this before your arrival, if possible.
The actual application process is pain-free and rather simple. Filling out the standard form, providing a passport photo (which can be taken at the border crossing for a small fee), and paying the visa fee. Depending on how busy the counters are, the process generally doesn't take longer than 30 – 40 minutes. Make sure your passport has enough space for the visa, it'll take up an entire page. All of the borders should have English-speaking staff that will be happy to help during the application process.

Is there any way to avoid the queues?
Getting anywhere in China can be a challenge, especially when dealing with crowded public transport terminals. If time is a priority for you, then booking an expedient private car service between Hong Kong and Shenzhen will allow you to pass seamlessly through the Shenzhen border crossing.
A private car service allows for a convenient border crossing. You'll even be able to get work done throughout your journey and cross the Hong Kong side of the border in the comfort of your vehicle.

If you're planning a trip to China, take advantage of our online discount (click the image below) and book your private car and driver now! Make your journey stress-free and contact our 24/7 team at  Bookings@ChinaCarService.com.