Hong Kong Airport To Shenzhen By Shuttle Minivans – Easy Guide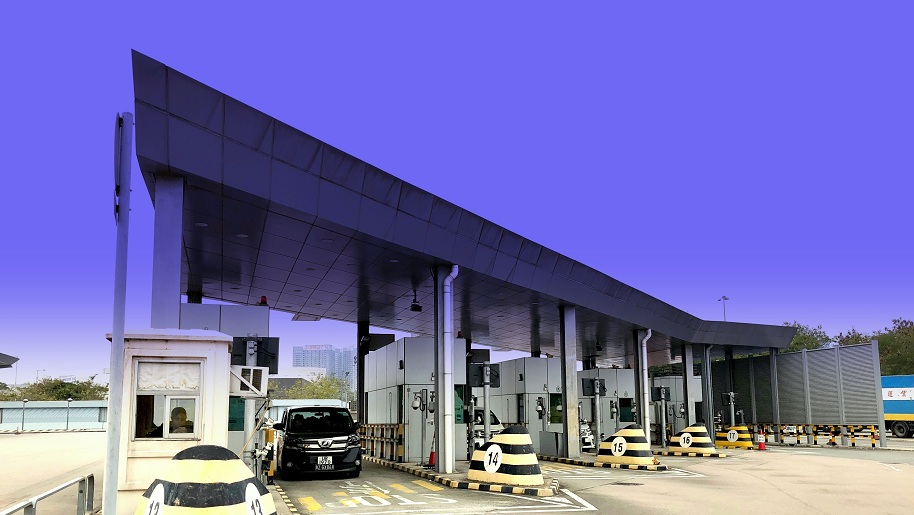 Shuttle minivan crossing the Hong Kong border. Passengers showing the passport from within the vehicle.
Cross the Border from Hong Kong Airport To Shenzhen By Shuttle Minivans
Getting from Hong Kong Airport to Shenzhen by shuttle minivans is one of the most convenient ways for this route. Shared shuttle ticket booths can be found in Hong Kong International Airport's Terminal 2 directly next to the Coach ticket booths, offering shared ride services from Hong Kong Airport to Shenzhen border.
Time: 2-3 Hours
Convenience: Medium
Comfort: Low
Cost: HK$300+
Travel Steps:
Travel Steps By Shared Shuttle Minivan
Enter into HK Airport Arrival Hall and walk to Terminal 2 Airport coach and shuttle ticket counters (5-10 min)
→ Purchase ticket and board minivan (15-25 min.)
→ Travel to Hong Kong border (30-45 min.)
→  Disembark, pass through Hong Kong border immigration, re-board coach, and travel to Shenzhen border (10-20 min.)
→ Pass through Shenzhen immigration (10-20 min.)
→ Wait in taxi queue (5-20 min.)
→ Take taxi to Shenzhen destination (10-30 min.).
Shuttle vans service hours from Hong Airport to Shenzhen operate between 07:00 – 24:00 and the total cost of the trip to your hotel using this travel option to the border shouldn't exceed HK$300, depending on the quantity of luggage and your Shenzhen destination.
Cross border shuttles carry 6 passengers and depart only after the full carrying capacity is reached.  Otherwise, shuttles depart every 15-20 minutes.
One advantage of taking a shuttle from Hong Kong Airport to the Shenzhen border is that there is no need to disembark until you arrive at mainland China immigration. For Hong Kong immigration you are simply required to show your passport from inside the vehicle. Afterward, you'll then be taken on through and delivered to the mainland border where you'll depart the vehicle, and perform the China immigration on foot with your luggage. Passing through immigration, make your way to a taxi loading area (queue length depends on time of day) while skirting past the fake taxi hawkers vying for your business.  Make sure to have your destination address in Chinese ready to show the driver.
The shared shuttle from Hong Kong to Shenzhen provides a similar experience to the coach at a slightly higher cost. Both require ticket purchase and loading at Terminal 2 of the Airport, both are direct routes to the border, both finish at Shenzhen border where you pass through Immigration on your own, after which you'll need to take a taxi.  The shuttle offers a bit less comfort because you are cramping into a van with 6 others with bags for upwards of an hour, but does offer a bit more convenience because you get to stay in the shuttle all the way to the Shenzhen border, passing through the HK border in the vehicle.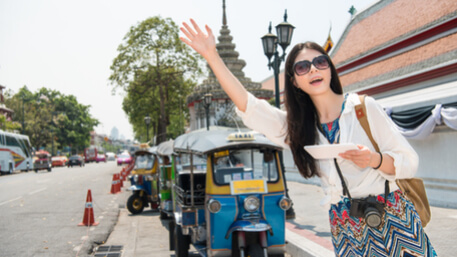 Note: You will need to take a taxi in Shenzhen upon clearing any of the borders on the China side to finish your journey. The drivers will not speak any English, however, as long as you have your destination address written clearly in Chinese you should encounter no problems. You should avoid taxi hawkers shouting "taxi" and encouraging you to take illegal transport. There are always licensed taxis even if there is a wait. You may end up significantly out of pocket and at the wrong destination by taking an illegal car.
Recommendation: Shared shuttle is another decent option for a budget traveler, slightly more expedient than coaches because you are able to stay in the vehicle during the Hong Kong immigration process.  The major disadvantage is the often cramped conditions you find yourself in, which can lead to an uncomfortable 45 min+ journey to the border.  In this respect, a seat on a coach offers more comfort.  Also pay attention to your arrival time in Hong Kong, as service is suspended at midnight.
A private transfer is the safest, quickest way to travel from Hong Kong to Shenzhen. China Car Service is a trusted transportation service helping Hong Kong business travelers for almost two decades. We provide door-to-door service at competitive prices.
Make your journey stress-free and contact our 24/7 team at Bookings@ChinaCarService.com with questions, or get a quote below.  Use this promo code: 10CARBLOG to get a $10 discount on your 1st service.
Alternative Option: Hong Kong Airport Private Car & Limo
Time: 1-1.5 Hours
Convenience: High
Comfort: High
Cost: Get a quote
Travel Steps Summary: Hong Kong Airport Arrival Hall Driver Greeting → Private Car Travel Through HK and Shenzhen Huanggang Border Immigration → Shenzhen Final Destination.
Private car service provides door-to-door service.  This means you are met by the driver as you arrive in Hong Kong Airport Arrival Hall, travel direct to the border, pass through HK immigration from within the car in special vehicle lane, then pass through Shenzhen immigration (China gov't requires travelers to pass through Shenzhen side immigration by foot – will exit vehicle to do immigration, then re-enter vehicle after immigration), and continue on to your hotel or final destination.
While significantly more expensive than all the other options, the private car offers by far the highest level of convenience and comfort, as there is no waiting, queuing, or changing modes of transit, and it assures that you complete the journey quickly without expended effort. Some may consider this worth the high cost after a long international flight. Private car service from Hong Kong Airport to Shenzhen is recommended for time-sensitive business travelers and leisure travelers with a low tolerance for inconvenience and delay.
Travel & Visa Documents
Note: Getting from Hong Kong to Shenzhen requires crossing an international border into mainland China. There are immigration checkpoints and customs clearance at both the Hong Kong side of the border and the Shenzhen side of the border, both through which all travelers must pass.
Prepare your passport and other travel documents required to obtain a Chinese visa and enter China mainland. Passport holders from a list of certain countries can get a visa at Shenzhen border crossing. Please note that these two border crossings can often add significant additional time to the journey.   
---
China Car Service provides private limousine transfers. If you are interested in private car service for yourHong Kong to Shenzhen journey, please don't hesitate to contact us:Bookings@ChinaCarService.com.
We're also excited to offer you a
$10 discount

on your first service with our company, redeemable with this promo code 10CARBLOG. Just click the image below and get your discounted quote!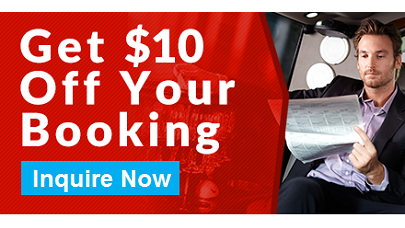 ---
If you would like to know how to get from Hong Kong Airport to Shenzhen using other transportation options, please see related articles:
---
OUR TOP AIRPORT TRANSFER CITIES

If you find this blog useful, please feel free to share it!