A Shanghai City Guide For Business Travellers
Shanghai is positioned as one of East Asia's leading business cities, as well as a popular travel destination. It is home to Asia's most impressive array of skyscrapers, among which is also the world's second tallest tower. Along the Huangpu River stretches the worldwide famous waterfront promenade, called "The Bund". The stroll down the Bund offers a futuristic geometry of Shanghai's skyline showcasing an incredible collection of the most powerful banks and trading houses. 
With over 23 million residents now calling it home, the local economy is thriving, drawing millions of business travellers within its city limits each year. 
If you are planning a business trip to Shanghai soon, here is our Shanghai city guide for business travelers: 
Business In Shanghai
With China's first ever Free Trade Zone (FTZ) located not far from the airport in Pudong, it's no wonder so many international businesses within Shanghai are thriving. As a gateway to the broader Chinese markets, Shanghai has established itself as a hub for business travellers, and with those using it as a transfer point when reaching nearby cities along the Yangtze River Delta. It comes as no surprise that Shanghai boasts two major international airports, which are amongst the busiest airports in the world.
Best Way To Get From The Airport To The City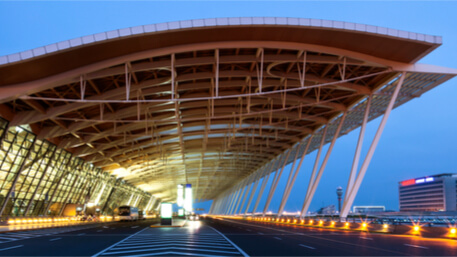 hanghai has two major airports for visitors to choose from. Shanghai Pudong International Airport opened its doors in 1999 and has since become one of the world's biggest and busiest airports. If you're making your way to Shanghai from a western city, it's more than likely you'll be landing at Pudong. Situated just 30 km's outside of the city centre, getting to the airport is very simple using any of the following options:

Using The Train:
Shanghai is home to the world renowned Maglev high-speed bullet train. Gliding along the magnetic tracks at a remarkable 431 km/h, it's really worth trying it if you are visiting for the first time. If you find the metro to be closer, take the Line 2 of Shanghai's metro which runs directly to the airport every 8 minutes or so between 6:00 and 22:00 each day. Shanghai, as most big cities, has its peak hours where the crowds tend to be unbearable.  Mind the rush hour times to avoid being caught in the long lines of people trying to push their way through the crowd to catch a ride. Another great alternative is having a pre-ordered car waiting for you. 
Catching A Taxi:
To most western travellers, calling a cab and making their way around seems to be the easiest option. However, that's not the case in China. As in many places around the world, China's taxi network is also known to have unlicensed drivers looking to scam unsuspecting foreign travelers. Driving off with your luggage, unregulated meters, and fake bills are some of the common scams that many visitors experience.  Even the licensed and legal taxi drivers often simply refuse to pick up foreigners in Shanghai, citing the language barrier as far too great an obstacle to overcome. The trip from the city centre to the airport is just under an hour. However, most business travelers opt for a different and safer method of transport in order to avoid the potentially unpleasant  cab ride experience.
Using A Car Service
Using a professional car service is by far the most expeditious and comfortable way to travel.  
The roads in China often times tend to be chaotic. With a reliable car service you will have a driver who speaks English fluently, your pick up times will be guaranteed, and your luggage will be safely stored in the vehicle. You won't need to concern yourself with any of the stress or hassle often associated with traveling through China.
Private car service is the only transportation option that allows you to relax from the airport to your final destination. If you've just had a long international flight and have a busy work schedule ahead, this is definitely a great transportation solution for you.
Best Place To Stay On Business Travel
Considering Pudong FTZ draws the majority of business visitors each year, it's by far the best area to stay in. Shanghai's industrial and financial zones are located in Pudong, meaning you'll be able to meet a manufacturer or investor within short distances of your hotel. If you're in need of a hotel suggestion the three top recommended hotels are:

The Ritz-Carlton Pudong
One of the luxury hotels hidden among many skyscrapers in Shanghai city is the Ritz-Carlton Pudong. Occupying the top 18 floors of the impressive, high-end IFC shopping centre, you'll be able to experience the luxury on offer from the second you step into the elevators. Wrapped in ruby red, exotic stingray skins, the elevators are a small glimpse into the luxury that awaits within the rest of the hotel. Not to mention you'll be close to the central business districts, in one of the world's finest hotels.
The Puli Hotel and Spa
Despite its location in the heart of Jing'an the 229 luxurious rooms and suites on offer at the Puli resemble an oasis of sorts. The contemporary design lead by traces of dark wood and sliding silk screens complemented by subtle Chinese accents like Han dynasty sculptures and terracotta statues. If your day is booked back to back with meetings, the Puli is the perfect choice for your trip to Shanghai. 
Mandarin Oriental, Shanghai
On the banks of the Huangpu within walking district of the Lujiazui is the Mandarin Oriental. This hotel is very popular among business travellers looking to stay close to the office. The sleek, stylish and modern design tends to blend in perfectly with the surrounding skyscrapers occupying the Shanghai skyline. If your stay has been particularly stressful, the Oriental offers one of the best spa packages in Shanghai, not to mention the luxurious comfort the rooms provide!
If you happen to have some extra time during your stay and are looking to take in some of the sights and sounds of Shanghai after you're done with your meetings then it makes sense to stay in the historic centre of Shanghai, Puxi. Filled with beautiful, traditional Chinese architecture and cultures, you'll have access to all kinds of shopping, dining and cultural activities to keep yourself busy with.
Preparing for a trip east and ready to enjoy visa-free travel in China? A private transfer is the safest, quickest way to travel from the airport to the city. China Car Service is a trusted transportation service helping business travelers for almost two decades. We provide door-to-door service at competitive prices. 
Make your journey stress-free and contact our 24/7 team at Bookings@ChinaCarService.com with questions, or get a quote below.  Use this promo code: 10CARBLOG to get a $10 discount on your 1st service.
The Cuisine
Over the years Shanghai has developed a wide range of restaurants offering a five-star dining experience.  
In 2017, Shanghai got its own Michelin dining guide, boasting some of Asia's finest and most exciting restaurants. Among plenty of dishes on offer the traditional favourites are dim sum and xiaolongbao done superbly well across the city. 
Food is the epicentre of Shanghai social life. Whether it's friends gathering to share a meal, or a business meeting taking place, those who visit Shanghai often will agree that experiencing Shanghai's cuisine is the best way to truly understand the city. 

So Where Should You Host A Lunch Time Meeting Or Dinner
The best places to impress your clients or prospective business partners are located along the Huangpu river promenade. It's a favourite spot for business travellers looking to unwind after a busy day, and to absorb the impressive sights and sounds of the city at night. Some of the best spots surely are: 
Ultraviolet
If you're looking for something special to experience during your stay in Shanghai, then Paul Pairet's masterpiece, the Ultraviolet is where you need to be. Situated in the ever popular waterfront area of Shanghai's "Bund" district, it offers an experience unlike any other. With meals consisting of 20 courses, each bringing a different sensory mood, this is definitely the place that leaves its each visitor impressed.
Fu 1039
Shanghai still maintains an element of ancient charm, and Fu 1039 captures it perfectly. Hiding within an extravagant 1913 villa, the Shanghainese food is exemplary. With the sophisticated decor on par with popular dishes like the drunken chicken and sweet and sour mandarin fish, you're not going to leave the Fu disappointed. It's worth noting there's a minimum charge of ¥225 per person and the staff aren't that familiar with English but it serves to enhance the experience.
Dī Shuǐ Dòng
If you're looking to take your team or clients to a more relaxed place, then this is where you should be! Adored by locals and expats alike, for their renowned Húnán-style cumin-crusted ribs, and the excellent Húnán-style fried crab in a clay pot or even the classic boiled frog, you're bound to unwind and enjoy this Shanghai staple. 
How To Keep Yourself Busy Outside Of The Office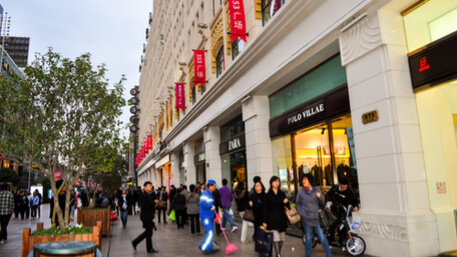 Shanghai has many places for travellers to experience, and offers enough to keep any traveller busy if they choose to visit any of the exciting new art galleries, nightlife and theatres in the city. A favourite amongst visitors is to follow the cultural route and enjoy the Chinese opera scene thriving in the city.
If the creative arts is not to your taste, Shanghai boasts an impressive shopping scene too. Considering that Chinese buyers account for as much as 46% of the global luxury goods market, shopping in Shanghai can be quite an experience. Brands like Gucci, Burberry and high-end fashion boutiques are common in Shanghai, and are offering everything from antiques to Tibetan jewellery. If you're hoping to find a gift to bring home for a loved one, it's hard not to find what you're looking for within Shanghai's shopping districts. For more gift ideas check here.  

Apps That Will Make Your Life Easier In Shanghai
Shanghai is not exempt from China's 'great firewall'. To use any of your day-to-day apps like Gmail, Facebook and many other western social media platforms, you'll need to download a VPN provider. Once you've set up your VPN, you'll be able to browse all your favourite platforms as usual. 
Some useful Chinese apps used by locals daily include payment apps like Alipay and Wechat. The later being immensely popular in China for a variety of its useful features. Doing business in China is often hard without a weChat account. 
Another thing worth remembering is that if you plan to use Skype for business while in Shanghai, download the app before hand. Doing so anywhere in mainland China will redirect you to a Chinese version, which allegedly results in having your calls and messages  monitored.

Conclusion
Shanghai is known as China's most westernized city, and is popular among many visitors from all around the world. It offers a world class nightlife, architecture and above all business opportunities. If you're considering visiting Shanghai soon, we highly recommend you do. 
If you're planning a trip to China, take advantage of our online discount (click the image below) and book your private car and driver now! Make your journey stress-free and contact our 24/7 team at  Bookings@ChinaCarService.com.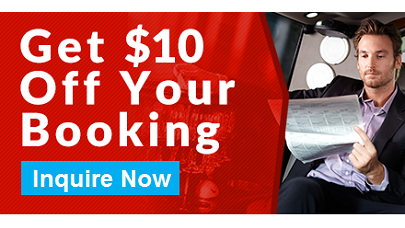 ---
OUR TOP AIRPORT TRANSFER CITIES

If you find this blog useful, please feel free to share it!