Top 7 Gifts to Bring Back From Your China Business Trip
Transportation & Travel By China Car Service Comments Off on Top 7 Gifts to Bring Back From Your China Business Trip
We know that traveling to China for business is quite different from traveling to China for a vacation. You're focused. With your goals and objectives in mind, you barely have any time to think about what souvenirs to bring back home for your family and friends.

Instead of desperately trying to find gifts at the airport, we've made things easy for you. Rather than the typical teas and qipaos, surprise your loved ones with really unique gifts that tell a story about China's rich cultural history. Here are the top 7 gifts that are both affordable and easy to find almost anywhere in China:

Chinese calligraphy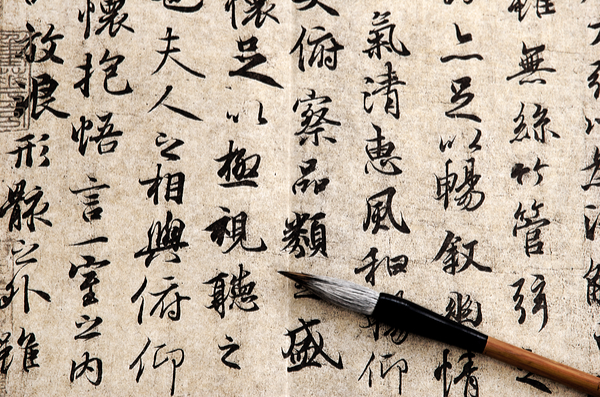 Chinese calligraphy, which literally means 'beautiful writing' is an ancient art form used for millennia in China. Calligraphy is a fine art that comes in many different styles. It's a way of expressing "spirits" as it's believed the calligrapher's mood, personality, thoughts, and soul is carried in the work. It makes for a great gift to bring home from your China business trip. It can be found on pottery, fans, or cloth which also come in different sizes and can serve as a wonderful decoration piece. Many calligraphers can also paint your Chinese name or a custom message which makes for a more personalized gift. Chinese Calligraphy can be found anywhere in China but Panjiayuan in Beijing and Silk Street are havens for Chinese calligraphy and art.
Jade
Jade craftworks, or 'yu' (玉) in Chinese, are China's national gem. Jade symbolizes beauty, nobility, perfection, power, and immortality in traditional Chinese culture. Having a 4000-year history in China, Jade is traditionally handed down for generations to females in a family. Traditionally, Jade was worn by the wealthiest and was used to decorate rooms to indicate loyalty, elegance, and beauty. Jade makes a particularly great gift for women as it has a special importance for females in China.
Jade is a slightly more pricey option, especially when purchasing higher quality Jade. Higher quality pieces are usually cut into smaller pieces and crafted into pendants, bracelets, and watches. It's a good idea to bring a Chinese friend along with you when purchasing Jade, to help you distinguish which is the best quality.


Wine and Spirits
Alcoholic beverages from a foreign country always make for great gifts. China is particularly famous for its unique taste in spirits. In ancient China, wines and spirits were considered sacred and used only for sacrifices. Today, they've become a vital part of Chinese culture, particularly the Chinese business culture. These drinks are popularly accompanied with food at the dining table. For anyone doing business in China, it's common knowledge that deals are closed over drinks.
Local spirits, also known as baijiu (pronounced bye-joe), are made from grains and have a very particular flavor. These, like the Jade mentioned earlier, come in different varieties and prices. Some can be purchased from the side of the road in small bottles for about CNY 5; or in a supermarket or liquor store with brands ranging between CNY 10 – 1000. Baiju has a reputation for being very potent and you should have a very strong stomach if you plan on consuming it. This gift is an excellent option to bring home from your China business trip for your friends who enjoy drinking and enjoy a challenge. Or even a great gift for yourself to celebrate once you've closed that business deal, of course.


Chinglish T-shirts (CHINTS)
'Chinglish' is a popular word used when Chinese phrases are translated directly into English, often with a humorous outcome. Chin-T's, T-shirts with Chinglish phrases, are especially great gifts for teenagers or those with a 'funny-bone.' Some Chin-T's don't say anything at all while others are the epitome of translation fails. They can be found at markets or in shopping malls and at very low prices. If you see one of these and don't exactly have a recipient in mind, buy it anyway! We can guarantee that one of your loved ones will find it hilarious.
Here are examples of some of the most Hilarious Chinglish Signs in China

The Little Red Book
When shopping for souvenirs in China, you might be curious as to what the popularity with the Little Red Books is. The Little Red Book forms a big part of China's history, dating back to the Cultural Revolution launched under communist leader, Chairman Mao Zedong. The book contained snippets of Mao's speeches and writings which he used to form an army of young Chinese enthusiasts who supported his cause. With more than a billion copies published, the book is considered one of the most widely produced books in history. Today, rather than Chinese youths waving their books in the air, these books can be found in stores as popular souvenirs. These books are excellent gifts to bring home from your China business trip, especially for history-buffs. They're cost-effective and light to carry.

Get more information on The Little Red Book here.
If you're planning to bring gifts from China, you'll need a comfortable car service to move around different shops on your last day in China. We will help you carry your heavy souvenir bags and drive you safely to the airport! China Car Service is a trusted transportation service helping business travelers for almost two decades. We provide door-to-door service at competitive prices. 
Make your journey stress-free and contact our 24/7 team at Bookings@ChinaCarService.com with questions, or get a quote below.  Use this promo code: 10CARBLOG to get a $10 discount on your 1st service.
Traditional Chinese Masks
Anyone who loves performance art and the opera will appreciate these traditional Chinese masks. Common to the Beijing Opera, these masks make up an important part of the Chinese entertainment culture. There are many different types of masks; such as dancers' masks, masks for newborns, masks for festive occasions, and theatrical masks. They are vibrant with many different colors, meanings, and emotions associated with each color. These masks can be given as gifts or hung up on one of the walls in your home as picturesque artwork.
Read about Chinese traditional masks and their color meanings in Chinese opera.

Hulusi Chinese Gourd Flute
The Hulusi Gourd Flute is traditionally a Dai musical instrument. It makes for a special gift, especially for someone who loves and appreciates music. The name comes from the Chinese words hulu meaning 'gourd', and si meaning 'silk'. This instrument is very popular due to its pure and smooth sound, similar to that of an oboe or clarinet. It's also one of the easier instruments to learn. Made from bamboo, this instrument can either be played or displayed in your home due to its exotic look. It's light and easy to transport, which makes it another great choice for you to bring home as a last-minute, and still a very meaningful gift.
Here is more information on the Hulusi Chinese Gourd Flute.
Coming to China soon? Take advantage of US$10 OFF online discount and book private airport transfer, hourly or day hire services today with China Car Service! Simply click the image below to get your discounted quote.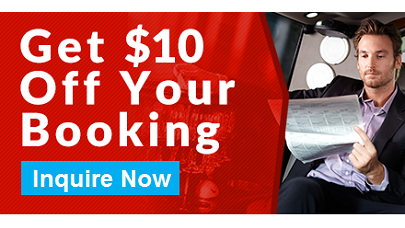 ---
OUR TOP AIRPORT TRANSFER CITIES

If you find this blog useful, please feel free to share it!