Why You Should Hire A Car With A Driver In Shenzhen
Shenzhen has quickly become one of China's leading destinations for business travelers. With its proximity to Hong Kong and Guangzhou, and its quick rise to fame as one of the world's leading technology hubs ("China's Silicon Valley"), its increasing rate of visitors should come as no surprise. Navigating the city on your own, though, can be quite challenging. This is why most visitors prefer hiring a car with a driver in Shenzhen.
What You Need To Know About Shenzhen
Located on Guangdong's coastline, Shenzhen has quickly found itself at the forefront of China's technological revolution. As China's first ever designated special economic zone, the past four decades have seen Shenzhen's population explode.
Originally a small fishing village, nearly 13 million people now call it home. Among them, the creators of popular technologies like Live-Streamed video, QR-Codes, Digital Wallets, and In-Messenger purchases. Western technology giants have been forced to take notice. Facebook's Messenger App, for example, took inspiration from WeChat's booming success.
Shenzhen's growth shows no sign of slowing down either. The Chinese government recently announced that nearly $700 million USD had been set aside to attract global talent to the megacity. With population and infrastructure growing rapidly, Shenzhen's economic and technological revolution continues to flourish.
Sounds Exciting But Why Can't I Drive Myself Around?
For those who travel to any of China's major cities often enough, it's common knowledge that driving yourself around is not the best idea. In fact, very few travelers choose to do so. Most prefer to take advantage of the public transport networks or hire a car with a driver in Shenzhen, especially those traveling on business.
Public transport is a viable option in most of China's major cities. However, the public lines are often as crowded as the motorways during peak hours. Getting in and out of the city center can be challenging if you're pushed for time or not familiar with the surroundings.
Driving Legally In China
If you're planning on navigating the roads of Shenzhen on your own, you'll have to complete the process of obtaining a Chinese Driver's license, first. Neither the International Driver's Permit (IDP) nor the Overseas Driver's License are recognised by the Chinese Government. There are numerous ways of obtaining a driver's license in China, and though the process is not expensive, it is time-consuming and can be quite troublesome. Not a process you're likely to have time for if you're visiting Shenzhen for a short time.
Safety
China is renowned for having chaotic road networks, crowded with erratic and inexperienced drivers. Often showing little regard for "road rules," resulting in the highest per capita rate of vehicular fatalities in the world. Many of the unfortunate accidents are blamed on inexperienced road users and the lack of traffic law enforcement by Chinese authorities.
Traffic
Shenzhen, just as with any major city in China, is a busy place. With its population booming by a whopping 400% in the 1990's alone, the road networks have struggled to keep up. Unless you're lucky enough to speak (and read) fluent Mandarin or Cantonese, road networks and signs will be very confusing. It's easy to make a wrong turn or miss an exit and find yourself heading in the wrong direction. Having someone who understands the roads and routes is crucial if you're on a time-sensitive schedule.
Flexible Hassle-Free Travel 
Whether it's your first venture into Shenzhen or you're a regular visitor, convenience and peace of mind while traveling are on everyone's wish-list. If you rent a car with a driver in Shenzhen, getting from A to B becomes hassle-free. Affording you the time to concentrate on the purpose of your trip. Selecting the right car service will also afford you the right level of flexibility you require when traveling. If flight plans change, the right car service can accommodate your needs and arrange accordingly. Meaning, your trip is never distracted with unnecessary last-minute travel arrangements.
A private transfer is the safest, quickest way to get around Shenzhen.
China Car Service is a trusted transportation service helping business travelers to China for almost two decades. We provide door-to-door service at competitive prices. 
Make your journey stress-free and contact our 24/7 team at Bookings@ChinaCarService.com with questions, or get a quote below.  Use this promo code: 10CARBLOG to get a $10 discount on your 1st service.
How Do You Rent A Car With A Driver In Shenzhen?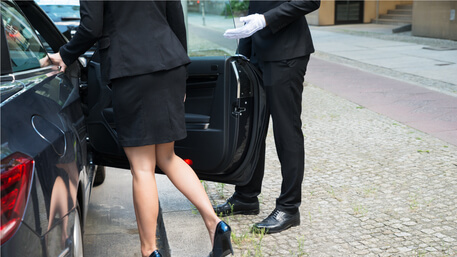 Hiring a car service in Shenzhen is easy. Still, research should be an essential part of your preparation. Before you book, there are some things you should consider. Booking in advance can save you time and money. Discounts are usually to be found if you're booking ahead of time, and you'll have enough time to change your booking should your travel plans change. Plus, if you have a need for a specific vehicle (like a van or a mini-bus), booking in advance will ensure you get the exact vehicle you need.
Be sure to book a service whose drivers speak English. Cantonese and Mandarin are spoken widely in Shenzhen. Finding local taxi drivers who speak or understand English, on the other hand, can be a significant challenge. Finding a car service in Shenzhen that offers additional services can be very useful, some companies even offer guided tours of the city, should you have time.
The process of finding a service to rent a car with a driver in Shenzhen should always be quick and simple, and so should payment methods. Avoid scams and ensure that the company you choose has a payment method you're familiar and comfortable with.
If you're looking to hire a car with an English-speaking driver in other cities in China, there are companies that can also accommodate in major cities like Guangzhou, Shanghai, Beijing, Hangzhou, and numerous others.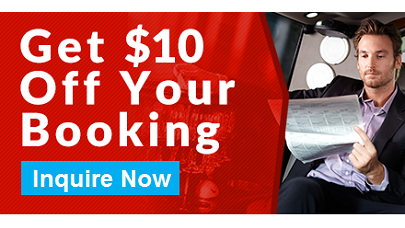 ---
OUR TOP AIRPORT TRANSFER CITIES

If you find this blog useful, please feel free to share it!