Why Foreigners Shouldn't Drive In China While on a China Business Trip
Business By China Car Service Comments Off on Why Foreigners Shouldn't Drive In China While on a China Business Trip
As a frequent business traveler, you're probably familiar with using various methods of transportation to get from point A to B. For pure convenience and freedom, you might wish to rent a car for the duration of your trip. 
However, in a country like China, driving yourself can be a lot more complicated and risky than in the West. It's highly recommended that you hire a driver or use alternative modes of public transport rather than driving yourself. In this blog post, we'll explore the reasons why foreigners shouldn't drive in China while on a China business trip.
Obtaining a License to Drive in China
Before even considering driving in China you need to be aware that an International Driver's Permit (IDP) and an Overseas Driver's License are not recognized by the Chinese government. Therefore, if you want to drive, you'll need to apply for a Chinese driver's licence first. 
There are several ways of obtaining a Chinese driver's license. Though the process itself isn't actually costly, it can be very time consuming and troublesome, which is something you'd probably rather avoid while on a business trip. 
Also, a prerequisite to drive in China is having a valid Chinese Visa for no less than 90 days. There is a silver lining, thankfully, if you decide to obtain a Chinese driver's license, your license will be valid for 7 years.
Rather, arranging transport for your business trip in China can be very quick and simple. You can handle these details ahead of time and land in China knowing everything is already prepared. 
Here's everything you need to know about getting a Chinese driver's license.
Preparing for a trip to China? A private transfer is the safest, quickest way to travel from airport to the city. China Car Service is a trusted transportation service helping business travelers for almost two decades. We provide door-to-door service at competitive prices. 
Make your journey stress-free and contact our 24/7 team at Bookings@ChinaCarService.com with questions, or get a quote below.  Use this promo code: 10CARBLOG to get a $10 discount on your 1st service.

Rules of the Road: What Rules of the Road?
In China, cars drive on the right-hand side of the road and overtake on the left. On occasion, however, it feels like the common saying 'every man for himself' applies with regards to the driving culture in China. Unfortunately, there are many inexperienced drivers on the road due to the fact that China experienced a massive growth in the number of privately owned cars in such a short timeframe (just 10 years). 
China also has the world's highest per capita rate of vehicular fatalities. This can likely be attributed to the fact that the government doesn't enforce strict rules of the road. According to the World Health Organization (WHO), over 700 people die in China per day as a result of traffic accidents.
Chinese driving culture has popularly followed an unwritten rule of the road called 'The Law of the Big." This basically means that all bigger vehicles, like trucks, are the kings of the road and always have the right of way, causing all other cars to always move out of their way for fear of being pushed off the road. 
Buses take second place as they swing from right to left, searching for small gaps in traffic, not paying any attention to the cars and motorbikes that they muscle off of the roads. 
Cars and motorbikes are known for using their horns far more often than their breaks and frequently skip red traffic lights without batting an eye, drive up one-way streets, and certainly don't stop for pedestrians. 
In China, you'll also regularly see many fully overloaded vehicles and scooters which are a huge safety risk. You'll need to have a lot of confidence and experience as a foreigner driving in China. It's always better to hire a professional local driver to get you around, preferably with years of experience driving on Chinese roads.
Confusing Road Signs
Being in a foreign country, it's expected to experience difficulty understanding some of the signs in and around the city. In China, however, what makes it so difficult is that some of the signs are already very confusing to begin with. 
You may find that some roads have two different speed limits on the same road. Some signs even appear to completely contradict your navigation system, as many roads tend to have two or three different versions of English names. 
Imagine driving in China, trying to adjust to the hectic driving style, while also trying to navigate with road signs that don't make any sense. This basically sets you up for failure before you've even begun. 
Even though many of these signs have been corrected after the 2008 Beijing Summer Olympics, it's still common to find signs in China that have been translated directly into English but are complete linguistic disasters that don't make any sense.
Road Accidents and Traffic
Traffic and road accidents in China are a growing problem, due to China's booming auto manufacturing industry. Add to this the fact that China has rapidly urbanized over the past few decades, since opening in gates in 1979. 
In China, the traffic fatality rate per 100,000 cars is 35 which is double that of the United States. A large contributor to this fact is the low quality of China's driver education system. China's Driving Schools usually only offer driving classes on closed courses and, as a result, many people get behind the wheel to take on the roads for the first time only after they've graduated. 
Corruption is also a major problem in China, which sees many drivers on the road who have never taken a single driving test. Additionally, many Chinese drivers don't have car insurance, so if they cause a car accident, most of these cases will become 'hit and run'.
Traffic is a problem in every major city, but traffic in China is an ongoing problem and many citizens have had to become accustomed to the new phenomenon called 'gridlock' which didn't exist a few decades ago. 
As an indication of China's mega traffic jams, you might recall the China National Highway 110 traffic jam which occurred a few years ago and was 60 miles long! It involved thousands of cars and lasted more than 10 days. Driving yourself will only waste your valuable time in China and will add unnecessary stress. 
The better, more reliable, stress-free solution is to take public transport or hire a private car service with a local driver. This will give you extra time to respond to emails and prepare for meetings, making the most of your time in the inevitable traffic problem in China. 
If you're planning on visiting more than one city in China, one of the safest travel options is to use the high-speed trains for long-distance trips.
Plan your trip to China today!  Take advantage of US$10 OFF online discount now and book private car & driver hire service anywhere in China. Simply click the image below: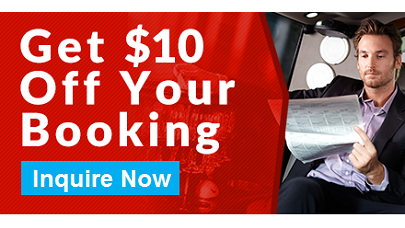 ---
OUR TOP AIRPORT TRANSFER CITIES

If you find this blog useful, please feel free to share it!