4 Ways To Get From Shanghai To Hangzhou
Since its proclamation as a world heritage site in 2011, Hangzhou is often described as one of the most beautiful destinations in China famous for its West Lake. Its West Lake District is rich in cultural and historical sites and has become a tranquil escape for residents and visitors of Shanghai. Thousands of holidaymakers and business travelers arrange day trips to Hangzhou as often as possible, to escape the constant chaotic pace that Shanghai offers. With Shanghai being only 200 km's away from Hangzhou, there are many ways to get from Shanghai to Hangzhou, but which is best?
For quick reference firstly, this table provides a quick summary of the transportation options, and how each ranks on the import travel criteria: time from point A in Shanghai to point B in Hangzhou, convenience, comfort, cost, safety, and the level of Chinese skills required.
From Shanghai to Hangzhou Final Destination
Transportation
Method
High-Speed Train
(+subway and/or taxi)
Private
Car Service
Coach Bus
Taxi

Time
2 – 2.5 hrs
1h 15 – 2 hrs
(Fastest)
3 – 3.5 hrs
2 – 2.5 hrs
Convenience
Lowest
(Most Transit Switches)
Highest
Low
Low
Comfort
Low To Moderate
Highest
Lowest
High
Cost
Low
Highest
(Get Quote)
Lowest
Moderate
Safety
Moderate to High
Highest
Low To Moderate
Low To Moderate
Mandarin Chinese
Needed?*
Preferably Yes
No
Definitely Yes
Definitely Yes
*Note: 1. English is not common, even in large cities like Shanghai.  If you do not speak or understand Mandarin Chinese, using the bus or train can be more challenging and time-consuming.  Taxi drivers also do not speak English, so communicating a destination out of Shanghai, and negotiating rates can be also a much higher challenge if you do not speak Chinese.
2. We take into account the time required for you to get to the train/bus station and the time needed to reach your final destination in Hangzhou.
1. Shanghai To Hangzhou By Train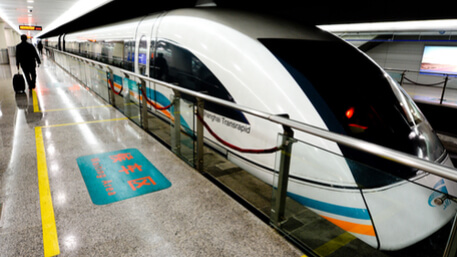 Time: 2 – 2.5 hrs (for first-time travelers), 1.5 – 2 hrs (for experienced travelers)
Convenience: Lowest
Comfort: Low To Moderate
Cost: Low
Safety: Moderate (Using Taxi) To High (Using Subway / Maglev)
Other than using a professional car service to make the short trip, using the trains will be the cheapest, safest and most comfortable way to travel. During any 24 hour period, more than 4o trains make their way between the two cities. With China's impressive high-speed trains now also available between Shanghai and Hangzhou, traveling at over 350 km/h your train ride could last as little as 45 minutes! The high-speed trains run every 30 minutes during peak hours and are relatively easy to navigate for first time users. English vending machines are scattered around the Shanghai Hongqiao and Hangzhou stations, with tickets available, so you don't need to book ahead of time if your visit to Hangzhou is a spur of the moment decision!
►
Departure Train Stations in Shanghai:
Shanghai Railway Station is linked to metro line 3 and 4 and located relatively close to Shanghai downtown.
Shanghai Hongqiao Railway Station is just one metro station away from Shanghai Hongqiao Airport (SHA). It is convenient to take a train to Hangzhou for passengers arriving at this airport. It takes half an hour to get from Shanghai city center to this station.
Shanghai South Railway Station mainly operate normal speed trains (K and T).
►
Arrival Train Stations in Hangzhou:
Hangzhou Railway Station is one of the major rail stations in the city ranked first-class. It is located just 15 minutes away drive from famous West Lake.
Hangzhou East Railway Station is located further from Hangzhou city center. It is served by a station of the same name on line 1 and line 4 of Hangzhou Metro.
►
Train Schedule:
From Shanghai Railway Station
3 departures available:
Train
Departure
Arrival
Duration
G7317
08:05
Shanghai
09:46
Hangzhou East
1h 41 min
G7319
09:38
Shanghai
11:02
Hangzhou East
1h 24 min
G7359
17:51
Shanghai
19:31
Hangzhou
1h40 min
More than 130 G and D type high-speed trains every day, from 06:00 to 21:30, every 10-15 min.
Duration: 45 min. – 1 h 45 min.
Shanghai South Railway Station
About K and T type trains every day, from 04:22 to 23:30, every 30 min. – 1 h 30 min.
Duration: 1 h 50 min. – 3 h 22 min.
See updated train schedule here.
►
Train Ticket Price:
G type trains: CNY 73 – 92.5 (USD 11 – USD 14) for a second class seat,
CNY 117 – 147.5 (USD 18 – USD 22) for a first class seat,
CNY219.5 – 278.5 (USD 33 – USD 42) for a business class seat.
D type trains: CNY56 (USD 8) for a second class seat,
CNY 89 (USD13) for a first class seat.
K and T type trains:
| | |
| --- | --- |
| Soft Sleeper | CNY153.5/US$23 |
| Hard Sleeper | CNY70.5/US$11 |
| Hard Seat | CNY24.5/US$4 |
If you're hesitant about using the high-speed train, there are several types of trains you can still use. The fastest and perhaps most comfortable train is G-train, which is the fastest high-speed train and clean with journeys lasting 45 minutes to 1 hour 45 minutes each way. D trains are also high-speed trains but slower than G trains. If you're not bothered about your journey time, the cheaper K- and T-trains can take between 2 and 2.5 hours to travel between Shanghai and Hangzhou. They depart from Shanghai South Railway Station. Something worth considering, regardless of which time of the year you're going, is that the older trains (K and T) seldom have working air conditioning and are likely to be packed with passengers. If you're traveling on business, any of the high-speed trains will be best suited, removing any hassle or chaos you might not have time for on your trip.
---
2. Shanghai To Hangzhou By Bus
Time: Slowest, 3 – 3.5 hr
Convenience: Low
Comfort: Lowest
Safety: Low To Moderate
Cost: Lowest
If you're making the journey during the day, then using the bus might be the most convenient option. The highway between Shanghai and Hangzhou is considered one of the best roads in China and would match anything you're used to in Western countries. The average bus ride will last between two to three hours, but will only set you back CNY 70 – CNY 130. The trains may be quicker, but the busses depart more frequently. You're able to find a bus every 10-20 minutes anytime between 8 AM and 8 PM from Shanghai's several bus stations. 
►
Shanghai to Hangzhou Bus Departure:
| | |
| --- | --- |
| Intercity Bus Terminal | |
| Shanghai South Long-distance Bus Station | 07:00, 07:55, 09:00 , 10:00, 11:00, 12:00, 13:35, 14:10, 14:40, 15:45, 16:00, 16:50, 18:00, 18:10,19:00 |
| Pudong East Long-distance Bus Station | 06:30, 07:20, 08:30, 09:20, 10:30, 11:30, 14:10, 18:30 |
| Chuansha Bus Station | 08:50, 12:30 |
| Nanhui Bus Station | 9:25 |
►
Bus Ticket Price: 

CNY 70 – CNY 130
►

 Duration: 2 h 30 min – 3 h

If you've landed at Shanghai's Pudong airport and hoping to hop onboard a bus before making your way to Hangzhou, the long distance buses are easy to find on the first level of Pudong's departure hall. Directly from the airport, your journey will take the best part of 3 hours, so be prepared unless you're in no rush to reach Hangzhou.

It's worth noting, that as with any public transport in China's major cities the buses will likely be very crowded in and around peak hour. Busses are also generally older, and not in particularly good shape. Similarly to the lower end trains, aircon is seen as more of a luxury on busses which can become difficult to deal with when every seat on your vehicle is occupied.
A private transfer is the safest, quickest way to get 
from Shanghai to Hangzhou. 
China Car Service is a trusted transportation service helping foreign business travelers for almost two decades. We provide door-to-door service at competitive prices. 
Make your journey stress-free and contact our 24/7 team at Bookings@ChinaCarService.com with questions, or get a quote below.  Use this promo code: 10CARBLOG to get a $10 discount on your 1st service.
3. Shanghai to Hangzhou By Taxi
Time: 2 – 2.5 hours
Convenience: Low
Comfort: High
Safety: Low To Moderate
Cost: Low to High, not fixed
It may be the most flexible way of getting to Hangzhou, but it's also the most expensive. Taxi's in China are not as easy to use and navigate as you might think they are. Firstly, China's roads can be chaotic. The world's most populous nation also boasts one of the busiest road networks anywhere in the world. For foreigners, the roads might seem overwhelming. Signposts in Mandarin and the general disregard for road rules in many areas are hard to ignore, especially for those visiting China for the first time.
The taxi's on offer will get you to Hangzhou within 2 to 4 hours, depending on traffic and your exact location apparently. If you're considering using a taxi, you'll want to research the dos and don'ts of traveling in one beforehand. It's easy to be ripped off and even ignored as a passenger. Drivers often refuse to take foreigners for trips out of Shanghai, not willing to risk information lost in translation with someone who can't communicate in their language.
If you're comfortable with using a taxi, it's advised you do some research on the company you're using beforehand. There have been several reported instances of kidnapping in China for long distance taxi rides. While it may seem an on over exaggeration to warn of such cases, it's always best to err on the side of caution. Taxi's from bigger companies are usually able to assure you of the integrity of the driver and the car itself. Plus if you experience any issues, it'll be far easier to report when using a big taxi provider in China.
---
4. Shanghai To Hangzhou Using A Car Service
Time: Quickest, 1hr 15 min
Convenience: Highest
Comfort: Highest
Safety: Highest
Cost: Get a quote
It's recommended that you don't attempt to rent a car and drive yourself through China. China's rental market is a new concept, but the roads themselves as mentioned above, are dangerous for those not experienced or fluent in Mandarin or Cantonese. International drivers permits aren't valid in China, so you would need a Chinese driver's license before even being allowed to drive in China. Obtaining one may not be too expensive, but can become tiresome to follow the administrative procedures required.
The most comfortable and reliable method of travel is using a professional car service. The drivers provided will be able to speak English fluently, your pick up times will be guaranteed, and the car will be comfortable. If you can afford the rates, you'll not have to concern yourself with any of the stress or hassle associated with traveling through China.
Hangzhou is clearly one of China's gems. The west lake district is something every visitor should experience. When comparing the tranquility, heritage, and beauty on offer within the West Lakes, to the thriving and bustling big city of Shanghai, it's incredible to see just how much China has grown within the last few decades. Getting to Hangzhou is fairly easy, depending on which transport route you're able to take. If money is not a concern, a reliable car service or one of China's high-speed trains is easy and convenient. Whatever route you choose, you will surely not regret visiting one of Asia's most beautiful cities.
---
Shanghai To Hangzhou Summary
With the multitude of options available there's no one "best way" to get to Shanghai from Hangzhou. However, depending on the priority of your requirements and your location there are clear winners:
If your number #1 concern is price and you aren't concerned about time or the inconvenience of changing vehicles to get to the nearest train station and waiting in a queue to buy a ticket, you should take a Shanghai-Hangzhou High-speed Train.
If you're concerned about the price and you want to travel on a very low budget and have more time to spare, you should take a Long-distance Bus.
If your number #1 priority is expediency, comfort and time then you should consider hiring a Private Car with driver from Shanghai.
---
If you're planning a trip from Shanghai to Hangzhou, take advantage of our online discount (click the image below) and book your private car and driver now! Make your journey stress-free and contact our 24/7 team at  Bookings@ChinaCarService.com.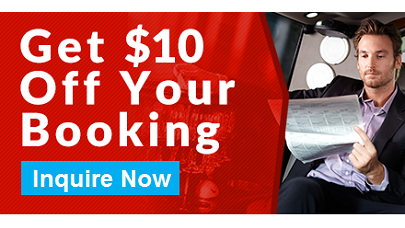 ---
OUR TOP AIRPORT TRANSFER CITIES
---
You might be interested in: 
---
If you find this blog useful, please feel free to share it!