China Travel Tips To Make Your Journey Stress Free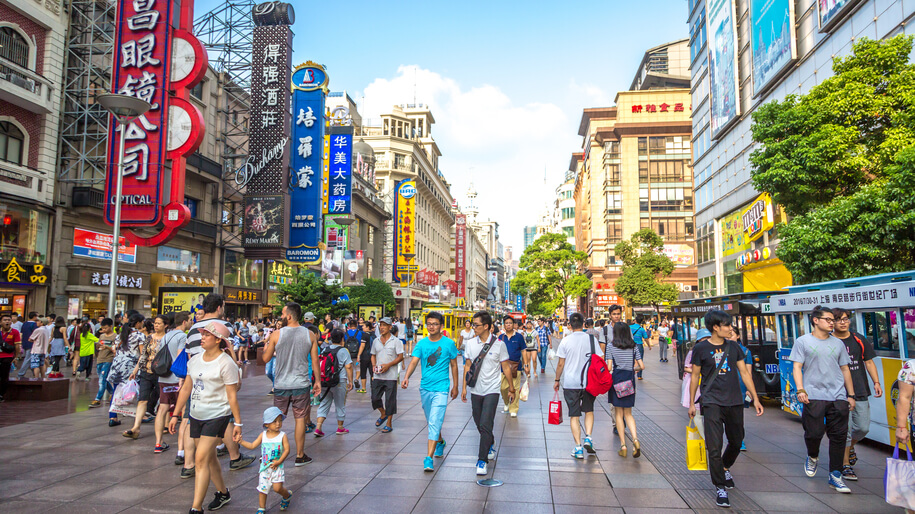 Chaotic road networks, pollution, unfamiliar food and culture, poor customer service, and all-around bustling cities can daunt even the most experienced travelers. The world's second largest economy attracts millions of tourists and business travelers each year. All of whom, are likely aiming for a hassle-free trip that allows them to focus on their business ventures in the East or absorb the many sights and wonders that China has to offer. Here are our three best stress-free China travel tips:
1. Overcoming The Language Barrier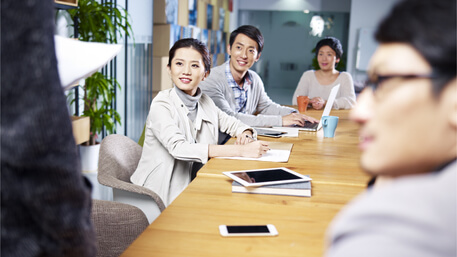 One of the most challenging obstacles for foreign business travelers in China is the language barrier. Some of the largest tourist areas, particularly in major cities like Beijing or Shanghai, will have staff able to communicate in English. You may even be lucky enough to find a taxi driver that understands where you need to go in English. The reality is, however, that most taxi drivers won't be able to speak any English whatsoever. Often they won't even stop for foreign passengers because they don't want to deal with the frustration of not being able to communicate. For most taxi drivers, they prefer to stick to passengers that speak Mandarin, or whichever the local dialect may be.
Business in China also has its own set of language barriers. If you're an importer manufacturing your products in China, there's a good chance the factory handling your goods speak very little English, if any at all! This can lead to confusion regarding product specifications, a hassle that every company would rather avoid. To overcome the risk of any vital details being lost in translation, a lot of importers hire bilingual production management teams or professional translators to communicate with when language risks derailing their business.
Even those doing business in the corporate arena may find communication obstacles at first. It's a good idea to learn a few basic phrases and keywords. You'll find these to be very helpful when getting around China, or even when greeting your business interests in China. Luckily, there are apps for almost everything nowadays, Pleco, for example, is a great translation app that will help you communicate. It's free to download, but the premium subscription ($14.95) is so advanced it'll recognize and translate Chinese signposts and documents you point your phone camera towards.

Preparing for a trip to China? A private transfer is the safest, quickest way to travel from the airport to the city. China Car Service is a trusted transportation service helping business travelers for almost two decades. We provide door-to-door service at competitive prices. 
Make your journey stress-free and contact our 24/7 team at Bookings@ChinaCarService.com with questions, or get a quote below.  Use this promo code: 10CARBLOG to get a $10 discount on your 1st service.
2. Getting Around China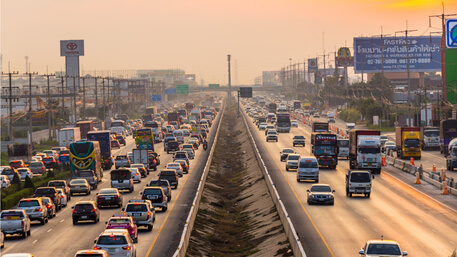 For anyone who has visited any of China's major cities, it's common knowledge that driving yourself around is not a good idea. If you have an International Driver's Permit (IDP), you should know that it isn't valid in China. If you decide to go through the steps to obtain a Chinese driver's license, you'll need a visa which is valid for more than 90 days. Although it's fairly inexpensive, it can be very time consuming and generally troublesome. Not something most travelers will want to deal with while on a business trip (unless, of course, you fancy taking a computerized 100-question multiple-choice test on Chinese traffic laws).
As the world's most populous nation, China has a very well structured public transport services. High-speed trains, public buses, taxis, and bicycles are all used regularly by locals and experienced visitors in most of China's major cities. The public transport networks are affordable and connect the entire country.
Be warned, however, that these public lines are often as crowded as the motorways during peak hours, due to the sheer number of people. Getting in and out of the city center can be challenging if you're pushed for time, or not familiar with the surroundings. Most train and bus stations will have signposts in both English and Chinese, but with the size of the crowds filling most terminals, it's all too easy to get confused.
Whether it's your first venture into China, or you're a regular visitor, convenience and peace of mind while traveling will be high on everyone's wish-list. If you're traveling for business, the time spent concentrating on the purpose of your trip is the priority. So, selecting a professional car service is probably the most convenient way to get around, as it offers the flexibility you require when traveling. For instance, if flight plans change, your car service can accommodate to your needs and re-arrange your trip accordingly. Meaning you're never distracted from important business with unnecessary worries about travel arrangements.

3. Using The Apps
For those who're new to China's quirks, you may be surprised to know just how extensive China's internet censorship is. With over sixty internet censorship regulations in place, you won't be able to browse your Facebook feed or even access your Gmail account without the use of a VPN. That doesn't mean that every popular app is restricted in China, though. There are still some popular and very useful apps you can take advantage of:

WeChat: An amazing 90% of working professionals in China use WeChat, daily. Aside from the usual social networking, emails and even payments can managed through the app. In addition, business has quickly adopted using the instant messaging giant as standard practice. To the point that it's now common to use the app's QR-code feature to scan your counterparts' QR-codes and add them as a contact. This is currently even more common than swapping business cards! Its speed and stability (in China) also means that WeChat can be used for file transfers and even conference calls. For business in China, creating your own account is a must.
OffMap: Google Maps won't work thanks to China's 'Great Firewall.' OffMap is an extremely useful alternative when navigating the country. You can download the map of a specific region, or the whole country, beforehand for only $US 0.99. Even when you don't have access to the internet, OffMap gathers information using the GPS locator on your phone to provide you with real-time location. It also includes recommendations for restaurants, in case you aren't familiar with your surrounding areas.
Virtual Private Network (VPN): Fear not! If you can't live without your Facebook feed, Instagram updates, or more likely your Gmail account, you'll need to install a VPN on your phone or device to bypass China's internet restrictions. It's important to note that, even with a VPN, the Internet speed in China will be far worse than what you're used to. Android phones are also particularly affected in China as most of their main functions are Google-driven. iPhones, luckily, aren't as affected.
China has, without a doubt, established itself as a global superpower. The amount of business taking place within China's economy draws millions of visitors every year. The stresses associated with travel in China are well documented but, lucky for you, also easily avoided. Utilizing these China travel tips can ensure you're able to focus solely on the reason you're visiting the East, as opposed to worrying about small issues along the way.
Plan your trip to China today!  Take advantage of US$10 OFF online discount now and book private car & driver hire service anywhere in China. Simply click the image below: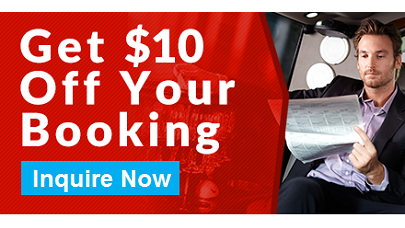 ---
OUR TOP AIRPORT TRANSFER CITIES

If you find this blog useful, please feel free to share it!