Top 3 Xiamen Hotels For Business Travellers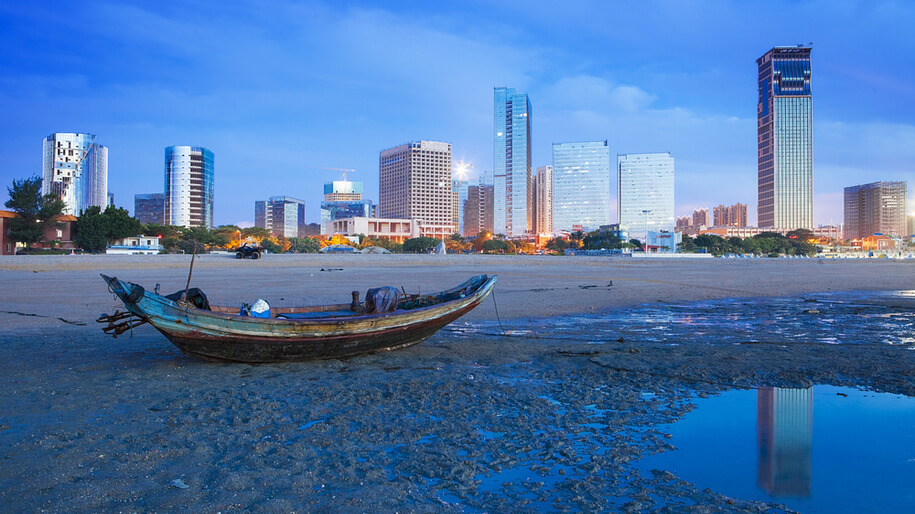 If you're looking for cultural historic architecture and charm within China, Xiamen is the right place to be. The city is quickly emerging as one of southern China's most sophisticated cities. All thanks to the lure of its European-like city infrastructure and architecture, as well as its charming seaside promenades and beautiful ocean views. It's no wonder that Xiamen hotels are busy all year round, accommodating a lot of visitors from all around the world. Among its many visitors are business travelers looking to take advantage of its growing economic scene.
If you're planning on visiting the city during your business trip, you can take a little over an hour long flight from any of the central hubs like Hong Kong. Once there, you might consider staying in one of these top 5 luxury Xiamen hotels:
The Sheraton Xiamen Hotel
The name Sheraton is synonymous with luxury regardless of where you are in the world, and Sheraton Xiamen is no exception. Amenities are everything you would expect them to be, with each of the 360 rooms in the hotel equipped with WiFi, large flat screen TVs and the sort of premium linen that'll guarantee a great night's rest after a busy work day.
The Sheraton also offers a 24-hour health club with spas, saunas, and access to yoga and pilates classes available throughout the day. Perhaps most intriguing to those visiting on business will be the business center open 24 hours a day. Sheraton's workstations provide high-speed WiFi, faxing machines and conference centers designed to provide its visitors with the comfort of staying connected, and on schedule even during the business trip.
Sheraton hotel is located a stone's throw away from some of Xiamen's most loved restaurants. If you're not in the mood to venture outside of the hotel, the Olea Steak and Seafood restaurant within the hotel is open every night, serving some of Xiamen's best western dishes. There is also the hotel's poolside bar where you can unwind and enjoy a drink after a busy day. 

Nearby business districts:
The hotel is comfortably located in the center of Xiamen's banking and financial district, and no more than 10 minutes away from the Xiamen international trade building.
Best way to get to and from the hotel:
Being located just a few blocks down the road from the S206 metro line it is easy to use public transport when staying at the Sheraton. Variety of great restaurants in this area attract many taxis near the hotel.  Before hopping into one, it is good to get familiar with a few obstacles foreign visitors experience when using Chinese taxis . If you have a meeting or an event to attend, using a car service is the safest and easiest option.
Trip Advisor rating:
Over 600 reviews have given the Sheraton an average of 4.5 on TripAdvisor, with the vast majority of reviews raving about the excellence of the hotel staff, rooms, and restaurant.
Preparing for a trip to Xiamen? A private transfer is the safest, quickest way to travel from the airport to the city. China Car Service is a trusted transportation service helping business travelers for almost two decades. We provide door-to-door service at competitive prices. 
Make your journey stress-free and contact our 24/7 team at Bookings@ChinaCarService.com with questions, or get a quote below.  Use this promo code: 10CARBLOG to get a $10 discount on your 1st service.
The Westin Xiamen
Another one of the big international hotel chains present in Xiamen is The Westin.  Located just a mile from the cultural arts center, and two miles away from the central shopping districts of Xiamen, including the SM city,  The Westin offers plenty of entertainment options for its guests.  
The hotel provides every level of luxury you would expect from an exceptional hotel brand like Westin. With expansive views on offer from every room within the hotel, which all include free wifi and nifty iPod/iPhone docks to charge various devices, and so much more. 
The incredible thing about the Westin is that there are 5 restaurants in the hotel alone! The restaurants include:
Seasonal Tastes: Perhaps the most prestigious restaurant anywhere in Xiamen. Here, the seated guests can enjoy watching the highly trained chefs prepare Chinese delicacies in front of them. The private booths on offer make it a popular meeting destination for many business travelers. 
Zen5es: The a la carte menu caters to a broader Asian taste, specializing in Cantonese dishes with some exceptional seafood meals on offer. The minimal and relaxed setting is a popular way to unwind after a busy work day.
Qba: Perhaps not what you'd  expect in southern China, Qba focuses mainly on eccentric and exciting Cuban flavors and decor. The signature latin delicacies and fashionable setting and vibe is a popular place to impress your clients or fellow colleagues.
Lobby Lounge: If contemporary Asian decor and delicacies needed a home, they found it at the Lobby Lounge. With an extensive array of cocktails and drinks on offer, it's a popular wind-down spot for those visiting on business. 
Daily Treats: If you have a sweet tooth, you'll find it hard to pass on the pastries and delicacy delights from Daily Treats. It's hard to resist the fresh, daily made treats like croissant or muffin.
Aside from dining to your heart's content at any of the restaurants, the Westin also offers a business center equipped with workstations, conference facilities, and 9 fully equipped meeting rooms, should you need to make use of them.

Nearby business districts:
A short drive down the Xianyue road will deliver you into the central banking district of Xiamen, with technology and financial business hubs located nearby.
Best way to get to and from the hotel:
The Westin conveniently has a metro line just outside the hotel on Xianyue road if you decide to make use of public transport. Alternatively, most business travelers choose using a reliable car service as it is by far the safest and easiest option.
Trip Advisor rating:
One of the only hotels in China to achieve a 5-star rating on TripAdvisor. A look through the comment sections reveals hardly any negative reviews. 
The Xiamen C&D Hotel
If you're arriving at the Gaoqi International Airport, the luxury 5 star Xiamen C&D hotel is a short 10-minute drive away. 
The rooms are equipped with every luxury item and feature that is to be expected from a luxury hotel. Comfortable spacious rooms are equipped with free WiFi  and workstations throughout, which makes it easy to check emails or handle business whilst in the hotel.
The C&D offers more than one way to relax and unwind. The beautiful on-site ecological garden stretches an impressive 70,000 square meters. There are a number of walking paths that offer the chance of getting some fresh air and going for a long walk. There is also an indoor pool and gym available for all guests of the hotel.
The hotel's Madame Rouge Western restaurant is one of the flagship restaurants of Xiamen. Known for its selection of French cuisine and high-end decor, it's the perfect place to entertain and impress any clients or guests you might be welcoming for a business dinner. 

Nearby business districts:
Located in Xiamen's island, the hotel is fairly central to all business districts, including the free trade zone along the coast.
Best way to get to and from the hotel:
There are several metro lines that run in the nearby vicinity of the hotel but none of which are accessible without a short walk. The best way to access the hotel and navigate the city's streets is by using a reliable car service when you're visiting on business or on vacation.
Trip Advisor rating:
With over 500 reviews averaging a rating of 4.5 on TripAdvisor, it's no wonder this luxury hotel is a popular choice amongst business travelers.
Planning your trip to Xiamen?  Take advantage of US$10 OFF online discount and book private airport transfer service anywhere in China. Simply click the image below: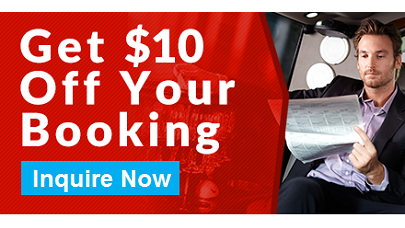 ---
OUR TOP AIRPORT TRANSFER CITIES

If you find this blog useful, please feel free to share it! Have you been to Xiamen recently? Did you stay at any of these Xiamen hotels? If not, where did you stay and what tips would you share? Feel free to leave your comments below!