This Is Why You Should Hire A Driver In Shanghai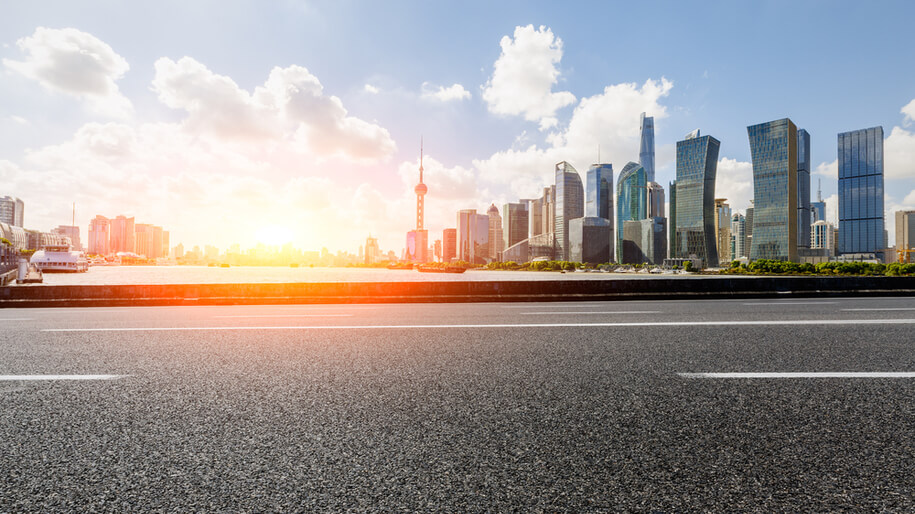 China's gateway to the world, Shanghai, is one of China's most famous cities. Its unique blend of ancient Chinese heritage and modern western influence has attracted millions of visitors from every corner of the world. Shanghai boasts a scene of wealth and abundance. The thriving economy has made this a frequent stop for business travelers heading to Asia. With so many opportunities available in China's biggest city, your next trip may very well be to Shanghai. Navigating the city on your own though, can be a challenge. For this very reason, most business travelers choose to hire a driver in Shanghai.
Here's What You Should Know About Shanghai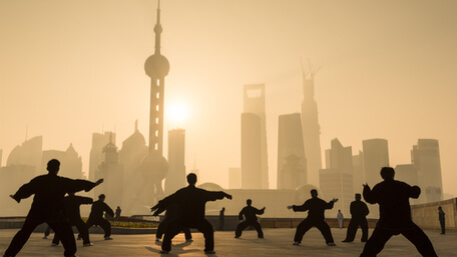 Situated on the Yangtze River Delta on China's Eastern coast, Shanghai is one of China's four direct-controlled municipalities. Boasting the world's busiest container port, many importers now choose manufacturers in Shanghai to ship their goods. The city's 24 million inhabitants are kept busy by more than just the manufacturing sector, though. The thriving fashion and technology industries ensure Shanghai's business opportunities remain plentiful.
Perhaps more so than any other city in China, Shanghai's visitors and residents hold a great affection for the city. So much so, that CNN once provided 50 reasons why it may be the best city in the world. While the city offers skyscrapers and business districts that rival the likes of New York, its cultural communities and culinary diversity place it towards the top of every tourist's list when visiting Asia.
Why Do You Need A Driver?
Shanghai might offer a unique blend of business and culture, but it's not immune to China's chaotic roads and over populated cities. Being China's largest and most populated city means that crowds are likely to be more common than not in public places. No more so than Shanghai's roads and public transport networks. If you're thinking of driving yourself around, here's why it's not a great idea:
1. You'll Need a Chinese License
If you wish to get behind the wheel, you'll have to complete the process of obtaining a Chinese Driver's license. Your international driver's license may work elsewhere in the world, but the Chinese Government recognizes neither the International Driver's Permit (IDP) nor the Overseas Driver's License. Getting an official Chinese driver's license is not overly complicated. However, it is a tedious and timely process that you likely won't have time for if you're visiting for just a few days, on business.
2. The Road Networks Are Chaotic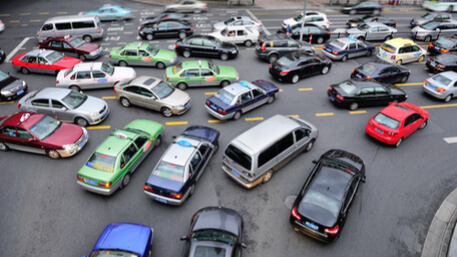 Shanghai tends to be a very busy place. Being the most populated city in China, the roads are a reflection of just how chaotic Shanghai can be. Even if you've been there several times before, driving is an entirely different experience. The roads themselves are in good condition in the city center, with no abnormal potholes and narrow roads. The danger is in the sheer volume of cars you must learn to navigate around; unless, of course, you're already experienced and very familiar with the Chinese driving culture. Another factor that often overwhelms foreigners on Shanghai's roads is the signs along highways and city streets. If you can read Mandarin, you'll be able to figure out where you're going. However, deciphering any of the road signs as a first time visitor may prove to be nearly impossible. Finding yourself heading in the wrong direction might result in missing the meetings you traveled halfway across the globe to attend.

A private transfer is the safest, quickest way to get 
around Shanghai. 
China Car Service is a trusted transportation service helping foreign business travelers for almost two decades. We provide door-to-door service at competitive prices. 
Make your journey stress-free and contact our 24/7 team at Bookings@ChinaCarService.com with questions, or get a quote below.  Use this promo code: 10CARBLOG to get a $10 discount on your 1st service.
3. You Won't Find English Speaking Taxi Drivers
Taxi drivers in Shanghai are unlikely to speak any English. Most taxi drivers avoid picking up foreigners, citing the inability to communicate as a good reason to not even bother. If you do manage to find a taxi, be sure to have your address written down in Mandarin to hand over to the taxi driver. Having details lost in translation with your taxi driver is a headache worth avoiding. However, a number of car service companies can provide you with a car and an English speaking driver in Shanghai.
4. Safety Should Come First
Luckily Shanghai's taxi network is heavily regulated, meaning that the vast majority of their drivers and vehicles are of good standing. In a city as large as Shanghai, however, there will always be some who look to take advantage of foreigners by scamming them out of their luggage, money, or have failed to maintain their vehicles up to high standards. The high-speed trains are fantastic if you've never been on one, but they fail to reach every corner of the city. Meaning you're likely to need a connecting metro service or bus to get you to your final destination. Both of which might seem a bit uncomfortable and crowded for getting to and from the office during the weekday peak hour traffic. When traveling to Shanghai on business, safety and comfort are generally at the forefront of most travelers' minds. The only way to get around that guarantees your comfort and safety, will be to hire a driver from a car service that has proved its reliability.
5. You're Likely To Find Queues Everywhere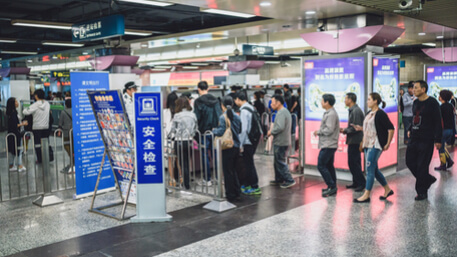 With an estimated 24 million residents, and millions of visitors every year, it's no secret Shanghai's public transport terminals are consistently crowded. China is famed for being the most populous nation on Earth, and there are few places where that is as obvious as in Shanghai. The queues to find a licensed taxi at the airport are long, taking up to 45 minutes before you find a taxi. The bus and train terminals are worse. Although the modern buildings are very impressive, they'll undoubtedly be filled with commuters rushing to find  seats. Never underestimate the volume of people when you're visiting for the first time, or in a rush to catch your flight or make your meeting on time.

Great So Where Can You Hire A Driver In Shanghai?
Hiring a driver in Shanghai is easy. There are many options online, but research should be done ahead of time. Before you book, there are some things you should consider. Booking in advance can save you time and money. Discounts are usually available if you're booking ahead of time, and you'll have enough time to change your booking should your travel plans change. Plus, if you have a need for a particular vehicle, booking in advance will ensure you get the car you want. Finding a driver in Shanghai, who offers additional services can be very helpful. Some companies even offer guided tours of the city, should you have time.
The process of finding a reputable company that you're able to hire a driver in Shanghai, should always be quick and straightforward. Avoid scams and ensure that the company you choose has a payment method you're familiar and comfortable with. Most importantly, always travel safely.
On your way to Shanghai soon? In need of a ride once you get there? Take advantage of our online discount and book today!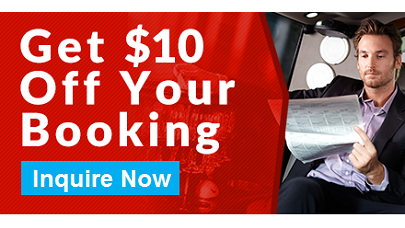 ---
OUR TOP AIRPORT TRANSFER CITIES

If you find this blog useful, please feel free to share it!