The Complete Guide On How To Rent A Car In China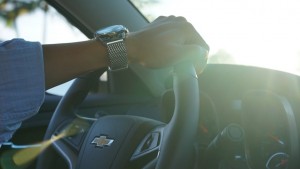 Whether it's an annual family holiday or an extended business trip, travelers will rent a car as a popular way to travel around. This offers both freedom and flexibility. In most countries, those who already hold an International Driver's Permit can rent a car with minimum hassle. In China, however, this is not the case. Below is an explanation of the process for applying for a Chinese driver's license, why it may not be practical for foreign visitors to rent a car in China, and some recommendations on alternative means of transport.
Can I Get a Chinese Driver's License to Rent a Car in China?
There are 194 countries in the world that recognize the International Driver's Permit (IDP). Unfortunately, China is not one of them. Mainland China didn't sign on with the convention that created the IDP, and as such chose not to recognize it. Foreign residents are required to have their own Chinese license to be able to drive in China (please note that Hong Kong, Macau, and Taiwan-issued licenses aren't considered Chinese licenses). Having a Chinese driver's license is a basic requirement to rent a car in China. To apply for a Chinese driver's license, follow the steps below:
Provide a notarized Chinese translation of your driver's license from your home country.
Complete a medical exam at an approved Chinese hospital.
Go to the test center in person to register for the exam.
Return to the test center to take the exam.
If passed, go to the test center a third time to collect the license.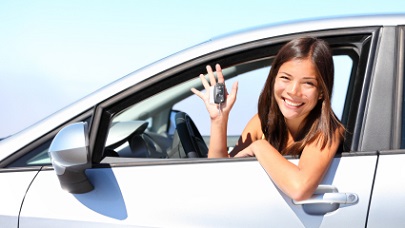 The process can be time-consuming. Applicants must visit the offices at least three times throughout the process, assuming they have all the necessary paperwork. The most difficult step in the process is actually passing the driver's test. The theory test consists of 100 multiple-choice questions selected from over 900 possible questions with a required 90% mark to pass. The test is available in English in big cities, like Beijing and Shanghai, but in smaller cities officials may require you do it in Chinese. Some places allow you to bring a translator; others do not. It is notoriously hard to pass without spending a significant amount of time preparing for the exam. As a result, applying for a Chinese driver's license is only  recommended for foreigners who live in China full-time and are fluent in Mandarin.
Can I Use My Own Driver's License In China?
There was a time when foreigners could apply for a Hong Kong driver's license using their existing license. Then, they could take their new Hong Kong driver's license to apply for a Chinese driver's license. Due to the comparative ease to apply, the loophole became increasingly popular with expats and regular business travelers as an alternative to applying for a Mainland China driver's license directly. That option was closed, and foreigners are no longer allowed to convert a Hong Kong driver's license into a Mainland license unless you have a Hong Kong ID. The regulations only allow Hong Kong ID cardholders to convert a Hong Kong license to a Mainland one after taking the written exam.
Is it Possible to Apply for a Temporary Driver's License to Rent a Car in China?
While applying for a Chinese driver's license may not be practical for most travelers, it may be possible to apply for a temporary driver's license in China. The issue with this, however, is that the information available on the subject is conflicting. It's unclear where in the country the temporary driver's license is valid and whether it will remain valid when driving to other regions or between provinces.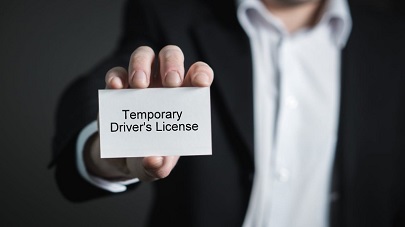 For example, some transport departments and rental companies have contradictory requirements. The Shenzhen Department of Motor Vehicles requires a valid visa of less than 90 days to apply for a temporary driver's license. Yet many rental companies require a foreigner to have a driver's license valid for more than 180 days.
It's a similar case in Shanghai, where the local Department of Motor Vehicles also offers a temporary driver's license for foreigners. When searching for a car in Shanghai through international car rental companies, however, you cannot apply to rent a car without a regular Chinese driver's license. With such contradicting information, we wouldn't recommend applying for a temporary Chinese driver's license when on a short trip to China.
If you can't apply for Chinese driver's license, yet are planning a trip to China soon, take advantage of the  online discount  and rent a car with driver in any city across China.
China Car Service is a trusted transportation service helping business travelers for almost two decades. We provide door-to-door service at competitive prices.
Make your journey stress-free and contact our 24/7 team at Bookings@ChinaCarService.com with questions, or get a quote below. Use this promo code: 10CARBLOG to get a $10 discount on your 1st service.
Which Car Rental Companies Are There In China?
If you're a traveler that needs to be behind the wheel and prefers to drive to each destination, you'll probably do whatever it takes to get on the road. You've finished all the steps, prepared all the materials, spent a few sleepless nights studying for the test, and pushed through to the end. Well, your perseverance has finally paid off and now you have a brand new permanent, 6 year Chinese-issued driver's license burning a hole in your pocket.
If, however, you do not need a permanent license you can apply for a temporary one, valid for no longer than 90 days.  You will need 2 hours to get the temporary drivers license. Everything is done at the airport – from making copies, getting your eye exam at the health office, then going to the traffic police office in order to fill out the paperwork to obtain your license.
You're now ready to hit the streets and become one with the 'bloodlines' of China. You're a driver now. So the next question is, where do you start? China has a few trusted car rental companies that you may wish to compare:

What Are The Alternatives To Renting A Car?
Even if you have all the necessary materials and time to apply for a Chinese driver's license, you may wish to consider if you really want to drive a car in China. Many of the road signs are only displayed in Chinese, there are a number of road safety issues to be faced, and there is often mass congestion that requires local knowledge to navigate through successfully.
The biggest challenge faced by foreigners when driving in China is adapting to the local driving culture. It's not uncommon to see a vehicle on the motorway suddenly cut across three lanes to make a turn. You can even see some cars or electric bikes moving in the wrong direction to get off the exit they missed. For these reasons, renting a car in China may not be the wisest decision, here is a video that shows you why.
So if it is not realistic to rent a car in China, what are the alternatives for business travelers visiting the Mainland for a short trip?
Taxis – 

Taxis are another option for visitors. For those who need to travel outside of the major cities, however, they can be pretty unreliable. In many cases, drivers refuse to use the fare meter and charge two or three times the actual price. In some factory areas, it can be impossible to find a taxi at all and any drivers that

are

found will almost certainly not speak any English. There are some

helpful tips to avoid being scammed by taxi drivers

, but the best way is to avoid taking a taxi in the first place.

Taxi Apps – Taxi apps like Didi have become very popular in China,

but while they are useful for locals, for visitors who do not speak Mandarin and are in China for a short time, using a taxi app may not be realistic. Also, anybody with a car and a phone can become a Didi driver and as such the quality of the drivers offering their services varies greatly. Didi drivers usually rely on their phone's GPS to get around.

Buses – 

Although most cities in China have extensive and regular bus routes, few buses have timetables available in English, making it difficult to know when the buses arrive or where they are going.

Subway – 

The subway, which can be found in most major cities in China, provides easy access to important urban facilities within the city. Subways also have bilingual information signs  in Mandarin and English. Nevertheless, the subway is not much help for business travelers looking to visit suppliers outside of the city centers. Even for those travelling inside the cities, business travelers may wish to watch this

video of a busy subway in Beijing

before jumping on the next train.
Hiring A Private Car & Driver in China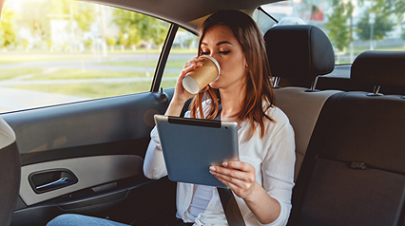 For travelers who have decided to avoid the hassles and complications of the license issuance process, there's always another fantastic option at hand. The next best alternative is going to be hiring a private car, minivan, or coach bus with an English speaking driver. In doing so, travelers will enjoy the same freedom and flexibility offered by renting a car, without any of the hassles. Tour around factories for the day, visit suppliers outside of the city, or travel across the country, the sky's the limit. Book your private driver in China today at ChinaCarService.com and experience the comfort of a private ride. Catchup on emails, make a few phone calls, get some rest between meetings, and all with the help of a trusted local driver. 
Simply relax and remove the hassle of driving in China! Hire a private car with a professional driver and get in comfort to any destination around China! Take advantage of online discount (click the image below) to book a car today or request a quote via email: Bookings@ChinaCarService.com.