Should You Take A Taxi From Hong Kong Airport To Shenzhen?
Transportation & Travel By China Car Service Comments Off on Should You Take A Taxi From Hong Kong Airport To Shenzhen?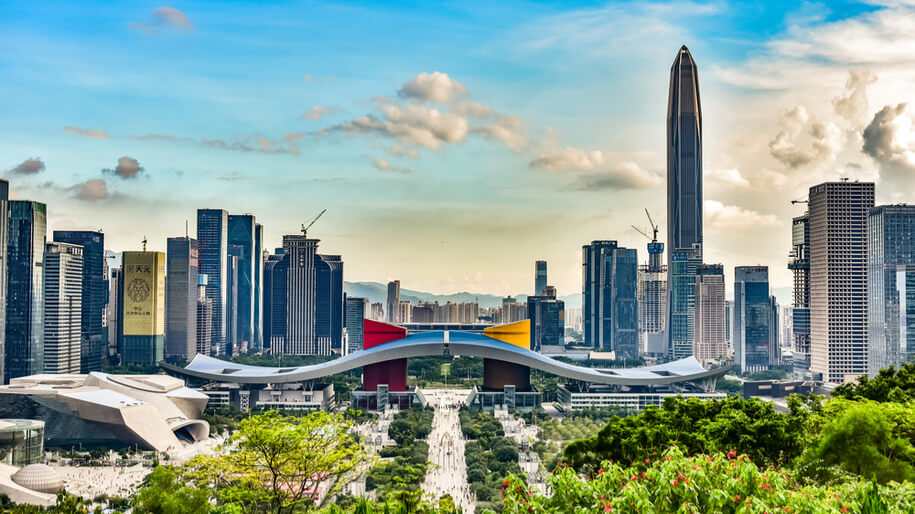 Formerly a quaint, small, and picturesque fishing town, Shenzhen is now home to nearly 13 million people. The thriving metropolis is often referred to as "China's Silicon Valley." This tech hub has been the birthplace of numerous modern technology staples. Including: Live-Streamed video, QR Codes, Digital Wallets, and In-Messenger purchases. Situated on China's Southern coastline, Shenzhen has quickly found itself at the forefront of China's technological revolution. What's more amazing, Shenzhen has gained its reputation, and made the leap from village to metropolis, in just under 4 decades. China's first ever designated 'special economic zone.'.
Shenzhen's growth shows no sign of slowing, either. The Chinese government recently announced that nearly $700 million USD had been set aside to attract global talent to the city.
Over the years, Shenzhen's neighbor Hong Kong has been the traditional pit stop for business travelers. More and more of those travelers are now commuting between the two cities regularly on their trips. So, if you're heading to Shenzhen soon and need to make your way from Hong Kong, you may be considering taking a cab. However, is taking a taxi from Hong Kong Airport To Shenzhen a good idea?
Not If You're In A Rush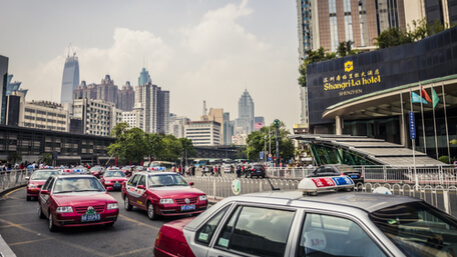 Entering mainland China requires all travelers pass through two border crossings. Hong Kong taxis aren't allowed to cross these borders, only cars with dual license plates are allowed across the border. On your way to Shenzhen from Hong Kong, if you're using a taxi, you'll have to leave the taxi at Hong Kong side of the border checkpoint. Then, you'll walk across the border through customs and security and board a new taxi once you're on Shenzhen's side. 
Taxis on the mainland China side are different from Hong Kong's. Many foreigners find difficulty in finding reliable taxis in China. Often, taxi drivers will refuse foreign passengers because they don't want to deal with the hassle of trying to communicate with a non-native speaker. Spending time trying to wave down a cab willing to take you can be tedious and time-consuming, especially during peak hour traffic. The queues can also be a problem on both sides. Waiting in line at the Hong Kong airport and then again when you arrive in Shenzhen can easily take 30 minutes to an hour of your time. Not ideal when you've got an important meeting to attend, or are just exhausted from the journey.

Wait, There's A Border Crossing?
With Hong Kong being an autonomous territory, entering mainland China on your way to Shenzhen means you'll need to pass through immigration. In the same way as you just did when landing at the Hong Kong airport. There are several options for border crossing into China. The Huanggang Crossing is the only Shenzhen border crossing that operates 24 hours a day. It's one of the most frequented crossings for those traveling via taxi or car services. 
At this border, the Hong Kong and Shenzhen side are farther apart. When arriving at the checkpoint, you'll move through the Hong Kong Immigration building and go through Hong Kong Customs. Once you're done there, you'll need to buy a ticket and take a shuttle bus to the China Immigration building. The shuttle ride is roughly 7 minutes long. After clearing China Customs, you'll be able to exit the building and try to hail a taxi in the queue.
The second most frequented border is the Shenzhen Bay Crossing. It's easier compared to the Huanggang Crossing. Both Hong Kong and China immigration offices are located in the same building. No shuttle or long distance walking necessary. After clearing both customs inside the same building, you'll exit on the Shenzhen side. 
A private transfer is the safest, quickest way to travel from Hong Kong to Shenzhen. China Car Service is a trusted transportation service helping Hong Kong business travelers for almost two decades. We provide door-to-door service at competitive prices.
Make your journey stress-free and contact our 24/7 team at Bookings@ChinaCarService.com with questions, or get a quote below.  Use this promo code: 10CARBLOG to get a $10 discount on your 1st service.
Is There An Easier Way?
Many travelers opt for taking the ferry, especially those traveling to the Nanshan, Bao'an, or Shekou districts. It's one of the easier ways to get from Hong Kong Airport to Shenzhen. The only problem with taking one of the ferries, however, is that they're likely to be crowded during peak hours. If you don't purchase your tickets in advance, you might ending waiting an hour or two to catch the next one.
Most business travelers trying to get to Shenzhen in comfort and without any hassle choose a private car service. The benefits are that you'll be driven from door-to-door in comfort by reputable, English-speaking drivers. No worries of scams, tricks, or losing your luggage. Scamming foreigners is, unfortunately, a common flaw of Shenzhen's taxi network. Especially the notorious 'black taxis.' If you've arrived at Hong Kong International Airport after a long flight, likely from halfway across the world, hopping inside a comfortable vehicle can feel like finding water in the desert. Without the need to worry about confusing details and catching a taxi, you'll arrive at your meeting or hotel refreshed and ready to go.
One of the greatest benefits of choosing a car service to Shenzhen is that you won't have to step out of your vehicle almost at all. A cross-border private car has licenses for both Hong Kong and China, so it can travel straight through the Hong Kong border. All passengers must go through the Shenzhen border on foot, however. Fortunately, your luggage can stay with your trusted driver, who will be waiting for you on the other side so you can hop back on. From there, you'll go directly into Shenzhen and reach your final destination. 

Conclusion:
Shenzhen's reputation and opportunities are attracting more and more travelers each year. With its thriving economy, it's no wonder so many companies are sending experts to Shenzhen. Some major companies in China have even relocated their headquarters to the tech hub! Most international travelers will find themselves landing at Hong Kong International Airport. The easiest option for most of these Western travelers may seem to be simply catching a cab and making their way across to Shenzhen. However, the reality (as you now know) is that taxing a taxi can be far more complicated than it seems. With drivers looking to scam foreigners regularly, long queues to hail taxis, and complex border crossings, it's no wonder that most business travelers chose to make use of a car service instead.
Our private car hire services and English-speaking staff are available 24 hours a day ,ready to answer any of your questions by phone, email 
(Bookings@ChinaCarService.com)
, WhatsApp or Wechat.
We're also excited to offer you a $10 discount on your 1st service. Redeemable with the promo code 10CARBLOG. Just click the image below and get your discounted quote!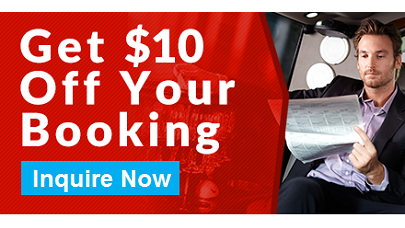 If you find this blog useful, please feel free to share it!