How To Prepare For Your Next Event In China
Business By China Car Service Comments Off on How To Prepare For Your Next Event In China
China's thriving economy draws millions of business travelers to its shores each year. The bright lights and bustling of any of China's major cities can be overwhelming to those visiting for the first time. A little research can prevent a lot of stress if you know what to expect with the chaotic roads, crowded stations, airport delays. All these things can be distracting. Your focus should be on the trade fairs, business meetings and negotiations you're holding on your visit. If you're traveling soon, this is how to prepare for your next event in China.
Getting To China
It goes without saying that you'll need a valid visa to enter China, regardless of what event you're attending. However, some countries are eligible for visas on arrival (see below). If you're not sure about visas on arrival, or just want to have your visa before arriving, you can apply from your home country at any Chinese embassy or consulate An official event invitation, or an invitation from a local company, usually aids the process of obtaining a  business visa.

List Of Ports That Issue Visa On Arrival:
Not every airport or access point in China can issue visas on arrival. If you're planning on having your visa issued once you land in China, you'll only be able to do so from the following points of entry: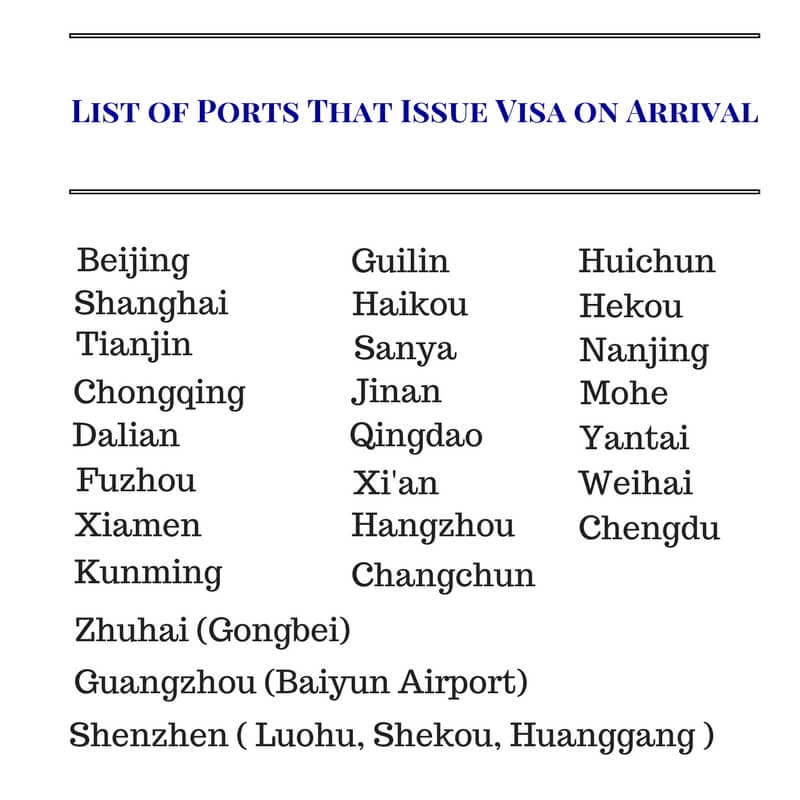 Requirements For Visa On Arrival:
Obtaining a visa in some countries can be a painful exercise, with tedious paperwork, fees, and interviews needing to be completed before a decision is made. Luckily China's Visa application process is clear. You'll need the following when applying:
Valid Passport – You must have a passport which is valid for at least six months from the date of arrival.

Completed application – Available for

download

and at the immigration counters at the airport.

Passport photo – This photo is taken at the airport once you submit your completed form. You can also bring your own, however, make sure the photo meets the requirements by checking online on the relevant Chinese government websites.

RMB in Cash – Fees vary depending on nationalities, make sure to verify and prepare the amount you'll need before your arrival.
Places To Stay Near The Event:
Events in China attract people from all over the world for business and tourism alike. This means that booking your accommodation ahead of time is essential. Booking several months in advance can save you a lot of time and expenses. The rates will be much higher if you try to book last minute, they'll go up regardless of where you stay. It's better to find accommodation closer to the event so you can cut down on your travel time and focus on your business interests. 
We recommend you look through apps like Agoda, Airbnb, Bookings.com, and Ctrip (Trip.com) before making a decision. Browse through the reviews to familiarize yourself with the accommodation.
A useful tip in choosing a hotel is to go for a well-known, reputable brand of hotel. A well-known brand will always maintain a standard of service and amenities, ensuring you have a comfortable and hassle-free trip. Other local hotels may not be quite what you hope for when booking. Make sure the location is central, preferably surrounded by restaurants and cafes, so you won't have to travel far to find a nice meal while you're there.

Essentials Required During The Trip
Cash is a concern when traveling to most places around the world. Few business travelers enjoy carrying copious amounts of foreign currency on them physically, and not every credit card, or mobile payment app, is accepted worldwide. Luckily China has some easy payment or currency exchange options. The main payment body in China is Union Pay. So, if you're traveling with a Visa or Mastercard it can get very tricky at times to make payments, especially in smaller establishments where cash or mobile payments are preferred. 
We recommend you have some currency exchanged before leaving for China. ATMs in China have a low limit for withdrawal, among other issues. HSBC, Bank of China, Agriculture Bank of China, Industrial and Commercial Bank of China, and China Merchants Bank are some of the banks that allow you to withdraw money from their ATM's. However, most of the hotels and restaurants in the larger cities will accept major credit cards.
Necessary Research For The Event
If you're attending a trade event looking to meet with brands or companies able to supply materials for your next product, prepare beforehand. Research the specific companies that interest you before meeting them. Knowing the market prices of products you're planning to purchase, for example, will prove essential. Understanding the wholesale and retail prices of products you're interested in will help you avoid wasting time with companies who aren't able to match your expectations.
Contact suppliers beforehand, as well. Finding and prospecting a new supplier takes a lot of work. Asking for catalogs and pricing beforehand can speed up the process and allow you to dig deeper into more specific questions at the trade show since you already have a basic understanding of the details.

Arrange Your Meetings With Your Existing Suppliers
It's important to make sure that you have a well-planned itinerary along with pre-arranged meetings with your Chinese suppliers. This will not only ensure that your work gets done on time, but will help in determining the various logistics that are required to make your business trip to China successful. It's important to be in contact with the companies before making your journey and informing them in advance about your visit. This will ensure that you don't waste time. Double check the pre-arranged meeting when arriving in China, as plans tend to change.
A business trip to China can be very overwhelming. Fortunately, if you take note of these points before your departure, you'll be well prepared for your next event in China. Get your visa issued first, then go ahead with your bookings. Ensure that you arrange for accommodation and transport. Flying into a big city can be tiresome on its own, so arrange for a pick-up service that provides you flexibility and comfort while you're in this incredible country. With a well-prepared itinerary and the right services, you can look forward to a very productive trip to China.
Events in China have become essential to businesses around the globe. The country's powerful economy is too lucrative not to be a part of. Thankfully, traveling in and around China doesn't have to be as difficult as it once was. Preparing ahead of time can save you the hassle and headaches you'll so desperately wish to avoid on your next travels.
Plan your trip to China today!  Take advantage of US$10 OFF online discount now and book private airport transfer service anywhere in China. Simply click the image below: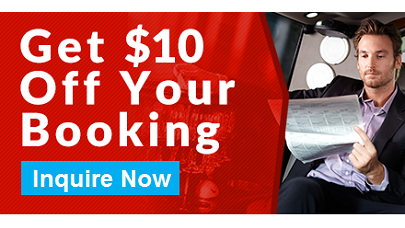 ---
OUR TOP AIRPORT TRANSFER CITIES
Have you been to an event in China recently? What advice could you share with anyone looking to do the same soon? Leave your comments and feedback below! 
If you find this blog useful, please feel free to share it!