The Businessman's Expert Canton Fair Guide
Business By China Car Service Comments Off on The Businessman's Expert Canton Fair Guide
The Canton Fair sees about 24 000 exhibitors, 204 000 buyers, and 60 000 booths twice every year. The fair holds its place as one of the oldest trade fairs in history. 
If you're looking for expert tips on how to make your Canton fair experience easier, you've come to the right place. Here, we walk you through how to get to the fair, what spots to grab a bite, how to save time on queuing, getting around once inside, and more. Here's the Businessman's Expert Canton Fair Guide:
Basic Information for the Canton Fair 
Starting off with some basic information for the Canton Fair, there are 2 sessions held each year. One session takes place in April that runs into early May, while the second session is in October and runs into early November. Each session has three phases:
Phase 1:

Electronics & Household Electrical Appliances, Lighting Equipment, Vehicles & Spare Parts, Machinery, Hardware & Tools, Energy Resources, Chemical Products, Building Materials, International Pavilion,

Phase 2:

Consumer Goods, Home Decorations, Gifts

Phase 3:

Office Supplies, Cases & Bags, and Recreation Products, Food, Medicines, Medical Devices and Health Products, Textiles & Garments, Shoes, International Pavilion
Each day, the fair starts at 9h30 – and closes at 18h00, but be warned, many suppliers pack up their booths as early as 12h00 on the last day, so don't wait until the last minute to do your final sourcing and purchases.
For more information on the different phases, visit the Canton Fair's official website.
What to do Before the Canton Fair
Attending the Canton Fair is completely free for buyers, you'll just have to register online beforehand. On the site, scroll down to the 'Overseas Buyers' section and follow the easy instructions on how to apply for your invitation letter (which can be used to obtain your visa) and your Buyer's Badge. 
You can also get straight to applying for these two by using the BEST (Buyer E-service tool) and find an easy guide on how the BEST tool works. The registration process will take 3 to 7 working days to confirm and you'll be emailed a "return receipt of confirmation buyers badge pre-application" on the day.
The Buyer's Badge is the only official admission to the Canton Fair and grants you unlimited access to the fair. It can be claimed at the Canton Fair Hong Kong Representative Office or, alternatively, at the Overseas Buyers Registration Offices in Appointed Hotels (which is great for avoiding long queues). Here's a list of all the hotels in Guangzhou that provides this service.
Traveling to the Canton Fair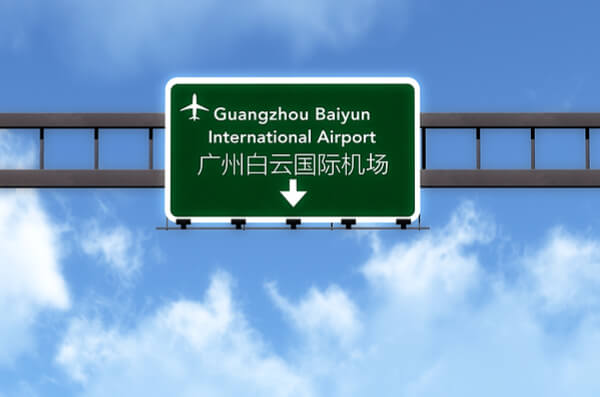 As you prepare to attend the Canton Fair, the first order of business is how to actually get to Guangzhou.
It's important to book your flights well in advance, as only a few countries have services that fly directly into Guangzhou Baiyun Airport. Also, we can guarantee those flights will be fully booked if you wait too long to book. Here's a list of various transport methods from Guangzhou Baiyun Airport to the Canton Fair Complex. 
Most international carriers fly into Hong Kong, which is your closest major hub. If this is the case, you'll need to navigate your way from Hong Kong to your Guangzhou hotel by taking the Intercity train (which is well sign-posted in English), directly into Guangzhou, which will take around 2 hours (and cost about US$70). 
Alternatively, you could take a taxi, bus, or a door-to-door private car service which will roughly be 3.5 hours. For the former two options, always take cash with you as ATMs aren't always available.  
The most convenient option is to hire a private car with a driver in Guangzhou, as this gives you peace, comfort, flexibility, and assurance that you won't be overcharged or trapped in cramped conditions which is common with public transport in China.
Accommodation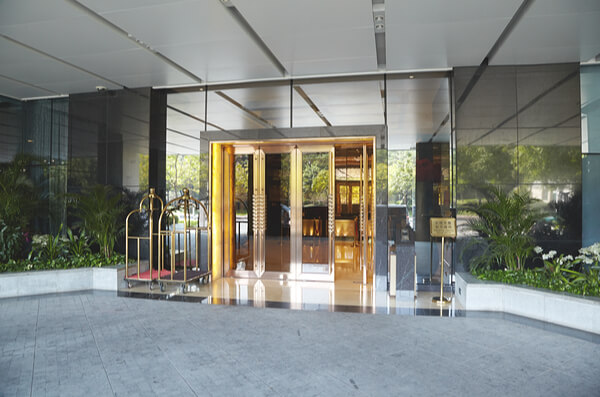 It's important to book your accommodation well in advance as most of the hotel rooms will be fully booked during the trade fair. Additionally, booking a few months in advance will help save money, since hotel rates go much higher during the Canton Fair season. 
Ensure that the accommodation you've booked is in close proximity, if possible within walking distance, to The Pazhou complex. This is simply for general convenience and to help avoid any delays that may occur en route to the show. Particularly as traveling in a foreign country can be confusing for anyone. This is also beneficial if you want to see more of the nightlife, from the bars and restaurants. 
We recommend staying at The Garden Hotel Guangzhou, The Shangri-La Changzhou, and The Westin Pazhou Guangzhou. These are 3 very famous Guangzhou hotels that most taxi drivers know the English names of.
Here is a full list of best hotels in the Guangzhou area that suit all budgets.
Preparing for a trip to China? A private transfer is the safest, quickest way to travel from the airport to the city. China Car Service is a trusted transportation service helping business travelers for almost two decades. We provide door-to-door service at competitive prices. 
Make your journey stress-free and contact our 24/7 team at Bookings@ChinaCarService.com with questions, or get a quote below.  Use this promo code: 10CARBLOG to get a $10 discount on your 1st service.
Transport to the Trade Fair
The Pazhou complex is conveniently located on Pazhou Island in southeast Guangzhou. Travel to the complex is easy via taxi, hotel shuttle bus, subway, or car services. Most Guangzhou hotels offer free shuttle services throughout the city during the Canton Fair, however, the bus timetable is very limited and based more on whether the shuttle is full rather than strict timetables. 
Find out beforehand if there are any shuttle services to-and-from the fair provided by the hotel you'll be staying in. In the case that it does, you'll need to find out where exactly at the Pazhou complex the shuttle will be located and how to recognize the correct shuttle for your hotel. Remember that drivers in Guangzhou won't speak any English. Alternatively, the metro is also a good choice to arrive at Pazhou, as it's reliable and cost-effective. 
Here's more information on metro routes and here's more information on the shuttle busses to the Pazhou complex.
Attending The Trade Fair 
Be Prepared – Try to arrive 30 minutes to an hour before the fair starts. It's important to know exactly what products you're interested in. As well as the number of units you plan on purchasing. Visiting every booth is impossible, so plan ahead of time which booths are highest on your priority list. By setting your goals in advance and knowing what you want to achieve beforehand, during, and after the show, you'll prevent yourself from wasting valuable time.

Translators – Although not necessary as many booths have an English speaking vendor, it may be a good idea to look into having an English translator to assist you with negotiations. If you feel that this is for you, there's a booth in the lobby where you can hire a translator for the day. You can also arrange an interpreter that is familiar with the products and technical terms (in both English and Mandarin) in the industry you are researching.

Business Cards– These are important to remember, as many of the suppliers will be reluctant to hand out their product catalogs if you don't give them your business card in exchange. Consider having a bilingual business card, and add the country and international dialing code information to your address and telephone number. Make sure you hand over and receive business cards with both hands, this is a sign of respect in China.
Firewall – Remember that in China, nearly anything from Google (including Gmail, Youtube, Maps, etc), to Dropbox, Facebook, and Twitter won't work. Therefore, prepare for the English and Chinese name of your hotel to show taxi drivers or ask for directions. Also, you can print out this Canton Fair Layout and Transportation Guide for assistance. However, if you wish to have access to these apps while IN China, it's wise to set up a VPN before arriving in China. This will be crucial for you to stay connected. ExpressVPN and NordVPN can easily be installed onto your phone and other devices.
Food –  It's a wise idea to take your own sandwich, fruit, and bottled water from your hotel if you're not prepared for Chinese canteen-type food. Alternatively, there's also a McDonalds but you'll have to queue up and wait along with hundreds of other people for your meal. That being said, try not to buy food anytime between 12:00 and 14:00 (to avoid waiting in never-ending queues).
If you have any questions regarding the Canton Fair Guide, business travel in China, or any additional tips to share on making the most of the Canton Fair from your own experiences, please let our community know by leaving a comment down below!
China Car Service provides private limousine transfers and personalized ground transportation solutions for foreign business travelers.  If you're attending the Canton Fair and are interested in hiring a private car service from Hong Kong, Shenzhen, or Guangzhou Airports to your Guangzhou Hotel, or plan on visiting suppliers after the Fair, and wish to make the most efficient use of your time, please don't hesitate to contact us. 
Our services are available 24 hours a day and we have a 24 hour English speaking call center with friendly customer service ready to answer any of your questions, by phone or email. We're also excited to offer you a $10 discount on your first service with our company, redeemable with the promo code 10CARBLOG. Simply click below to send your inquiry.
Plan your trip to China today!  Take advantage of US$10 OFF online discount now and book private car & driver hire service anywhere in China. Simply click the image below: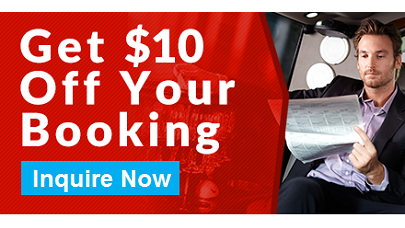 ---
OUR TOP AIRPORT TRANSFER CITIES

If you find this blog useful, please feel free to share it!