6 Canton Fair Tips For Business Travelers
Business By China Car Service Comments Off on 6 Canton Fair Tips For Business Travelers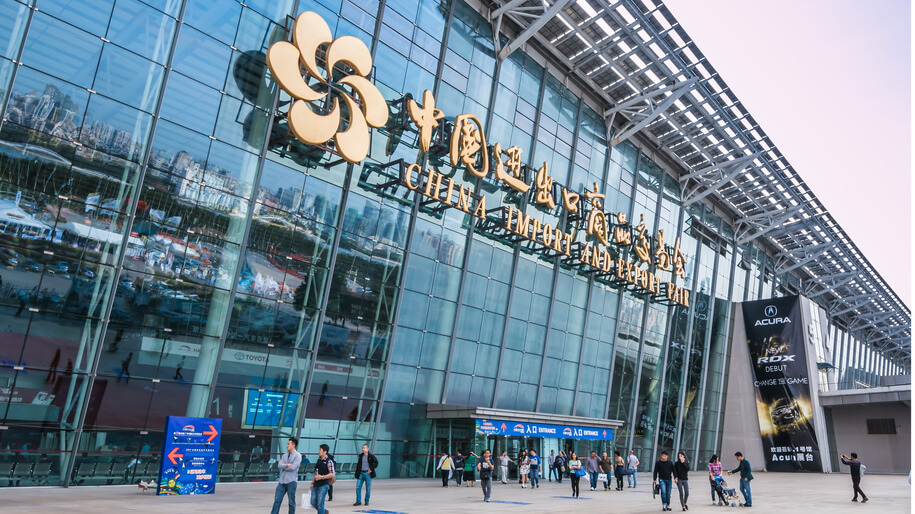 Each spring, Guangzhou plays host to the world's largest trade fair. With over 50 product categories, and thousands of visitors every year, the Canton Fair is a must for those with business interests in China. Hosted twice a year, in April and again in October, the event lays claim to the largest assortment of products and attendance of any such event worldwide. On average, 20 000 vendors and over 100 000 buyers attend the fair twice a year. The scale of the Canton Fair can be daunting for those who are first-time visitors. Our Canton Fair tips for business travelers will help those attending focus on the business opportunities that await.
1. Getting into China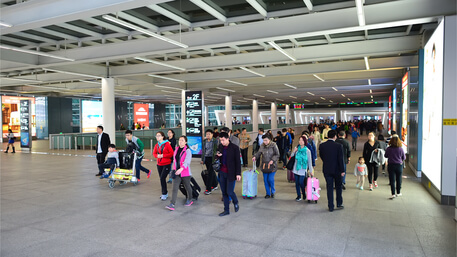 It should go without saying that a valid passport and visa to enter China are a prerequisite to visiting the fair. You'll also need to have your passport ready at the fair to register for entry. Though you shouldn't have a problem attending the fair on a tourist visa, most travelers prefer to obtain a proper business visa, just to be safe. Applications for the Chinese visa can be made at any Chinese embassy or consulate in your home country, or neighboring country if there isn't a consulate or embassy near you. Some countries are eligible for visa-on-arrival, you can check online to see if you're from one of these countries. Regardless, we would highly recommend preparing this before your arrival in China, to avoid any delays during your trip. It's also highly recommended that you register for the Canton Fair ahead of time to receive an official invitation letter that will aid in your visa application process. You will need to prepare a handful of supporting documents to substantiate your visa application, such as a copy of your business registration certificate of foreign company's representative office in China, a valid employee certificate, and a copy of your ID card.

2. Getting From Hong Kong To Guangzhou And The Fair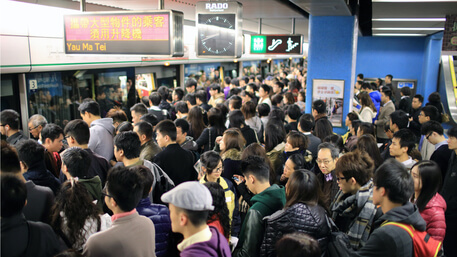 Not all airlines fly directly into Guangzhou, the host city for the Canton Fair. Most carriers offer flights directly into Hong Kong, however, the closest major business and travel hub. You have a variety of options to get from Hong Kong to the fair. The quickest choice would be to make use of the Intercity train that runs between Hong Kong's Hung Hom Station and Guangzhou East Station. There are 12 pairs of trains that run daily between the cities, with the journey lasting just 2 hours each way. Luckily, the route has both English and Mandarin signposts, so navigating your way through the stations shouldn't be too confusing.
If you decide against taking the train, you might choose the more cost-effective option of long distance bus travel. Buses run regularly between the cities throughout the day, although navigating the bus stations can be tricky if you're not fluent in Mandarin. This route is not as recommended, however, as the road networks leading to Guangzhou can get very crowded at times, and this could add more than just a few hours to your journey time.
Alternatively, you could decide to take a taxi or make use of a door-to-door reliable car service. Taxis have a reputation in China for being a hassle, often not wishing to pick up foreigners who they assume won't understand them. If you do choose to make use of a taxi, ensure you have enough cash on you. Drivers don't accept credit cards. If reliability and convenience are what's most important to you, taking the 3.5 ride with a car service might be your best option.

A private transfer is the safest, quickest way to get from Hong Kong to Guangzhou.
China Car Service is a trusted transportation service helping business travelers to China for almost two decades. We provide door-to-door service at competitive prices. 
Make your journey stress-free and contact our 24/7 team at Bookings@ChinaCarService.com with questions, or get a quote below.  Use this promo code: 10CARBLOG to get a $10 discount on your 1st service.
3. Places To Stay Near The Fair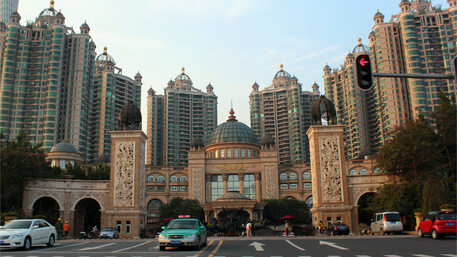 The Canton Fair attracts well over 100 000 people each time. This means that booking your accommodation ahead of time is crucial. Booking several months in advance  could save you quite a bit of time and money. The rates notoriously go up during the fair, regardless of where you stay. One of the useful Canton Fair Tips for business travelers is to try and find accommodation as close as possible to the fair itself. Whether walking, using a taxi, or a car service to the fair each day, cutting down your transport time each morning and evening will give you more time to focus on the business interests you've traveled halfway across the world to see.

4. Getting From Your Hotel To The Fair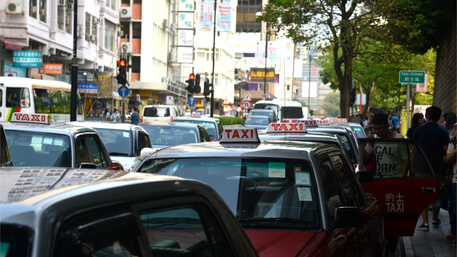 If you've prepared responsibly and booked ahead of time, you'll hopefully find a hotel that's within walking distance from the fair. Considering how much of the day you're likely to spend on your feet, canvassing the vast halls of the exhibitions, you might decide to take a break during lunch and rest for a while back at your hotel. Having a hotel near the fair can assure you don't waste any time on the commute, and can feel refreshed as you continue meeting new business prospects.
5. Navigating The Fair Itself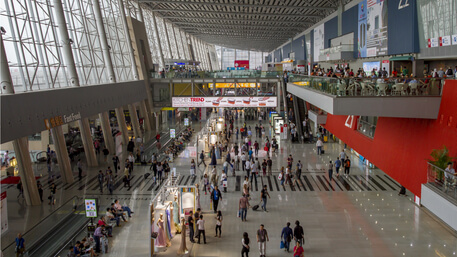 With the fair attracting visitors from every corner of the globe, it's highly recommended that you pre-register via the official Canton Fair website. Once registered, you'll be able to apply for an 'overseas buyers badge' using their BEST (Buyer E-service tool). The badge usually takes three working days to confirm, but it's worth its weight in gold during the fair. The badge allows you to join "express" queues once inside the fair, reducing your waiting time when meeting with vendors and companies you're interested in. Remember that entering the fair will require you present your passport, 2-4 passport sized photos, and pay the 200 RMB fee at the entrance.
A little planning goes a long way. Particularly at the Canton Fair. A view of the exhibition sitemap can be very helpful and efficient. Identifying ahead of time where the vendors you're interested in are located, can save you hours of aimless wandering through the fair. The best advice is not to rush your time at the event. Taking halls row by row or following a pre-planned systematic approach works best for those who visit the event regularly. The fair itself recommends the official "Sourcing app" available from their website. Assisting you with the necessary contact details, floor layout and general helpful info regarding the fair.
If there's a company that you're excited about, there are booths on offer which can be booked ahead of time to offer you the privacy and security you need to discuss your business needs. Do your research before meeting the companies that interest you. Knowing the market prices of products you're planning to purchase, for example, can prove to be and essential advantage in negotiations. Understanding the wholesale and retail prices of products you're interested in will avoid you wasting time with companies who aren't able to match your business needs.
Language shouldn't prove to be a barrier at the fair either. Almost every sign is printed in both English and Mandarin. There are also guides and translators at the fair who you can hire on the day. Although, if you're planning on hiring a translator/guide, it's recommended you hire someone in advance. This way you can ensure you're getting a qualified translator at a fair rate.

6. Looking After Yourself At The Fair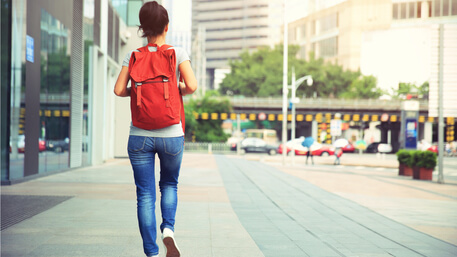 With 1,180,000 square meters of exhibition space at the event, it's always wise to wear comfortable shoes, keep hydrated, and prepare a few snacks when visiting the fair. Any experienced visitors to the fair will tell you that preparing a small lunchbox or planning meals beforehand will save you time and hassle. If you forget to prepare water, snacks, or a lunchbox, there are food kiosks and small shops at the fair. The prices will be higher than outside the fair but it'll save you the trouble of having to look for something elsewhere.
If you're planning on making your way through most, or all, of the exhibitions, a wheeled trolley bag will come in handy. Many visitors choose to empty their carry-on luggage at the hotel and bring it to the fair to help in collecting product catalogs and brochures from the different vendors. A backpack is not recommended as it can become rather cumbersome to lug around. Business cards are also essential. Some vendors won't even share their product catalogs or brochures if you don't hand over a business card in return.
There are hundreds of exciting opportunities that await at each Canton Fair. Those who plan well in advance often find the most success at each event. Securing accommodation close to the exhibition will minimize your travel times each day that you might need at the fair. When getting between your hotel and the exhibition halls, if you're aiming for a hassle free trip, using a car service will ensure you're able to focus on what's most important during your visit to the Canton Fair.
If you're planning a trip to Guangzhou, take advantage of our online discount (click the image below) and book your private car and driver now! Make your journey stress-free and contact our 24/7 team at  Bookings@ChinaCarService.com.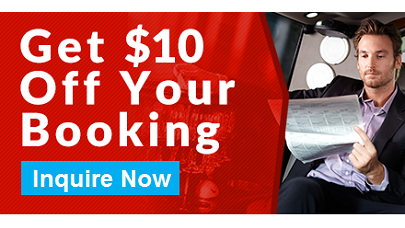 ---
OUR TOP AIRPORT TRANSFER CITIES

If you find this blog useful, please feel free to share it!