3 Essential Tips For Your Guangzhou Car Hire
Guangzhou is China's third largest city. It's the political, economic, technological, educational and cultural hub of Southern China. Famously, the city hosts the world's largest trade show, the Canton Fair, twice every year. Millions of businessmen and women make their way to the city each year, meeting with manufacturers and prospective clients along the way. If you're heading Guangzhou soon, the convenience of hassle-free door-to-door transportation is worth considering. Avoid dealing with the stress of taxis, shuttles, and express trains. Before you choose a car service in Guangzhou, here's what you need to know.
1. Book In Advance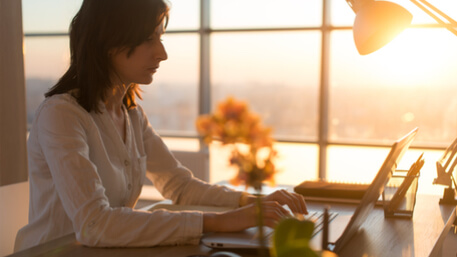 Whether for accommodation, flight tickets, or car rentals if you want the best it's essential that you book in advance. It'll save you and your team from having to make unnecessary last minute arrangements on arrival or before departure. Although a good car service in Guangzhou should always accept same day service reservations, booking early before your trip is always the better choice.

Here is why:
You'll Get The Vehicle You Want
Avoid inconveniences on your trip by giving yourself sufficient time. When you book last minute, your options may be limited. The larger Mercedes-Benz Sprinter Van you need for your group of 10 might not be available anymore. Of course, there'll always be alternative solutions, like hiring two separate vehicles. However, these secondary options are generally more costly. By booking early, you'll ensure  the specific vehicle you need will be available.
You Don't Risk Delays
When you book a car service in advance, you can expect a quick and convenient experience. You won't have to worry about limiting your service, waiting in line to get a taxi, exposing yourself to scams, or booking with different companies to ensure you have vehicles and chauffeurs for the time you need them. No one wants to start their trip to Guangzhou stranded at the airport or trying to figure out how to get to your next destination on time!
You Get The Company You Wanted
When you give yourself time to select a car service in Guangzhou, you give yourself the opportunity to pick the best one for you. Before selecting a transport service, you can research different companies to see if they are reliable and trusted.
There's Time To Read The Fine Print
When you've just arrived from a long trip, it's likely you'll feel exhausted. It's awfully tempting to sign on the dotted line without reading through the car rental contract. Very risky, as failing to properly review your contract could leave you exposed to additional fees or no accident coverage.
Find Out What Else The Service Can Do
Read up on additional services your car service can provide that may be helpful for your trip. Traveling with children? Enquire about child seats. Need an interpreter for your business meeting? Look for assistance to help you find a qualified translator. Try using a company that is able to address all your needs in one package. Some companies even offer private, guided tours that allow you to see the city's famous landmarks without the hassle of big tour groups. Taking the time to choose the right transport service will enhance your overall experience while in Guangzhou.
Preparing for a trip Guangzhou? A private transfer is the safest, quickest way to travel from the airport to the city. China Car Service is a trusted transportation service helping business travelers for almost two decades. We provide door-to-door service at competitive prices. 
Make your journey stress-free and contact our 24/7 team at Bookings@ChinaCarService.com with questions, or get a quote below.  Use this promo code: 10CARBLOG to get a $10 discount on your 1st service.
2. Hire An English Speaking Driver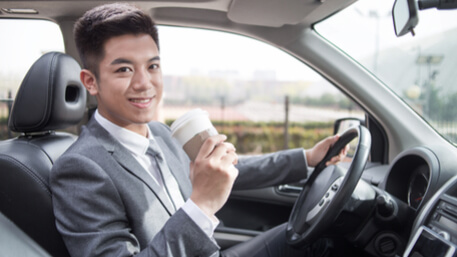 If you're already planning on hiring a car service in Guangzhou, it's recommended you hire one with an English-speaking driver. Navigating, abiding road regulations, and understanding traffic flow in China is complicated. In Guangzhou, English is not commonly spoken. Misunderstandings can happen, and you can easily find yourself lost in one of the most densely populated cities in the world. Make sure you pick a car service in Guangzhou that offers bilingual or multilingual drivers. Preferably, with years of professional driving experience in China and Guangzhou. This'll help you guarantee a stress-free travel experience.

3. Understand The Payment Methods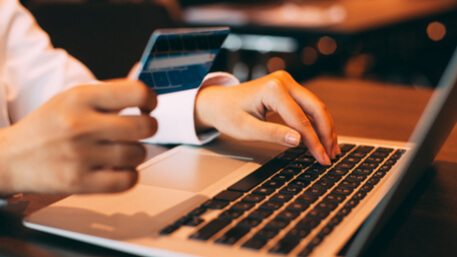 Many car services and taxis in Guangzhou restrict their acceptance of payments to cash. You'll want to ensure your payment options are prepared in advance. To clarify, traveling with large sums of cash is never advisable. Money could be misplaced or stolen. Therefore, it's better to consider using a company with more flexible payment options. Look for a company that accepts Visa, AmEx, Mastercard, or even Paypal. This way, choose a company with convenient and secure payment methods and enjoy a hassle-free trip. Sit comfortably and enjoy the view as you travel through one of the most famous cities in the world.
Booking a car service in Guangzhou is fairly simple when using a company that's proven to be reliable and easy to use. You'll skip all the hassle and chaos associated with taking a taxi or relying on public transport. More so, you'll get to all your important business meetings swiftly and on time.
If you're looking for a car rental service with a driver in other cities in China, here are some tips on what to expect from car services in China and tips to utilize for your best comfort.

Plan your trip to Guangzhou today!  Take advantage of US$10 OFF online discount now and book private airport transfer service anywhere in China. Simply click the image below: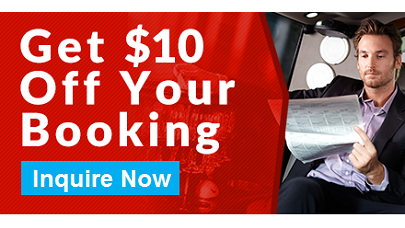 ---
OUR TOP AIRPORT TRANSFER CITIES

If you find this blog useful, please feel free to share it!