Where You Should Eat And Drink In Hong Kong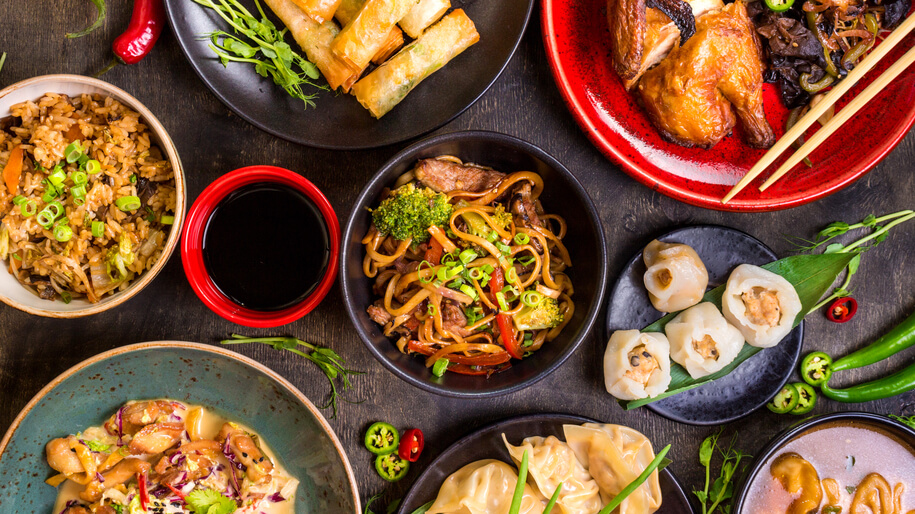 Hong Kong captures many an imagination. First-time visitors and frequent travelers alike often find themselves in awe of the sights and sounds of one of the world's most sought after destinations. The food and drink can be just as amazing as the skyscrapers and surrounding mountains. Deciding where you should eat and drink in Hong Kong can be tricky, though. The options are endless!
Naturally, there are some incredible local Cantonese options suitable for any budget. Surprisingly to some, there are also endless varieties of upscale European cuisine options on offer. Your time in Hong Kong may be spent in skyscraping office towers, conducting important meetings, or wandering the streets and malls of Hong Kong. Wherever you go, it's hard not to spend most of your time considering what dish you'll try next.
Combing through all of Hong Kong's best restaurants and bars could take you years (well spent we might add). For this reason, we've selected a handful of some of the better stops you should make on your next visit!
Where To Eat:
Fook Lam Moon
Whether you're visiting Hong Kong for the first time, or you're entertaining business partners in search of a traditional Cantonese meal, Fook Lam Moon is one option you shouldn't miss. Traditional Cantonese dishes prepared with careful attention and prime ingredients earned Fook Lam Moon a Michelin star in 2011. Founded in 1948, the restaurant has entertained global captains of industry and celebrities for generations. Fook Lam Moon is the perfect venue for celebrating the launch of a new business venture in Hong Kong. Another useful tip to keep in mind is that Fook Lam Moon accepts bookings via email or via their website. Meaning, you're able to find a table well in advance of arriving in Hong Kong and guarantee you won't miss out on this culinary experience.
Mira Dining
If you and your colleagues are after a high-end dining experience in Hong Kong, Mira's Cuisine Cuisine is your best bet. Floor to ceiling windows provide incredible views of Hong Kong's Victoria Harbour. The dining hall is geared towards individuals who appreciate their space. Tables are placed far enough apart to ensure your privacy when enjoying their exquisite menu, making Cuisine Cuisine ideal for a lunch time meeting with business interests you're looking to impress. Their menu is filled with modern seafood dishes, classically prepared but with their own unique twist. The lobster tail has amassed a loyal audience. The dish's succulent flavors always prove wildly popular with guests. Their braised abalone is highly recommended, too. If you do pay them a visit, make sure to book your table ahead of time so there's no risk of missing out!
Fu Lum
If you're after a popular local jaunt to grab a quick bite for lunch in between meetings, you should be heading to Fu Lum. The Hong Kong residents who frequent Fu Lum regularly will tell you that their menu is worth trying. The restaurant may not accommodate too well to non-Chinese speakers, however, it makes for a good opportunity to practice your Cantonese. The service is known for its speed and accuracy, ideal for a quick lunch pit stop. They're patient too, so don't be afraid to try this local venue, even if you speak no Cantonese at all. The steamed pork dumplings, BBQ pulled pork roll, and eggplant with fish are sure to hit the spot.
Preparing for a trip to China? A private transfer is the safest, quickest way to travel from the airport to the city. China Car Service is a trusted transportation service helping business travelers for almost two decades. We provide door-to-door service at competitive prices. 
Make your journey stress-free and contact our 24/7 team at Bookings@ChinaCarService.com with questions, or get a quote below.  Use this promo code: 10CARBLOG to get a $10 discount on your 1st service.
Where To Drink:
Ozone
Finding a breathtaking view in Hong Kong is hardly a challenge. With so many skyscrapers and high-rise buildings, there are countless spots to choose from for a proper bird's-eye view of the city. One of the better spots can be found on top of the Ritz-Carlton in Kowloon. It's considered the highest bar in the world, located on the 118th floor! Such breathtaking views don't come cheap, however, drinks are certainly on the high-end of the price scale. Regardless, grabbing a pre-party cocktail or two at Ozone should be an essential part of your trip!
Captain's Bar
I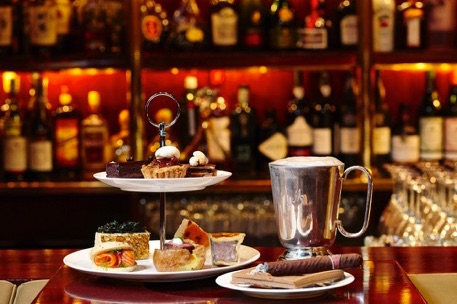 f you're looking for some sophistication on your trip to Hong Kong, then Captain's Bar is where you ought to end up. Located in the Mandarin Oriental, this bar has a strict dress code each evening. The picturesque Captain's Bar would have felt right at home during the peak of the British colonial days in Hong Kong. Popular for after work drinks and famed for serving beers in silver mugs (if you're there often enough they'll even give you your own silver mug with your name engraved on it!). Sipping on one of their famous martinis is a must if you decide to pay the Captain a visit!
Café Gray Bar
Most Hong Kong locals or regulars will agree that the Upper House is the coolest, most sought after, hotel in town. If you're not staying there during your visit, you're at least obliged to visit the Café Gray Bar located inside the hotel to enjoy the spectacular panoramic views of Hong Kong and Kowloon. If you're planning on stopping in for just one drink, you might find your plans being thrown out the window. With sensational views and a wide variety of drinks to choose from, it's easy enough to end up spending most of your evening at Café Gray!
Hong Kong has countless exciting and entertaining places to delight your taste buds in. Getting to and from them can be slightly tricky, though, especially if you're making your way home after enjoying a few drinks at one of Hong Kong's incredible bars and night spots. Taxis are common, especially around popular hotels and night spots in Hong Kong but they're not without risk. Drivers will look to overcharge foreigners, especially those who appear to have enjoyed one too many drinks. Enjoying a night out in Hong Kong doesn't need to be a hassle. If you're lucky enough to travel regularly to the city make use of a reliable car service, with a driver who communicates in fluent English being able to bring you home safe and sound.
Plan your trip to Hong Kong today!  Take advantage of US$10 OFF online discount now and book private car & driver hire service to get you around Hong Kong! Simply click the image below: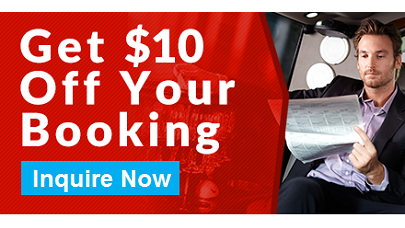 ---
OUR TOP AIRPORT TRANSFER CITIES

If you find this blog useful, please feel free to share it!