Top Tips for Visa-Free Business Travel to China
No matter how experienced a business traveler you are, business travel to China can be quite overwhelming. Nevertheless, there are always methods of improving your travel experience; especially if one such benefit allows you to enter visa-free! This blog is all about providing you with the most useful insider tips in order to help facilitate this process. Therefore, armed with knowledge, your next time traveling in China will be with comfort and ease.
Visa Convenience for Business Travel to China
Firstly, almost every foreign visitor to China requires a visa. The Chinese visa can be obtained from the nearest Chinese consulate or embassy. Most travelers choose to visit their local Chinese representative office prior to their departure to have their visa ready upon arrival. 
However, if you're traveling to Hong Kong or Macau, most travelers can obtain a visa-on-arrival (VOA) for up to 90 days. If you're traveling to either of these two cities and wish to enter Mainland China, you'll require a visa which you can apply for in Hong Kong. For a list of countries that apply for the visa-free period as well as how to apply for a Chinese visa in Hong Kong, check here.
Luckily, for some countries, there are other ways in which you can travel to China without a visa. Admittedly, this option, if available, is only for a few days. China's State Council has authorized China's transit without visa (TWOV) program in order to promote international travel through its ports, particularly for business travel, which is extremely convenient for short trips into China. The TWOV program is perfect if you need to do a short trip to China for a trade fair or meeting. It'll save you both time and money by making China extremely accessible.
You'll still technically need a visa to enter China, however. This program allows you to obtain a Chinese transit visa-upon-arrival and is absolutely free. Here's how it works:
24-Hour Direct Transit
Under the 24-hour visa-free transit rule, no visa is required for foreigners who have booked seats on international airlines, ships, or trains, who transit directly through mainland China but hold tickets to a third country (so long as their stay is less than 24 hours). 
However, if you wish to leave the port to do some sightseeing or transfer to another port within those 24 hours, you may do so by applying for a temporary permit at the immigration counter. You may transit in more than one city in China, as long as it's within 24 hours. Allowing you to arrange meetings in China, taking advantage of that short window. 
This policy applies to most nationalities. Yet, passengers holding Afghanistan, Azerbaijan, Iran, Iraq, Kazakhstan, Kyrgyzstan, Malaysia, Nigeria, Oman, Pakistan, Saudi Arabia, Sri Lanka, Thailand, Turkey, United Arab Emirates, and Yemen passports still need to apply for a transit visa.
72-Hour (3 day) Transit Visa
This policy is applicable to transit passengers from 51 countries on this list. If you're traveling to China and have an onward ticket to a third destination, you're eligible for the 72-hour transit visa. So this means that if you're traveling from New York to Bangkok via Shanghai, you have permission to stay in China for 72-hours visa-free.
Insider tip: Declare to the airline of your departing country at the check-in or boarding gate and inform them of your intention to visit China during your transit. This way, the airport customs will already be aware of your request before landing. Once you've informed the airline, they'll give you an arrival/departure card either at the airport or on the flight to fill out. So if you don't get one, make sure you ask for it.
Here are the top seven visa-free cities in China for business/tourism within 72 hours:
Beijing  (Capital International Airport)

Shanghai  (Pudong and Hongqiao Airports)

Guangzhou (Baiyun Airport)

Guilin (Liangjiang Airport)

Chengdu (Shuangliu Airport)

Xi'an (Xianyang International Airport)

Chongqing (Jiangbei Airport)
What documentation do you need?
Valid Passport

Onward ticket with seat confirmation

Visa for 3rd country (if needed)

A fully completed Arrival/Departure Card
Here is a step-by-step guide on how to obtain your transit visa upon arrival in China:
After disembarking, follow the clear signs that will lead you to the 72-hour visa processing information desk.

Apply for the visa in person.

After approval, make sure you confirm the information on the stamp and make sure it includes the date you need to be back.

Collect your luggage.

Clear customs.
Insider tip: It's important for you to register with a nearby police station within 24-hours in order to avoid fines or deportation. Most hotels offer this service when you check-in, so make sure you inquire about this beforehand.
The 72-hours begin at midnight on the day you arrive in China. Meaning, if you arrive in the morning on October 20th, your clock will only start ticking at 00:00 on October 21st. You'll then have until 11:59 of October 23rd to return. Remember to give yourself plenty of time to get back to the airport for check-in and boarding time, overstaying could incur you fines or cause deportation.
You must enter and exit China from the same airport, with the exception of Shanghai, Zhejiang, and Jiangsu, where you're allowed to enter or leave from any port in Shanghai, Nanjing Lukou Airport, or Hangzhou Xiaoshan Airport. Remember that Hong Kong, Macau, and Taiwan are considered 3rd region countries, so if you're traveling to one of those locations, you may also obtain a 72-hour visa.
Preparing for a trip east and ready to enjoy visa-free travel in China? A private transfer is the safest, quickest way to travel from the airport to the city. China Car Service is a trusted transportation service helping business travelers for almost two decades. We provide door-to-door service at competitive prices. 
Make your journey stress-free and contact our 24/7 team at Bookings@ChinaCarService.com with questions, or get a quote below.  Use this promo code: 10CARBLOG to get a $10 discount on your 1st service.
144-Hour (6 day) Transit Visa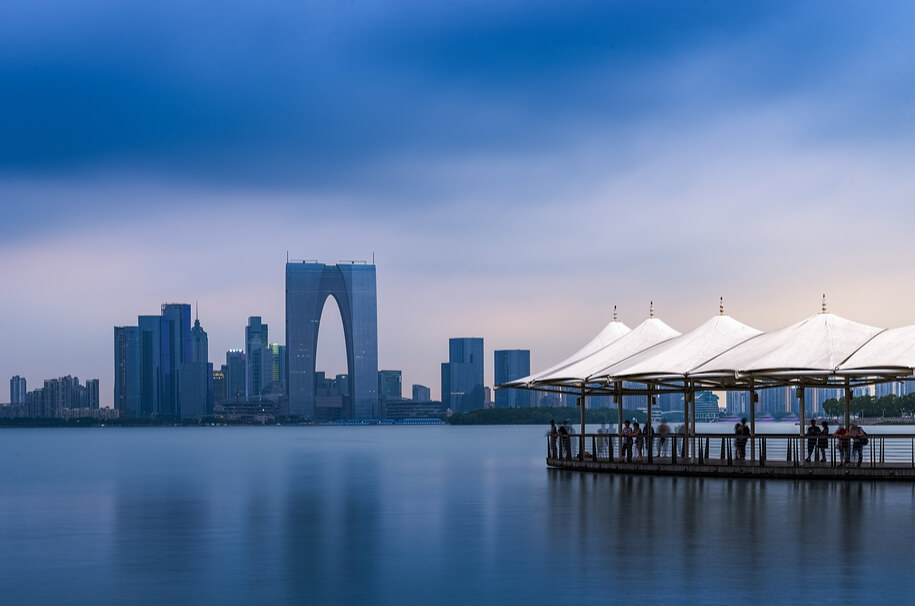 With the 72-hour visa implementation becoming such a popular option, China decided to implement an extended 144-hour transit visa policy as of January 2016. This VOA is available in Shanghai, Jiangsu, and Zhejiang in east China to facilitate travel for international tourists and business travelers. 
This transit visa applies to the same 51 countries as the 72-hour visa and the qualification rules remain the same. An advantage of the 144-hour visa is that Shanghai has multiple ports of entry that qualify for a transit visa that allows you to move freely between Shanghai, Jiangsu, and Zhejiang for 6 days without requiring a visa during your layover period. The following ports are eligible for transit:
Shanghai:

Pudong Airport, Hongqiao Airport, Shanghai Port International Cruise Terminal, Wusong Passenger Transport Center and all railway stations in Shanghai.
Zhejiang:

Hangzhou Airport (HGH)
Jiangsu:

Nanjing Airport (NKG)
As mentioned before, the same qualification rules apply for the 72-hour visa as with the process of obtaining a visa at the airport. There will once again be a clear indication of where the 144-hour transit visa office is located. Remember to also register at a local police station within 24-hours of entering mainland China.
Insider tip: If for some reason you have to go to other cities or can't leave within the 144-hours, go straight to the local Public Security Bureau and apply for a normal visa. Here's the detailed process explained. In addition to being able to travel to China visa-free to the above-mentioned locations, tourists traveling in groups can also enjoy a number of visa-free days when visiting Hainan Province and the Pearl River Delta.

If you're planning a trip to China, take advantage of our online discount (click the image below) and book your private car and driver now! Make your journey stress-free and contact our 24/7 team at  Bookings@ChinaCarService.com.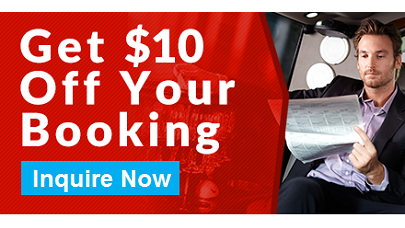 ---
OUR TOP AIRPORT TRANSFER CITIES
If you find this blog useful, please feel free to share it!