Consider This Before Your China Visa Application
Business By China Car Service Comments Off on Consider This Before Your China Visa Application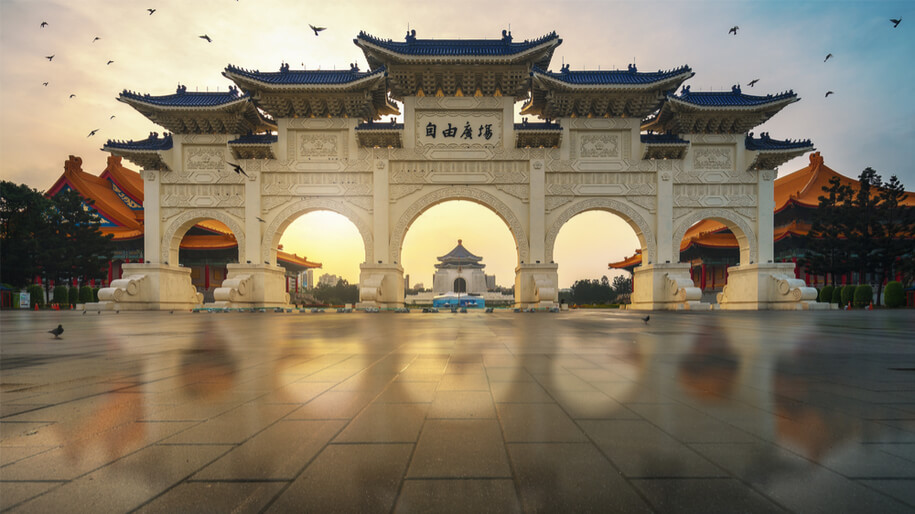 For those accustomed to regular travel, it's not unusual to have to deal with paperwork, health certificates, visa offices, and the endless checklists to fulfill when obtaining a visa. With China now comfortably placed as the world's second-largest economy, it's no wonder that millions of business travelers include China as one of their top destinations. If you're one of these travelers, this is what you'll need to know before you proceed with your visa application.
You might not actually need a visa!
Most people are still likely to need a visa, so don't go packing your bags and purchasing a ticket just yet! China allows for a number of exceptions, which deem visitors exempt from visa requirements, or applicable for a visa upon arrival. If you hold a passport from this select list of countries, you may not even need a visa:
Australia

Austria

Canada

Denmark

Finland

France

Germany

Indonesia

Italy

Japan

Kazakhstan

Malaysia

Netherlands

New Zealand

Norway

Philippines

The Republic of Korea

Russia

Singapore

Spain

Sweden

Switzerland

Thailand

U.K

Ukraine

The United States of America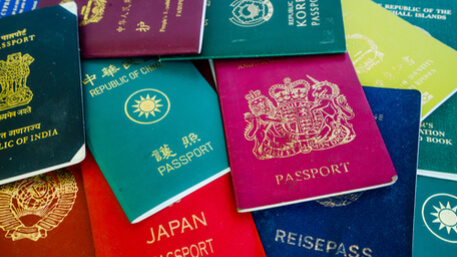 You may not require a  visa if you're in transit and:
If you're transiting through China as a pit stop before your final destination, visiting

Beijing

before making your way to

Hong Kong

or

Tokyo

for example, and are in the city for less than 24 hours, you naturally won't need a visa.

Again, you'll need to be using China as a pit stop before your final destination but if you happen to be visiting one of

these 18 cities

, you're free to roam around, take in the sights and sounds or conduct business meetings without a visa.

If you're from Japan, Singapore or Brunei and need to conduct business or visit family members, China grants you a 15 day stay without the need for a visa. 

The city of Hainan allows organized groups traveling with five people or more to stay up to 15 days without the need for a visa.
A private airport transfer is the safest, quickest way to get from the airport to your hotel.
China Car Service is a trusted transportation service helping foreign business travelers for almost two decades. We provide door-to-door service at competitive prices. 
Make your journey stress-free and contact our 24/7 team at Bookings@ChinaCarService.com with questions, or get a quote below.  Use this promo code: 10CARBLOG to get a $10 discount on your 1st service.
Chinese business visas aren't one size fits all!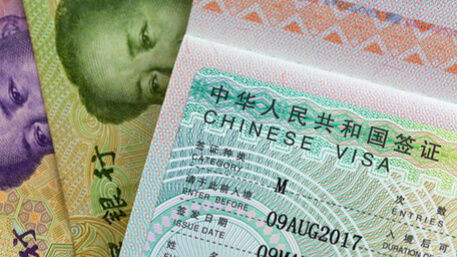 If you are not among countries with visa-free travel in China and need to pursue a China visa application ahead of your trip, it's worth knowing there is more than one type of business visa available in China.

The F visa:
As one of the more regular business visas on offer, the F visa applies to individuals who are invited to China for non-commercial business exchanges, education events, science-related expeditions or medical visits. If you're visiting China to attend the Canton Fair for example, or you're inspecting factories and possible manufacturing sites for your goods, the F visa will apply. It's important to remember that to qualify for an F visa, you'll need to acquire an invitation from the business entity you're visiting. If you're visiting the Canton Fair you can apply for the invitation on their official website.
The M visa:
When travelling to China to conduct regular business or trades, this is the China visa application you need to pursue. With this visa you are not allowed to be employed or work for a company registered and operating in China, but it allows doing trade business.
The Z visa:
If you plan on doing business in China and being paid by a company registered and operating within Chinese territory, you'll need to get a long-term Z visa. China won't grant this visa unless the company you're working for is able to provide proof that you're an expert in your field. If you're found to be earning money in China without a valid Z visa, you are running a risk of being deported. The visa itself is only valid for 30 days, which means that when applying for it, it's best to apply for a temporary residence permit that lasts 5 years under the same conditions.
Be sure to have the correct documents before applying for a visa!
If you're planning on making use of China's transit visa rules and bypass the need for a China visa application by staying for less than 72 hours, you'll still need a valid passport, onward ticket to your next destination, a valid visa for your final destination and a fully completed arrival/departure card available at the airport. Once landing in China, to obtain your 72-hour transit visa do the following:
After disembarking, follow the clear signs that will lead you to the 72-hour visa processing information desk.

Apply for the visa in person.

After approval, make sure you confirm the information on the stamp and make sure it includes the date you need to be back.

Collect your luggage.

Clear customs.
If it's one of the F, M or Z visas you're applying for then you'll need:
A valid original passport valid for at least another 12 months from your departure date. With at least two blank visa page still open. If that's not the case, you'll need to apply for a new one.

If you have a valid visa within another passport, you will need to submit that passport along with your new one when applying for another visa.

Your fully completed visa application form
Tip: The visa application form can be downloaded and saved to your computer, where you can complete it and print it for submission. Be sure to complete every field, if you leave a section blank the application will be rejected and will need to be submitted again. If a certain field doesn't apply to you, rather fill it with 'N/A'. When printing, be sure to print and submit only single-sided pages, anything printed back to back will be rejected, as will any handwritten forms.
Two recently taken passport photos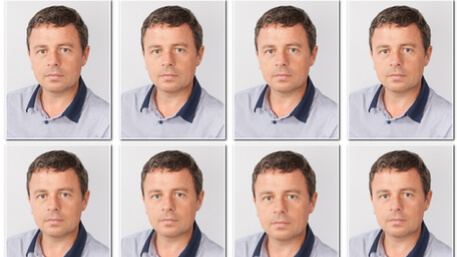 Tip: There are many travellers who get their visas denied due to poor quality passport photos during the time of application. You'll need to submit 2 full-faced passport style pictures with a white background for your application. Ensure the photos are clear, anything blurry or unclear will be rejected. It's also essential that the pictures have been taken within the last 6 months.

Proof of legal stay within the country you're applying for. Essentially a proof of residence that shows you have reason to return to the country you're applying from

A relevant letter of invitation or employment depending on whether it's an F, M or ZX visa you're applying for, from the company you're visiting or working with.
Tip: With any China visa application for business, you'll need to provide an original Letter of Duly Authorized Unit or Confirmation of Invitation issued by the relevant Chinese entity you're planning on trading or meeting with. If your spouse or children are joining you for the trip, they'll need to be included on the letter or invitation.
A university degree in the same field of work you're applying for a visa in

An updated C.V that'll prove you have ample experience to be able to do the job you're applying for a visa for

A health certificate issued within the past month, from a registered doctor
Some people are more eligible for visas than others!
China has recently introduced a three-tier system for deeming the eligibility of foreigners when applying for business visas, based on their education, salary, age, language skill and time previously spent working in China.
Tier A
Candidates who qualify for the top tier, by accumulating a visa score above 85 points, are able to receive paperless verification at borders, pre-entry visas and expedited approvals that encourage the highest qualifying foreigners to apply, live and work within China with ease.
Tier B
Candidates who achieve a Hong Kong visa application score between 60-85 points are deemed to have professional skills that are required within the Chinese labour market at the time of application. The application itself is no easier than usual though, and is still a fairly controlled process.
Tier C
The lowest tier of a candidate is for those who achieve a Hong Kong visa application score that is lower than 60. A number of visas granted for this category are limited each year, and are slightly difficult to achieve.
If you plan the journey which requires a transfer within China, select the most expeditious and comfortable way to travel with a reliable car service.
Now that you have all the necessary steps to obtain the right visa for your travel to China, here are a few useful things you might want to bring with you. 
Once you arrange the visa to China, plan your trip to the most congested cities in the world!  Take advantage of US$10 OFF online discount and book private airport transfer by clicking the image below: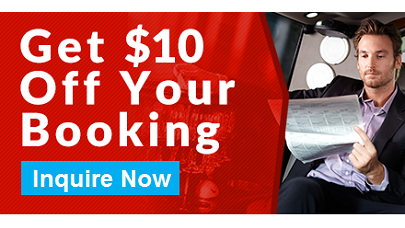 ---
OUR TOP AIRPORT TRANSFER CITIES

If you find this blog useful, please feel free to share it!