A Guide To The Best Restaurants In Taipei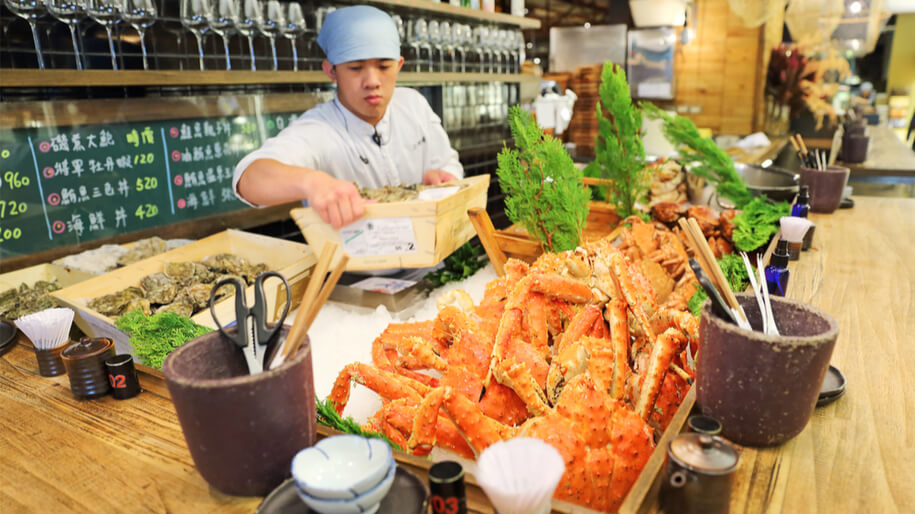 The history and culture of any place is often most visible in its local cuisine. Anyone who has visited Taipei (台北), Taiwan's capital city, can attest to that. The city holds a wealth of global culinary influence that spans from Shanghai to Rome. It's no wonder millions of travelers that make their way through Taipei each year enjoy their fair share of Taiwanese cuisine along the way! 
Whether you're visiting  Taiwan to inspect your latest product's manufacturing process or to entertain new clients, your evenings are bound to consist of meals with colleagues or clients. Our guide to the best restaurants in Taipei will prepare you for what's in store when it's time to grab a bite to eat!
Where to eat
Raw
Taiwanese Chef Andre Chiang's fine dining restaurant, RAW, was recently on the New York Times as one of the '10 restaurants worth a plane ride.'  If you're looking to impress, the dedication these chefs put into this culinary experience will not disappoint. Head chef Andre Chiang names each of his dishes with their three primary ingredients. He uses a total of 24 ingredients on the menu, inspired by the 24 solar terms in the Lunar calendar.
The casual ambience and subtle decor is designed to keep diners free from distractions to wholly feel the explosion of flavors in every dish. Famous amongst locals, RAW is rated ⅘ stars on TripAdvisor.
Ding Xian Seafood Restaurant
Located high up in the famous Taipei 101 building, it holds a place on most Asian top dining lists. The Ding Xian Seafood Restaurant offers amazing views of the surrounding area (as amazing as the dishes loved by their visitors). Along with their high end a-la-carte items, diners are also offered specially designed set menus that are sure to wow business partners or colleagues. Consistently achieving 4 or more stars on Tripadvisor, Ding Xian sits high on the list of restaurants worth visiting during your stay in Taipei.
Rama Thai
Rama Thai is situated atop the ATT 4 FUN, one of Taipei's most popular malls. The luxury dining restaurant offers some of the best panoramic views in Taipei. Thai food is a popular choice throughout the region. However, the unique blend of Taiwanese flavors added to the experience at Rama Thai are unlike any you'll find anywhere else. The Pad Thai, yellow curry, and chicken satay are the highlights for most visitors. If the delicious menu isn't enough to convince you, the restaurant also offers a stunning outdoor pool with patio and seasonal bars that fill up during the summer months. Tripadvisor consistently rates Rama Thai 4 stars or higher. If you want to impress your guests, this is a fantastic option, it's easily one of the best restaurants in Taipei.
Din Tai Fung
Din Tai Fung is perhaps the most popular restaurant anywhere in Taiwan. With branches dotted throughout Taiwan, the flagship branch can be found near Yong Kang Jie in Taipei. Due to its popularity, you'll generally be asked to wait up to 45 minutes before being seated, unless you make a booking ahead of time. The service is renowned and acclaimed for its excellence. A quick glance through the Din Tai Fung Tripadvisor page shows exactly why the restaurant is consistently rated above 4.5 stars. If you choose to visit Din Tai Fung, you'll definitely want to try their famous soup dumplings and Taiwanese beef noodles!
Traveling to Taipei? Plan to dine in one of the best restaurants in Taipei? Book your airport transfer with us and get $10 OFF your first trip!
How to get around
By Taxi
Often, taking a taxi seems like the most logical and hassle-free option for most travelers. Unfortunately, in Taipei and China, it usually isn't. One of the problems passengers immediately face is communication. If you're unable to tell the driver where to go, or answer questions they may have, it can become very tedious. Unless you're able to communicate in Mandarin and are familiar with the route, a taxi will be more complicated than you might expect. Language can be such a significant barrier to local drivers, that some refuse to pick up foreigners entirely, feeling it's simply not worth the hassle.
By Metro
Taipei's metro system is one of the best you'll find in Asia. Sprawling across most of the city, the metro system is signposted in both English and Mandarin. There's also always metro staff located on the various platforms to assist you. Using the metro is not without its challenges, however. If you're attending a high-end dinner with prospective clients or guests, you'll likely prefer to avoid the queue and packed cabins at the end of a work day. Plus, a walk from the station to your chosen restaurant can be a challenge during the hot summer months.
Hiring A Car With A Driver
Arranging a car with a driver gives you one less thing to worry about when traveling in Taipei. This door-to-door service is preferred by most business travelers in China as it's a straightforward and efficient means of getting around in what otherwise can be a complicated and congested city. Regardless of what time your dinner finishes, you'll have the comfort of traveling in a luxury private car. In this way, avoiding the stress of making connections on a train or find a cab driver willing to get you home safely.
After dinner attractions
Explore The Night Markets
Taipei's night markets are rooted deep in Taiwan's culture. With a variety of local delicacies and bright shops lining the street, exploring the night markets of Taipei is a popular and easy way of getting to know the city. From Shilin Night Market in the north, with its maze of alleyways and vibrant energy, to the more traditional Raohe Street Night Market that features a temple lit up at night, you are more than spoiled for choice.
Grab a cup of tea in the scene of Spirited Away
If walking through night markets doesn't suit you, then taking a sip of the finer side of life in Taipei is worth exploring. Featured in Hayao Miyazaki's feature film, Spirited Away, the quaint mountain suburb of JiuFen allows visitors to enjoy the local tea offerings, whilst surrounded by the mountains and city lights. 
Enjoy the hot springs
Visiting the hot springs is a popular pastime in Taipei and something you'll often hear about from other visitors to the area. The mineral rich baths are believed to reduce stress and fatigue as well as boost the overall health of your skin. They're located on the outskirts of northern Taipei and worth a visit if you're looking to wind down after a busy day.
Plan your trip to the most congested cities in the world.  Take advantage of US$10 OFF online discount and book private airport transfer service anywhere in China. Simply click the image below: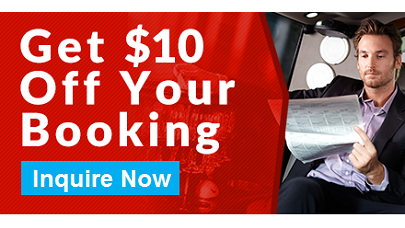 ---
OUR TOP AIRPORT TRANSFER CITIES

Have you dined in Taipei recently? Do you agree with our pick of the best restaurants in Taipei? What comments or advice would you be able to share? Feel free to leave your comments below!
If you find this blog useful, please feel free to share it!