Guide To Accessing Free Wifi At Shanghai's Airports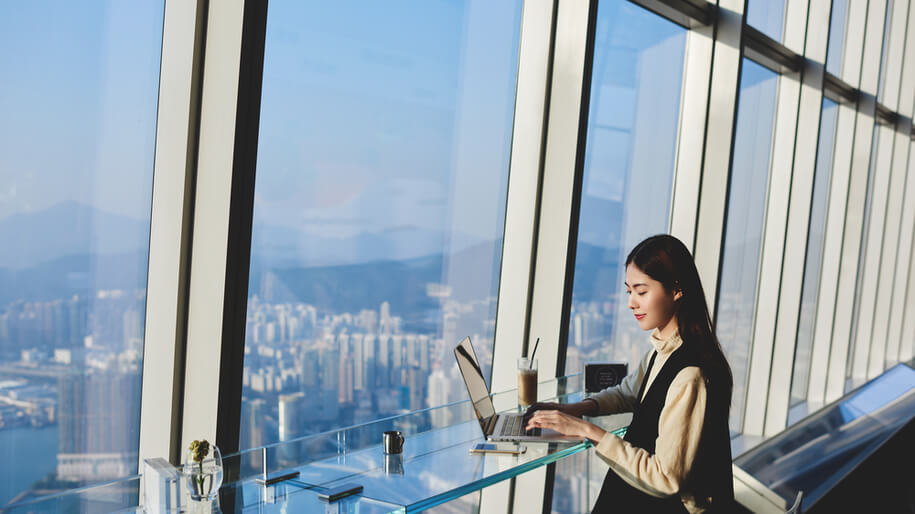 Shanghai is one of the few airports across China that offer free Wi-Fi to its visitors. Well, some of them. Whilst Chinese locals (or anyone with a Chinese sim card) are able to get online fairly easily. Foreign travelers often find it tricky to connect to the public wifi and navigate China's great firewall during their layovers. Should you need to access the wifi at Shanghai's airports, here is how to do it!
If you have a Chinese sim card
If you live in China, or have been previously and hung onto your local sim card, then getting access to either of Shanghai's major international airports isn't too difficult!  The first step is selecting the appropriate wireless network depending on where you are
For Pudong International Airport the network name is

SPIA-guest

For Shanghai Hongqiao Airport the network name is

SHA-Airport-FreeWiFi
The second step is finding your phone's internet browser, which once you've connected to the relevant wifi network, will automatically direct you to a 'login' page that requires your mobile number.
Tip: If the page appears all in Chinese, the box to type in your mobile is the first one. The Mandarin characters will look something like 手机号码.)
Once you've submitted your mobile number you should receive a text message with a PIN code that is 4 to 6 digits long. Even if you can't read the text message, the string of 4 or 6 digits will be clear.  That's the password (or 密码 in Mandarin.) Copy and paste the code back into the browser page (into the second text box where it says 密码) and hit submit again. You should now be connected and able to enjoy free Wi-Fi.
For foreigners using mobile roaming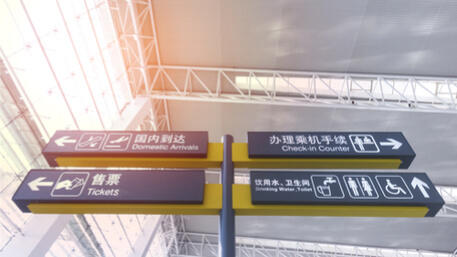 If this happens to be your first visit to Shanghai, and you've planned on using mobile roaming from your local cell provider, getting online isn't all that easy.
Both the Pudong and Hongqiao international airports have designated machines, where foreigners can scan their passport or ID, to generate a PIN code for access to the public wifi.
The best way to locate these machines will be to find the nearest English speaking help desk that can point them out for you. At the Pudong International Airport, the information desk is located in the center of the check-in counters on the entrance side. Whilst at the Shanghai Hongqiao Airport, the information desk is located in the area of the terminal near the large screens.
Once you've managed to locate the machines and received your pin, you can follow the same steps as anyone with a local Chinese sim card would, by following the steps listed above.
Should you prepare better for your trip, read these useful air travel tips for domestic trips within China.
A private airport transfer is the safest, quickest way to get from Pudong or Hongqiao airport to your hotel.
China Car Service is a trusted transportation service helping foreign business travelers for almost two decades. We provide door-to-door service at competitive prices. 
Make your journey stress-free and contact our 24/7 team at Bookings@ChinaCarService.com with questions, or get a quote below.  Use this promo code: 10CARBLOG to get a $10 discount on your 1st service.
Using Your Laptop
You'll still need a PIN code to get online. Your devices will use the same process as applies as for the phones.
Don't forget about the firewall!
For those who're new to China's shores, you may be surprised to know just how extensive China's internet censorship is. With over sixty internet censorship regulations in place, you won't be able to scan your Facebook feed or even access your Gmail account without the use of a clever VPN. That doesn't mean that every popular app is restricted in China though. There are still some popular and very useful apps to use:
WeChat: An amazing 90% of working professionals in China use WeChat daily. Aside from the usual social networking, emails and even payments are done through the app. In addition, business has quickly adopted using the instant messaging giant as standard practice, to the point where it's now common to use the app to scan your counterparts' QR codes to add them as a contact instead of swapping business cards! Its speed and stability (in China) also mean that WeChat can be used for file transfers and even conference calls for business making an account a must for professionals who're visiting China.
OffMap: Using Google maps won't work thanks to China's 'Firewall.' OffMap is an extremely useful app when navigating the country. You can download the map of a specific region or the whole country beforehand for only $US 0.99. Even when you don't have access to the internet, OffMap gathers information using GPS technology and provides you real-time data. It also includes recommendations for restaurants if you aren't familiar with the surroundings.
Virtual Private Network (VPN): If you can't live without your Facebook feed, Instagram account or more than likely your Gmail account, you'll need to install a VPN on your phone or device to bypass China's internet restrictions. Even with a VPN, the Internet speed in China will be far worse than what you're used to. Android phones are also particularly affected in China. As most of their main functions are Google-driven while iPhones luckily aren't as affected.
If you're planning a trip to Shanghai, take advantage of our online discount (click the image below) and book your private car and driver now! Make your journey stress-free and contact our 24/7 team at  Bookings@ChinaCarService.com.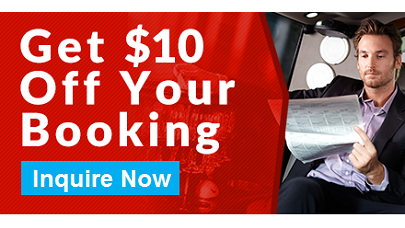 ---
OUR TOP AIRPORT TRANSFER CITIES

If you find this blog useful, please feel free to share it!